Power Rangers is morphin' into a new RPG and deckbuilding game
G.I. Joe, Transformers and My Little Pony also headed to the tabletop.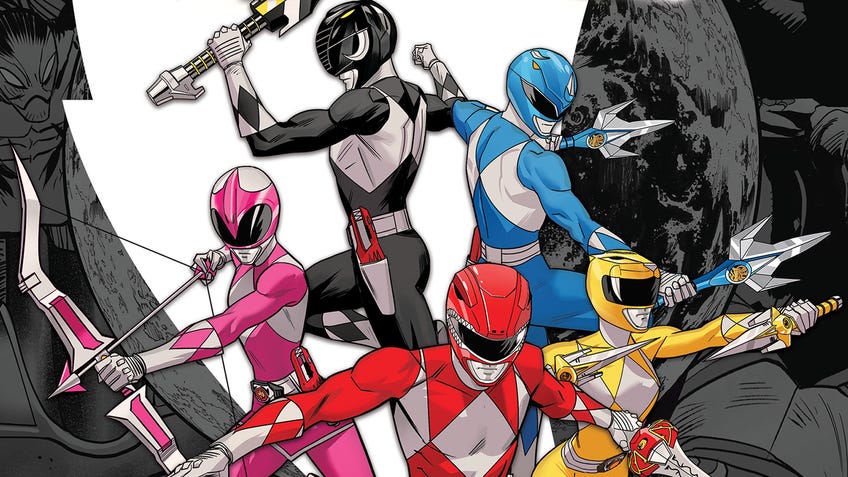 A new Power Rangers tabletop RPG is on the way from the studio behind mighty morphin' board game Heroes of the Grid.
Renegade Game Studios revealed that it was working on the Power Rangers Role Playing Game as part of a new series of tabletop games based on the long-running TV, film and toy series arriving in 2021.
After a successful Kickstarter campaign in 2018, the publisher released Power Rangers: Heroes of the Grid last year. It's since followed the co-op board game with almost a dozen expansions, including this year's Rise of the Psycho Rangers.
While Renegade has previously published original RPGs including Icarus, Kids on Bikes, Overlight and Alice is Missing, the Power Rangers RPG will be based on the existing ruleset of Dungeons & Dragons 5E. Further gameplay and setting details are yet to be announced.
Alongside the upcoming RPG, Renegade announced a Power Rangers deckbuilding game. Although gameplay details were not given, the publisher said that the Power Rangers Deck-Building Game would be released in Q2 2021.
The new Power Rangers games are part of a renewed partnership between Renegade and toy giant Hasbro. Joining Power Rangers in Renegade's library of licences are G.I. Joe, Transformers and My Little Pony. Transformers was previously turned into a Magic: The Gathering-style trading card game by Hasbro itself, before being cancelled over the summer, while My Little Pony was adapted into the surprisingly wonderful tabletop RPG Tails of Equestria by British RPG publisher River Horse.
Specifics of the G.I. Joe, Transformers and My Little Pony tabletop games would be announced in the months to come, Renegade said. Its announcement added that "new roleplaying and deckbuilding games [...] will begin hitting shelves in 2021", potentially hinting at what to expect from the tabletop titles.