Carcassonne, Mysterium, Love Letter and Gloom for under £3 and Scythe for under £8 in Asmodee digital board game sale
Scythe 'em up.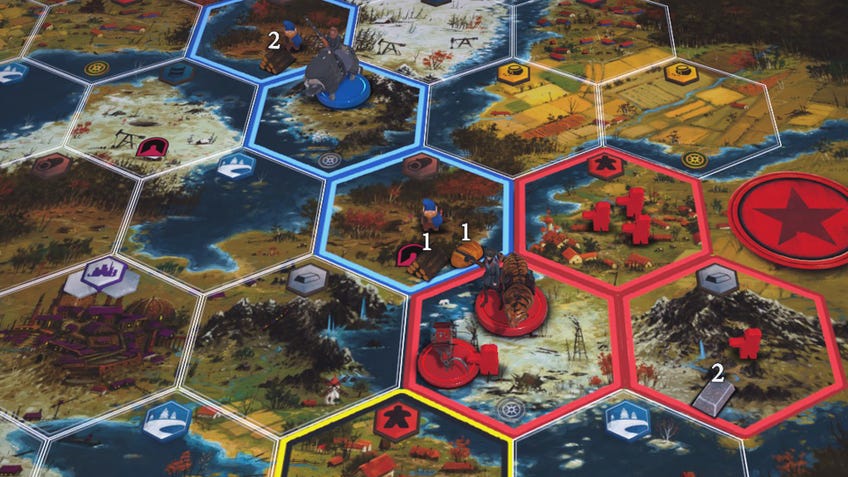 A raft of digital board games, including modern classics like Scythe and Carcassonne, have been discounted as part of Asmodee Digital's spring sale on PC games store Steam.
First up, the Digital Edition of mech-packed strategy title Scythe - one of the best board games out right now - is currently available on Steam for £7.74, half its standard price. The PC app packs a solo board game mode that sets you up against AI bots, plus an option to play the board game online with friends via multiplayer.
Fans of tactical gameplay may also enjoy the popular digital incarnation of Twilight Struggle, the acclaimed two-player game where you take the sides of the US and USSR during the Cold War and fight for world dominance. The PC version is currently less than £3 after a 60% discount.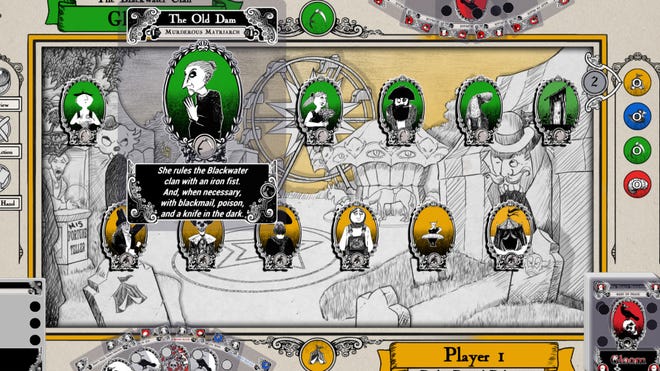 Also on sale is The Lord of the Rings: Adventure Card Game, in which you build a deck of Middle-earth heroes and head out on a quest to take down the Dark Lord and his minion. The living card game has been reduced by half to £7.74.
In a similar bucolic vein, you can build up beautiful French countryside tile-by-tile in easy beginner board game Carassonne's digital edition Tiles & Tactics, which has been slashed by 60% and is currently under £3.
Similarly available for just a couple of quid is classic party board game Love Letter, down to £2.59. In Love Letter, you all compete for the favors of the princess. It's an excellent shout for tabletop newcomers, as it's swift to play and simple to pick up.
If you fancy, you can vye to make your characters as miserable as possible with card game Gloom, currently down to only £1.29. Designed by Dungeons & Dragons: Eberron creator Keith Baker, you each control a family which you aim to vex as much as possible - whether that's through getting them eaten by bears or drowned in a swamp - while also making your foes' families happy. Ideal for those with a morbid sense of humour.
Last but absolutely not least, spooky horror board game Mysterium is down to a spectre-lar £2. A co-op board game in which you pool together to solve a ghastly murder, in Mysterium one player is a ghost who cannot speak but must give visual hints, while the rest of you are investigators racing to solve the crime.
There are more digital board game titles in the full Asmodee Digital digital board sale on Steam.