Carcassonne's 20th anniversary edition lets you customise the classic board game's meeples
Countryside celebration.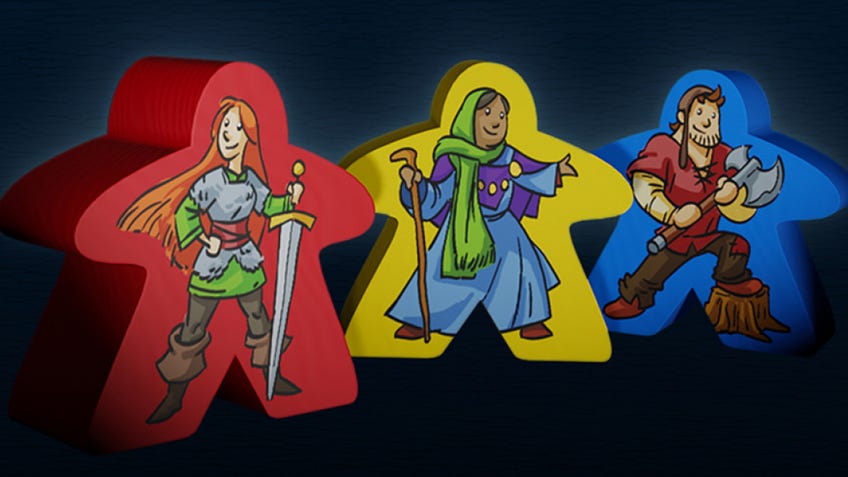 Commemorate 20 years of tile-placement with Carcassonne: 20th Anniversary Edition, a deluxe version of the classic board game arriving this spring.
The upcoming board game marks two decades since the release of the original Carcassonne and will include all the tiles found in the base game, as well as the tiles featured in The River expansion - alongside five brand new river tiles. Another existing Carcassonne expansion, The Abbot, will also be bundled in with the 20th Anniversary Edition, on top of a unique Anniversary Mini-Expansion that brings 15 fresh tiles to the board game.
Each of the tiles found in the 20th Anniversary Edition of Carcassonne will include some "detailed easter eggs" designed for longtime fans of the series. Players can now customise the game's meeples using sticker costumes - transforming a once-blank wooden meeple into a courageous knight or humble shepherd. Carcassonne: 20th Anniversary Edition comes with a unique box cover and a newly designed inlay, plus a refreshed set of rules.
Carcassonne is a beginner board game for two to five players about creating a medieval French landscape using a collection of different tiles. Each player takes turns to select a tile from a shared pool and place it adjacent to another tile, ensuring that the location makes logical sense in the world they're creating. For example, if a player wants to place a road tile on the table, they must be able to connect it to another road - they can't just place it in a random spot next to a field.
By creating landmarks such as roads, cities and monasteries, players can then choose to place one of their meeples on the finished location - such as putting a robber on a road or a knight on a city - in order to claim it and score the relevant amount of points. This process continues until the players run out of tiles, signalling the end of the game and the crowning of the winner - whoever gathered the most points with their meeples.
Carcassonne - and its 20th Anniversary Edition - was created by Klaus-Jürgen Wrede, the designer responsible for every expansion in the series as well as other historically-themed board games such as The Downfall of Pompeii and Mesopotamia.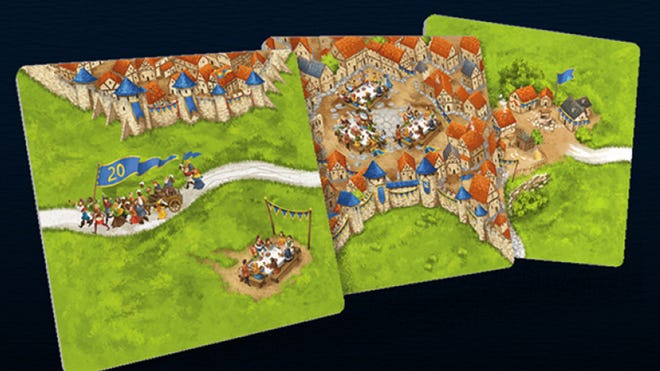 Hans im Glück is the publisher behind Carcassonne: 20th Anniversary Edition and is otherwise best known for releasing Citadels - the bluffing city-builder from Bruno Faidutti. Z-Man Games, the studio responsible for the Pandemic series, is the publisher for the English-language version of Carcassonne.
Carcassonne: 20th Anniversary Edition is set to be released on 28th May. An English-language version of the upcoming game is yet to be confirmed by Z-Man.
Still want to play with the original rules though? Check-out our guide on how to play Carcassonne.