Architects of the West Kingdom gets its first expansion, Age of Artisans
Mosaicing your mark.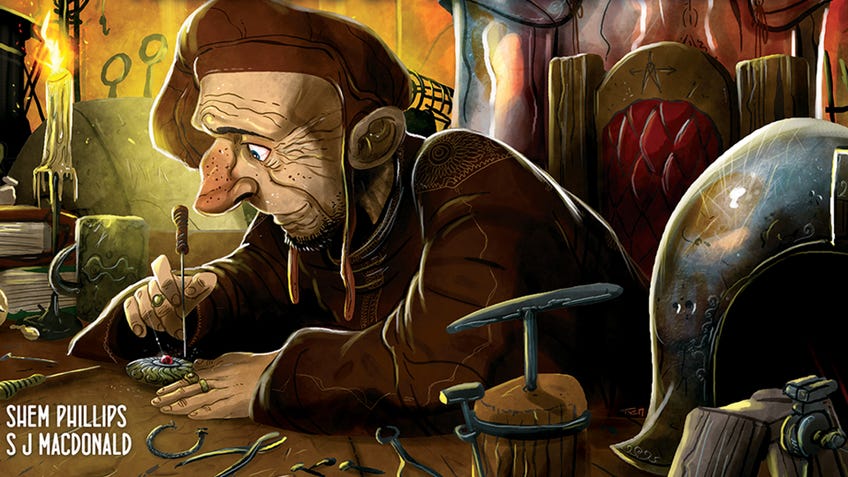 Slather your buildings with stained glass and coat the walls with rich tapestries in the first expansion for competitive construction board game Architects of the West Kingdom, Age of Artisans.
Age of Artisans focuses enabling players to indulge in the more decorative aspects of architecture, elevating their buildings to new heights of grandeur.
Included in the expansion are a set of new building and apprentice cards not seen in the core game, as well as multi-use cards which will allow players to upgrade their existing constructions and craftspeople. Age of Artisans will come with a dual-layer Guildhall board players can use to discard the apprentices they no longer want and refresh the game's market. It also includes the components needed to support another player on top of the core game's maximum of five.
Architects is the first in the West Kingdom trilogy by designer Shem Phillips - creator of Raiders of the North Sea - with the second game being last year's Paladins of the West Kingdom. The West Kingdom series is a follow-up to the North Sea trilogy of board games, which was subsequently given the RPG treatment in 2019 with spin-off The North Sea Epilogues.
In Architects players must show off their construction skills to king by crafting new buildings and possibly even completing the long-unfinished Archbishop's cathedral. How they choose to do this is entirely up to the players; however, there'll be plenty of opportunities for underhanded tactics and questionable moral choices. At the game's end, victory points are tallied and past actions are taken into account, with the winner being the player with the most remaining points to their name. Like Raiders of the North Sea, its accessible worker-placement mechanics and straightfoward gameplay makes Architects a more than suitable beginner board game.
Architects of the West Kingdom: Age of Artisans is set to release sometime this March, and will cost around £26 according to publisher Renegade Game Studios.
The third - and supposedly final - instalment in the West Kingdom trilogy will be Viscounts of the West Kingdom, planned to arrive later this year.