Betrayal at House on the Hill is getting a Scooby-Doo spin-off called Betrayal at Mystery Mansion
Jinkies!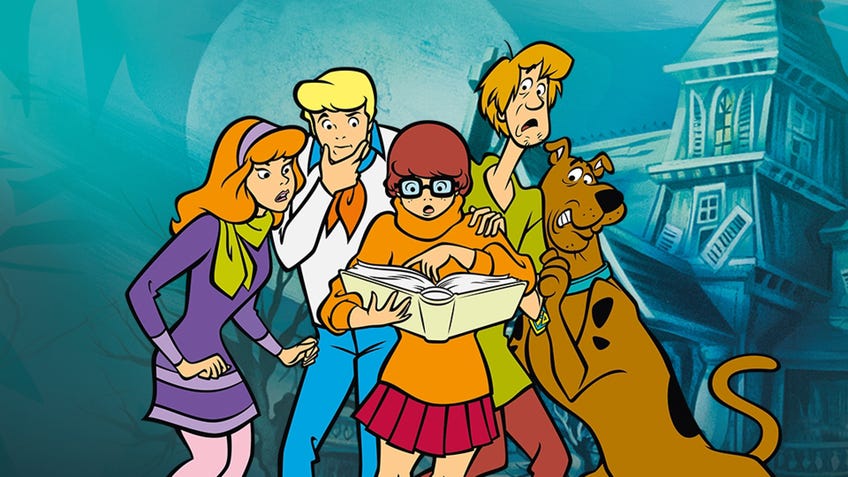 Explore a haunted house with dog detective Scooby-Doo and his fellow Scooby Gang sleuths in Betrayal at Mystery Mansion, a new board game from the makers of Betrayal at House on the Hill.
A horror board game for three to six players, Betrayal at House on the Hill has players gradually uncovering the secrets of a secluded mansion, finding hidden items and experiencing strange events until something terrifying emerges from the house. Initially, Betrayal is played like a co-op board game until one player is potentially lured by the darkness and must start working against their fellow investigators.
Once the haunt occurs, depending on one of dozens of randomly-selected scenarios, one player can become a traitor and directly compete against the other players. The game's winner is decided when either the traitor fulfills their goal or the rest of the players successfully survive the night.
Betrayal at Mystery Mansion is a board game for three to five players wherein players can choose to be Scooby-Doo, Shaggy, Velma, Daphne or Fred as they investigate a haunted house to find clues and discover what or who might be behind the spooky goings-on. As players uncover more of the mansion they may encounter one or two strange occurrences, until eventually everyone finds enough clues and the haunt is triggered.
As with the original Betrayal, the haunt signals that one of the players might switch to the monster's side - with 25 possible scenarios to play through, each based on various episodes and films from the Scooby-Doo franchise - and attempt to stop the gang from solving the mystery.
Each new playthrough of Betrayal at Mystery Mansion will feature a unique board layout - as tiles are randomly placed depending on the current floor - as well as items, encounters and that game's haunt.
The designers responsible for Betrayal at Mystery Mansion include Pandemic Legacy and Return to Dark Tower designer Rob Daviau, who worked on the original Betrayal at House on the Hill and its recent legacy board game spin-off Betrayal Legacy.
Betrayal publisher Avalon Hill will be releasing Betrayal at Mystery Mansion in North America on May 15th at a retail price of $35, with no plans to publish the board game in Europe as of yet.
It's not the only board game based on the cartoon on the way. Scooby-Doo: Escape from the Haunted Mansion is another Mystery Inc. board game adaptation set to be released this year, published by USAopoly and designed by Kamil Mandell alongside Jay Cormier and Sen-Foong Lim - the team behind party board games Junk Art and Rock Paper Wizard.