Hear from Catan, Pandemic and Exploding Kittens creators in new board game documentary Gamemaster
Roll to reel.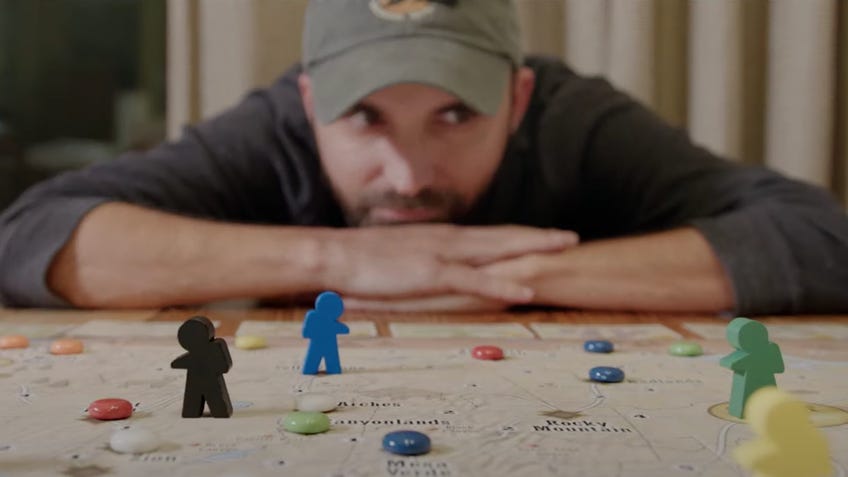 A new documentary film looking at the world of board games, their designers and the challenge of getting a game published has been released on iTunes.
Gamemaster follows four board game creators trying to achieve their dream by breaking into the tabletop world for the first time, alongside commentary on the industry's booming growth, evolution and continued success on crowdfunding platforms such as Kickstarter from a number of established designers.
Among the familiar names that appear in the documentary's trailer are Catan creator Klaus Teuber, Pandemic designer Matt Leacock and Elan Lee, half of the core creative team behind wildly successful party game Exploding Kittens.
Other interviewees mentioned as appearing throughout the 96-minute movie are Rising Sun, Blood Rage and Ankh: Gods of Egypt creator Eric Lang, Qwirkle designer Susan McKinley Ross and Dominion creator Donald X. Vaccarino, along with further names behind Hanabi, Kingdomino and more.
In the trailer, Nashra Balagamwala, creator of Arranged!, discusses her experimental board game about arranged marriage, while prolific designer Reiner Knizia muses, "The worst thing you can do as a game designer is fall in love with one of your designs which does not work."
The teaser for the film shows some handsome close-up shots of board games being played and footage from the annual Spiel des Jahres awards ceremony, as well as now slightly nostalgic shots of tabletop conventions filled with halls of people playing games.
Gamemaster comes from first-time director Charles Mruz and studio Gravitas Ventures, which is also behind this year's Simon Pegg and Juno Temple-starring feature film Lost Transmissions.
Gamemaster is available to rent or buy on iTunes now.