Creator of Catan, Klaus Teuber, has passed away at the age of 70
"Contributions to board gaming industry are immeasurable."
Klaus Teuber, the designer responsible for creating Catan, has passed away at the age of 70.
In a press release from Catan Studios – the company behind the release of the family board game – it was confirmed that Teuber had passed on April 1st following a "brief and severe illness." The news comes as a shock, considering the designer had been creating new expansions and versions of Catan that are set to be released later this year.
In response to Teuber's death, Catan Studios released a statement calling the Catan creator a "legendary figure in the board gaming industry," who had not only designed one of the most well-known tabletop series in modern history but had "shaped the genre of the 'German Game.' [and] will continue to inspire generations of gamers for years to come."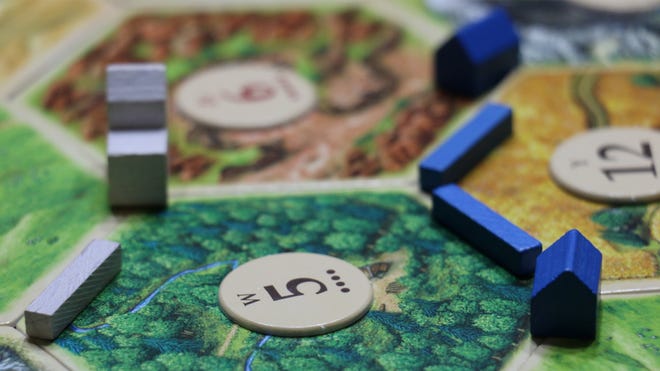 Catan Studio head, Pete Fenlon, said "While Klaus' contributions to the board gaming industry are immeasurable, we will remember him as a kind and selfless human being, an inspirational leader, and most importantly, as a friend."
Teuber designed Catan – then called Settlers of Catan – in 1995, having previously designed several lesser-known tabletop titles such as Barbarossa in 1988 and Hoity Toity in 1990. Catan has become one of the most popular board games released in the past 30 years, winning the coveted Spiel des Jahres award in 1995 – the most prestigious award in the tabletop industry - with the series enduring to this day thanks to over 50 expansions, spin-offs and revised versions of the title being published since its launch.
In Catan, three to four players attempt to establish and develop their own civilisations on a fictional island. Depending on where players choose to place their settlements, they'll receive certain resources whenever a particular number is rolled at the start of every player's turn. Using these resources, players can construct additional settlements, as well as new roads. Players can also upgrade their existing settlements into cities to acquire victory points.
Lolies teaches you how to play Catan.
Should players ever struggle to obtain particular types of resources, they can try to trade with their fellow players – as long as they can agree on a deal – or with one of the various ports on the board. Victory points can also be obtained by building the longest road or buying development cards.
Teuber's family has respectfully requested privacy in order to grieve his passing and "appreciates the outpouring of support and condolences during this difficulty time." Catan Studios encourages players to "honour Klaus' memory by being kind to one another, pursuing your creative passions fearlessly and enjoying a game with your loved ones."