Tabletop games raised $236m on Kickstarter in 2020, another record-breaking year
Accounting for nearly a third of all money raised on the crowdfunding site.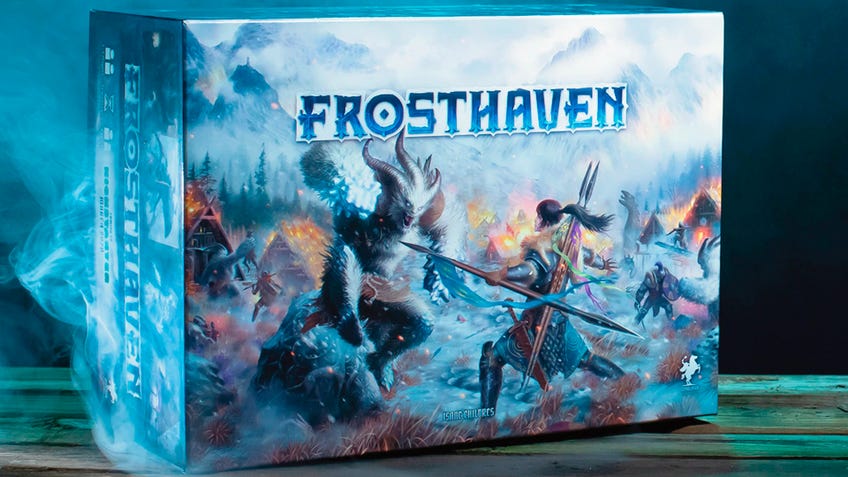 2020 was yet another record-breaking year for tabletop games on Kickstarter, with more successful projects and more money raised than ever before.
That's according to a breakdown of the crowdfunding site's past 12 months from Thomas Bidaux at analyst ICO Partners, who estimated that tabletop games successfully raised $236.6m in 2020. That's up 33% from the $176.4m made in 2019, which Bidaux observed is "the biggest increase year-on-year that the category has seen in the past five years".
The impressive figure means that tabletop games accounted for almost a third of all the money made on Kickstarter during 2020. The site as a whole saw a record-breaking year, with $730m raised across all categories - $115m more than 2019, and the biggest year-on-year increase since 2014. That's despite the lowest number of projects launched on the platform since 2011. 37,581 campaigns went live last year, with 18,642 reaching their target - the lowest number of successful projects since 2012.
Tabletop games bucked this trend, with the number of launched and funded projects going up for another consecutive year - a rise that has continued for the last decade. The proportion of tabletop projects successfully funded in 2020 was similar to previous years, Bidaux noted, with around 70% reaching their target. 3,163 tabletop projects were funded last year, with 1,319 failing to reach their goal, compared to 2,712 successful projects and 1,297 unsuccessful campaigns in 2019.
More games than ever before made over half a million dollars, led by the record-breaking Kickstarter for Gloomhaven sequel Frosthaven, which passed Kingdom Death: Monster 1.5 as the biggest tabletop game Kickstarter to date with almost $13m raised from over 83,000 backers. 87 games raised over $500,000, which also included the likes of fellow multi-million campaigns for Nemesis Lockdown ($7m) and Return to Dark Tower ($4m). 2020 also saw more successful smaller-scale campaigns than ever before, too, with 1,611 games making under $10,000 - an almost 20% increase on 2019.
Tabletop gaming's success on Kickstarter saw it continue to outpace its digital counterparts, despite video game campaigns raising the most money since 2015 and the greatest number of video game projects successfully reaching their goal since 2014. Video games raised $23.3m on Kickstarter in 2020 - less than 10% of the $236.6m made by tabletop games. Only six video game projects raised over $500,000, with the majority making under $10,000.