Play as two new Roman clans in the latest Imperial Settlers: Empires of the North expansion, Roman Banners
Time to rock and Rome.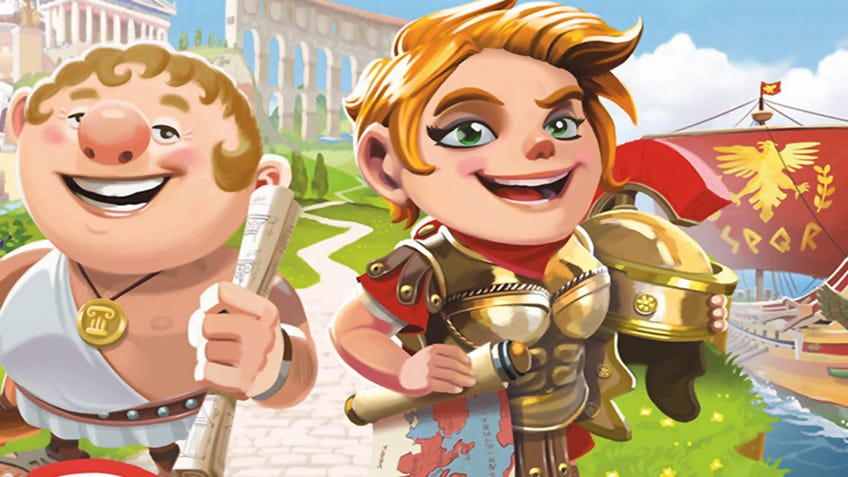 Empires of the North, a standalone card game in the Imperial Settlers universe, is getting a second expansion titled Empires of the North: Roman Banners.
It adds two new Roman faction decks which include additional game mechanics, along with new island cards.
The Flavian Clan follows an expansionist route. The more you've got built, the easier it is to acquire new structures.
Meanwhile, the Trajana Clan must continue marching onto new territories to stay afloat.
The Romans are almost there! #portalgames #boardgame #boardgamesthattellstories #empiresofthenorth https://t.co/FTKibqOFiU pic.twitter.com/1YMOYPUcGg

— Portal Games (@trzewik) February 18, 2020
Original base-game Empires of the North sees you leading one of six clans from three different factions up into the frozen northern wastes. The factions themselves draw from Viking, Inuit and Scottish cultures.
You can conquer new lands, gather wealth and raze your enemies. Whoever reaches 25 victory points the first, wins.
Roman Banners follows Empire of the North's first expansion, Japanese Islands, which introduced 14 new islands, two new Japanese faction decks and mechanics that add trading with other clans.
Empires of the North is part of the Imperial Settlers world - based around the strategy board game of the same title. In it, you play as one of four factions, including the Romans and Egyptians, competing to build the most glorious empire.
Roman Banner publisher Portal Games' previous titles include the Imperial Settlers and Robinsoe Crusoe series, as well as two-player card game Tides of Time.
Its has upcoming board game Imperial Settlers: Roll & Write - a beginner board game where you construct an empire with dice and pens - in the pipeline.
Imperial Settlers: Roll & Write comes from designer Ignacy Trzewiczek, who is also the creator of the original Imperial Settlers board game and worked on the Witcher Adventure Game based on the video game series, co-op board game Robinson Crusoe: Adventures on a Cursed Island and legacy board game First Martians: Adventures on the Red Planet.
Empires of the North: Roman Banners will be hitting retail on February 20th.