Imperial Settlers: Roll & Write is coming to mobile
Hold an empire in your hands.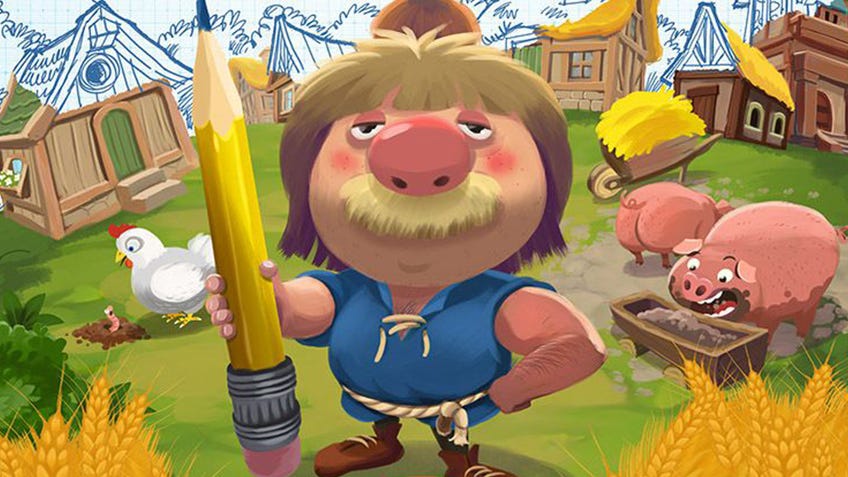 Civilisation-building board game Imperial Settlers: Roll & Write is being brought to mobile sometime this year.
A beginner board game for one to four players, Imperial Settlers: Roll & Write has players constructing their own empires building by building. As players roll their dice they can assign them towards creating certain buildings, with the properties a player owns allowing them to unlock additional buildings.
A standalone title in the Imperial Settlers series, Roll & Write has two separate modes of play: standard mode - in which players compete to gain more points than their opponents - and adventure mode, which is a solo board game version involving various challenges.
Announced at Portal Games' 2020 keynote, the mobile app version will initially only include a single-player mode based on the general premise of the board game, in which the player must develop their civilisation to collect enough victory points.
As the player constructs new buildings, they'll gather stars - which they can spend on gaining access to even more impressive properties to fill their settlements with.
Publisher Portal Games plans to release a multiplayer mode for the Roll & Write app in future updates, which will have players competing to collect the most victory points.
The designer behind Imperial Settlers: Roll & Write, Ignacy Trzewiczek, is also the creator of co-op board games Robinson Crusoe: Adventures on the Cursed Island and Detective: A Modern Crime Board Game, as well as being the lead designer on the original Imperial Settlers board game.
Portal Games announced the Roll & Write app alongside a Roman-themed expansion for Imperial Settlers called Rise of the Empire, and two new expansions for Imperial Settlers spin-off Empires of the North called Roman Banners and Barbarian Hordes - all due to release sometime this year.
The Imperial Settlers: Roll & Write app is set to be released in 2020, with platforms yet to be confirmed.