Chibi Avengers assemble in Marvel United, a co-op board game from the makers of Zombicide
Earth's cutest heroes.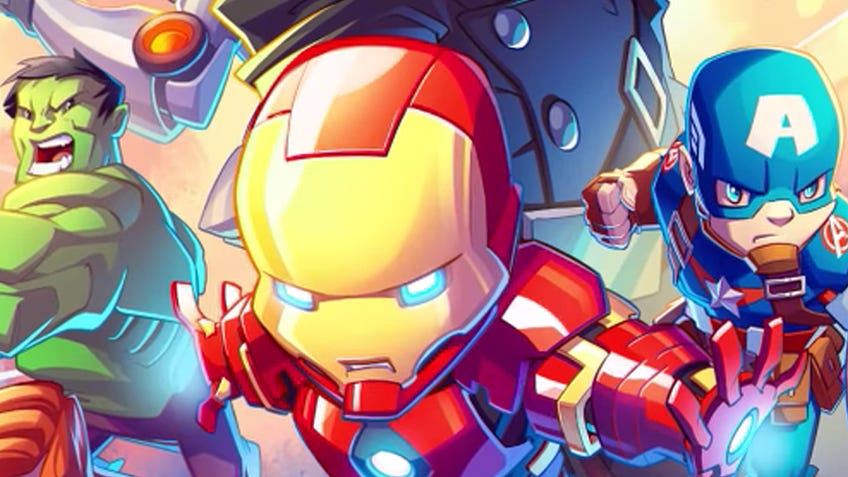 Assemble a team of chibi Avengers in the newly announced co-op board game Marvel United.
From CMON, the publisher behind the Zombicide series, and Spin Master Games, Marvel United is a co-op board game wherein players assume the roles of Earth's mightiest heroes in a fight against the evil schemes of comic-book villains such as the Red Skull and Ultron. Marvel United is the latest in a series of games set in the Marvel universe, though whether it'll be more of a movie board game or a comics focused title isn't yet clear.
Featuring a team of classic superheroes including the Avengers' Black Widow, Captain Marvel and the Hulk, Marvel United transforms these comic book characters, as well as the villains, into cute chibi miniatures.
The release of Marvel United follows on from last year's superhero miniatures game Marvel: Crisis Protocol (published by Atomic Mass Games), wherein players could combine a multitude of Marvel characters to create their very own superhero dream team, then players can expect to continue collecting models even after the game's initial release.
Designed by Eric Lang, the co-creator of last year's Cthulhu: Death May Die , Blood Rage and Rising Sun, and Andrea Chiarvesio, the mastermind behind medieval bluffing game Arcanum, Marvel United has been in the making for almost two years. The game was announced via a teaser trailer on Twitter, which revealed little besides a selection of miniatures and Marvel United's box art.
Marvel United's upcoming Kickstarter launch date is yet to be confirmed, but folks interested in the game can expect to hear more information on the game soon.