Build a city that lasts the ages in legacy board game My City
Bout on the town.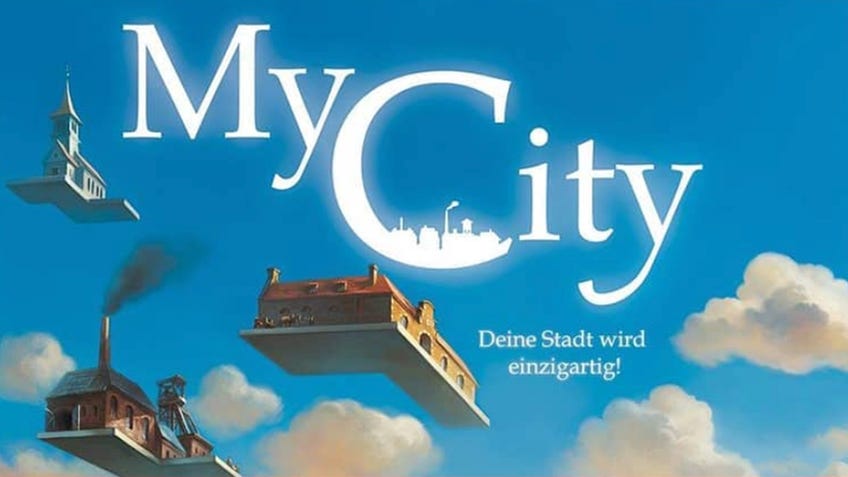 Construct a city strong enough to withstand the tests of time in competitive legacy board game My City.
A game for two to four players, My City sees players establishing a metropolis that will gradually develop and change as each of the 24 playable episodes come and go. Players may start with the very barebones of a city but as each industrial stage progresses they'll have new opportunities to develop their creations into something greater.
During a playthrough of My City everyone will be able to customise their boards by swapping out cards and placing any new elements they gain access to. As is the case with most legacy board games any choices players make will carry over to the next episode, thereby ensuring that everyone's experience of My City feels completely unique.
My City joins the ranks of other competitive legacy board games such as Risk Legacy and Tapestry designer Jamey Stegmaier's village-building game Charterstone, with players eventually having the option of altering and even removing parts of their board from the game entirely, therefore forcing them to think carefully about the permanent consequences of their actions.
However, if players decide that they don't want to deal with these repercussions across future gameplay sessions, they can choose to flip over the game board and keep things simple with an alternative setup designed for repeatable playthroughs, which essentially makes My City two games in one.
My City will be published by Kosmos, the company behind the Exit: The Game series and Cities: Skylines - The Board Game, and is designed by Reiner Knizia, the creator behind over 600 different board games including Lord of the Rings and Tigris & Euphrates.
The release date for My City will be sometime in 2020.