Ride the Rails becomes the second train game in the Iron Rail series after Irish Gauge
Full steam ahead.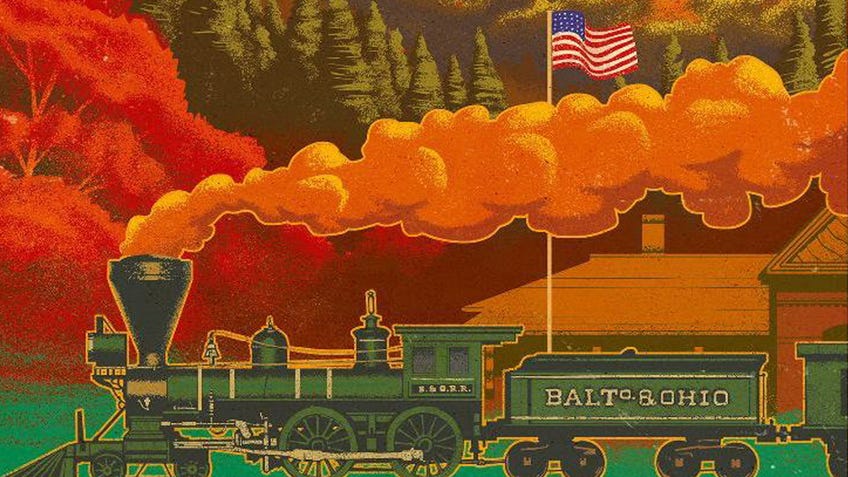 Construct railroads across the entirety of America in Ride the Rails, the second entry in the Iron Rail series of train-themed board games from Capstone Games.
The follow-up title to the first Iron Rail instalment, 2019's Irish Gauge - a new edition of the 2014 board game - Ride the Rails is a game for three to five players wherein everyone must invest in railroad companies, build routes and transport passengers in order to earn the most points by the end of the game. Ride the Rails is similarly a remake of indie publisher Winsome Games' Rail USA, which was originally published in 2014.
Each of the game's six rounds follow the same three phase structure: players decide which of the available companies they want to take a locomotive from, before building a track and choosing to send a passenger to one of the available connected cities. If you've played hit train game Ticket to Ride or one of its spin-offs - such as New York, one of the best family board games going - you'll be in relatively familiar territory.
At the start of each round a brand new railroad company opens for business, providing new opportunities for players to deliver passengers and earn points. However, players will have to be wise about which railroad companies they want to invest in as each one has its own unique placement rules. What's more, players will need to be careful about which rail routes they choose to ride, as any shareholders of the company in ownership of that railroad will have to be paid dividends by the sender.
Ride the Rails is set to release on July 1st 2020 for around £30, with its predecessor, Irish Gauge, also returning to stores after selling out last year.
An expansion for Ride the Rails, priced around £15, will be released alongside the core game and will feature a double-sided board with railroads for France and Germany on either side, as well as a unique set of rules for each map.