Co-op crime-solving board game Detective gets a Cold War spin-off, Vienna Connection
From Austria with love.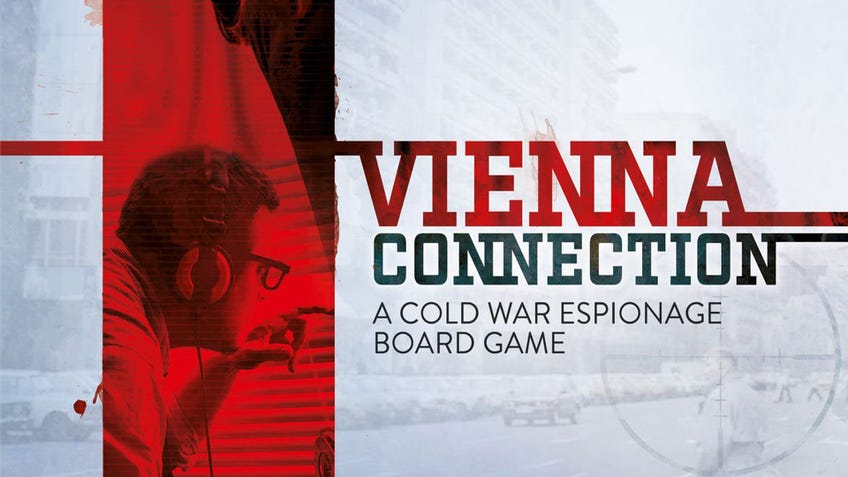 Detective: A Modern Crime Board Game is getting a spin-off in the form of Vienna Connection, a standalone title inspired by the events of the Cold War.
Designed by Ignacy Trzewiczek, the creator also behind co-op board game Robinson Crusoe: Adventures on the Cursed Island, Vienna Connection reimplements many of the gameplay mechanics found in Detective.
Set in 1977 during the height of the tensions between the US and Russia, Vienna Connection sees players investigating the death of James Werner in the Austrian capital. A game for one to five players, Vienna Connection presents a mystery the team must solve by travelling across Europe and uncovering new secrets.
Throughout their investigation players will be collecting informants, making brides and gathering essential pieces of information to unravel the international spy plot. Players will also encounter hostile spy agencies at various points in the game and will have to compete to acquire and decode secret messages, codes and conversations before they do.
The original Detective is a co-op board game designed by Trzewiczek alongside Przemys?aw Rymer and Jakub ?apot, which provides players with five separate cases to solve using an online database, accessed via a PC companion app. Players travel to various locations, gather clues and aim to solve each mystery before they run out of time.
Vienna Connection was unveiled during Portalcon, an annual event run by publisher Portal Games. Several other games were also announced during the event, including an expansion for Robinson Crusoe called The Book of Adventures and an expansion for Trzewiczek's civilisation-building card game Imperial Settlers, Rise of the Empire.
The release date for Vienna Connection is set for sometime in 2020 with a retail price yet to be confirmed.