Auroboros: Coils of the Serpent is the first RPG from former Blizzard execs' new tabletop studio
Laying down the Lawbrand.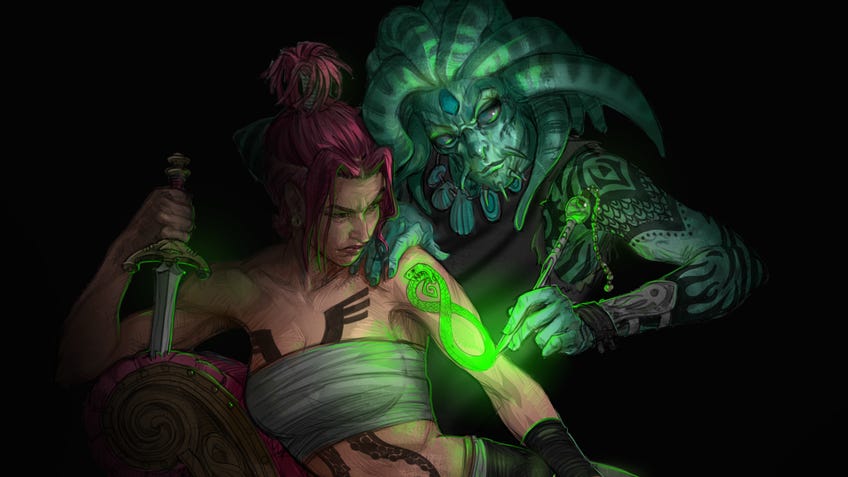 Warchief Gaming, the tabletop publishing company co-founded by two ex-VPs of Blizzard, has announced its debut roleplaying game.
Auroboros: Coils of the Serpent is a fantasy RPG inspired by the Dungeons & Dragons campaigns that Chris Metzen - co-owner of Warchief and ex-vice president for video game developer Blizzard - ran alongside his friends during the 1980s and 1990s. In an interview with Dicebreaker, Metzen confirmed that Auroboros will a roleplaying game designed to be played with D&D 5E, supporting "the basic classes'' usually found in the system along with "some new subclasses that are unique to the setting".
According to Metzen, the setting of Auroboros will feature "classic fantasy hooks'' but will include its own elements of worldbuilding, such as the Auroboros system - which will enable some player characters to tap into the power of a World Serpent in order to "perform miraculous feats" at a price. With the Auroboros system, player characters may be pushed to confront allies who have been corrupted by the power granted by the Auroboros Sigils etched into the skins, to the point where a friend could become an enemy.
"This system raises the question of what you do when one of your party members actually becomes your storyline's supervillain," said Metzen.
The first sourcebook for the roleplaying game will be Worldbook: Lawbrand, providing players and game masters with an overview of the setting, as well as systems for creating characters and running campaigns. Worldbook: Lawbrand will feature five brand new species - on top of several fantasy mainstays such as elves and dwarves - for players to choose from. The subclasses found in the sourcebook will include a vampiric rogue option called a Wraith Blade, a druidic warrior known as a Wild Keeper and a soul-stealing warlock, to name a few.
Worldbook: Lawbrand may be the first entry in a series of sourcebooks based on the Auroboros setting, with Metzen teasing the existence of more. "There are multiple eras in this setting," said Metzen, "our grand intention is to get to those." The designers could not confirm what these sourcebooks could be called or when they might be released.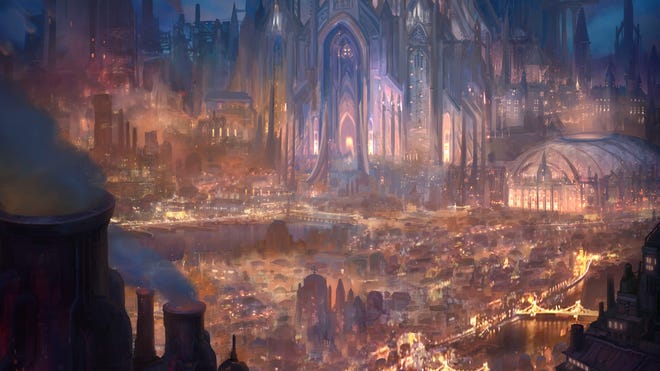 Warchief Gaming was co-founded by Metzen and Mike Gilmartin, another former Blizzard exec, in October 2020. In an interview with VentureBeat at the time, the two discussed the need to move away from the "frenetic pace" of video game development and their desire to create something they would be able to better "control". During their time at Blizzard, Metzen and Gilmartin were responsible for driving the worldbuilding behind titles such as Warcraft and Diablo.
The Kickstarter campaign for Worldbook: Lawbrand is set to be launched on April 20th, with three main pledge options for backers to choose from.