Video game Dishonored is getting a tabletop RPG - and it's out this year
Corvo blimey.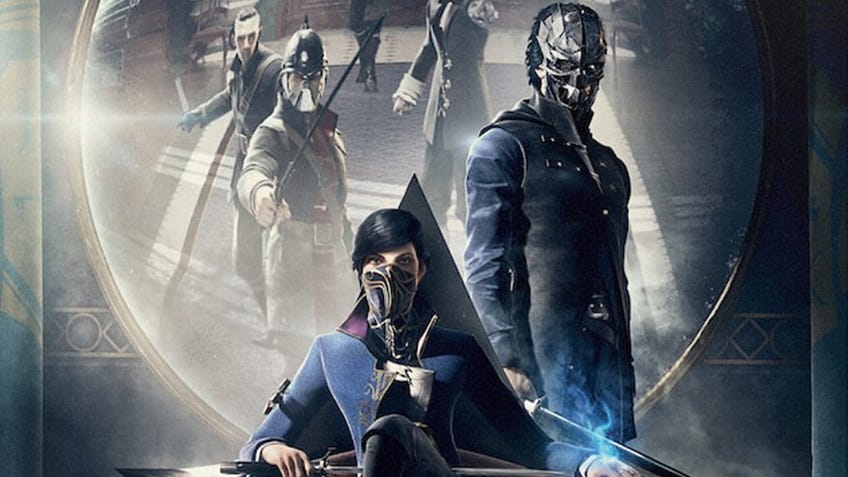 Stealth-action video game series Dishonored is getting made into a tabletop RPG by the creators of Star Trek Adventures and Fallout: Wasteland Warfare.
The first Dishonored video game was released in 2012 and told the story of royal bodyguard Corvo Attano, who after being framed for the Empress' murder set out to clear his name. A sequel followed in 2016 that allowed players to go through the game as either Corvo or Emily, the new Empress, in order to take the throne back from usurper Delilah Copperspoon.
The series is known for its steampunk setting and strong focus on player choice - both in terms of morality and approach to gameplay. The roleplaying game will also focus on this steampunk aesthetic featuring technology not traditionally seen in most fantasy RPGs.
Set in the dreary rat-infested streets of main setting Dunwall, the Dishonored RPG will adapt the 2d20 roleplaying system used in Star Trek Adventures, which has players rolling two 20-sided dice with the aim to score under a certain number. In the Dishonored RPG players will be able to create characters who can harness the powers of mysterious deity The Outsider and the plane of the Void - choosing to use their abilities for either chaos, peace, or a little of both.
The storytelling RPG also looks to cover the lands beyond the walls of Dunwall, including the corrupt island of Karnaca and the icy slopes of Tyvia. Working with Dishonored co-director Harvey Smith the writers at Modiphius Entertainment said they aim to bring the "essence" of the series into the RPG - featuring all the intrigue and occult themes the video games are known for.
In the Dishonored RPG players can choose to create a number of different protagonists such as assassins, criminals, crown loyalists and explorers, with a guide to the history and culture of the Empire of the Islands included in the game's rulebook.
Also included will be a pre-built mini-campaign called The Oil Trail, which serves as an introduction to the RPG and its world.
Modiphius' previous tabletop games include adaptations of other Bethesda video games such as Fallout: Wasteland Warfare - which received an RPG ruleset expansion in 2019 - with the publisher also currently working on a Fallout RPG due out this year.
The Dishonored RPG rulebook is set to be released sometime in Q2 2020, meaning we should expect it to land in the next few months.