Yu-Gi-Oh! World Championship 2020 dates announced for this summer
Blue eyes, full hearts, can't lose.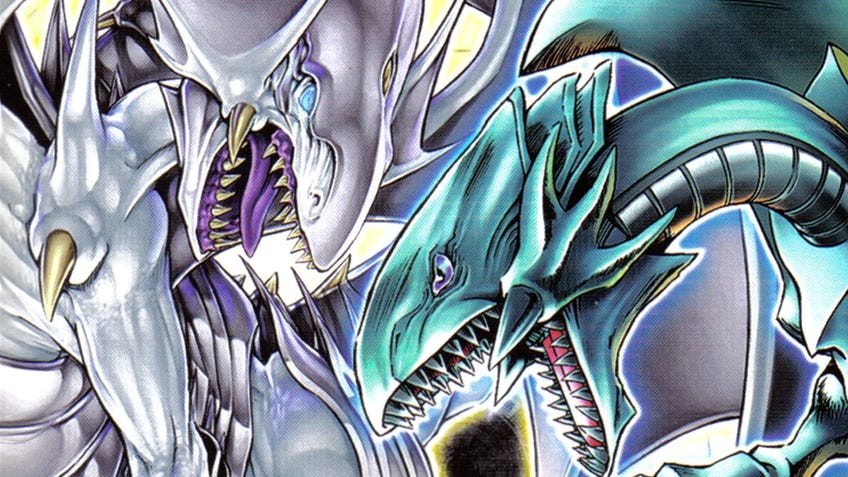 This year's Yu-Gi-Oh! World Championship has been announced for this summer, with publisher Konami confirming the trading card game tournament's dates and venue.
An annual event since 2003, players in the Yu-Gi-Oh! World Championship will compete in either the physical edition of the Yu-Gi-Oh! Trading Card Game or the digital mobile and PC game Yu-Gi-Oh! Duel Links for the ultimate title of 'King of Games'.
The 2020 Yu-Gi-Oh! World Championship will take place from August 22nd to August 23rd in the US city of Minneapolis.
European qualifiers for the Championship will be held from July 10th to July 12th in Krakow, Poland.
The top-performing Duelists from the Open 2020 World Championship Qualifier, along with the highest-ranking players from the World Qualifying Points Playoff, will qualify for the World Championship.
Details of the Oceania qualifiers are yet to be announced. However, top performers from the Oceania 2020 World Championship Qualifier, plus the best duelists in the Dragon Duel World Championship Qualifier - which is a separate competition for players born in 2006 or later - will qualify.
The Yu-Gi-Oh! World Championship tournament determines the number one ranked player across three categories: Dragon Duel, Duel Links and the physical TCG. Last year's championship event was held in Berlin, Germany. Japan's Shuhei Kobayashi defeated previous winner Takahiro Hamada to claim the title of 2019 Duel Links champion, while his fellow Japanese competitor Kouki Kosaka defeated Taiwan's Chia Ching Wang in the TCG final.
First launched in 1999, the Yu-Gi-Oh! Trading Card Game is one of the most popular collectible card games out there, and is based on the anime and manga series of the same name. Specifically, its fictional game of Duel Monsters, which is central to the ongoing narrative.
In the TCG, two players start with 8000 life points each. Whoever brings their opponent's LP down to zero first wins. You summon up monster cards into a play area, discarding weaker monsters in order to bring up stronger ones. Magic and trap cards can be used to boost your own monsters, or give your foe's cards disadvantage.
The Yu-Gi-Oh! TCG is published by Konami, a Japanese firm which is also behind a raft of video game series, including the iconic PlayStation franchise Metal Gear Solid - which is being brought to the tabletop this year as an upcoming board game by Specter Ops designer Emerson Matsuuchi and publisher IDW Games.