DriveThruRPG Black Lives Matter bundles include Cyberpunk, Zweihander, Spire and dozens of RPGs for $10
Proceeds from six collections to benefit Black Lives Matter, NAACP and the National Police Accountability Project.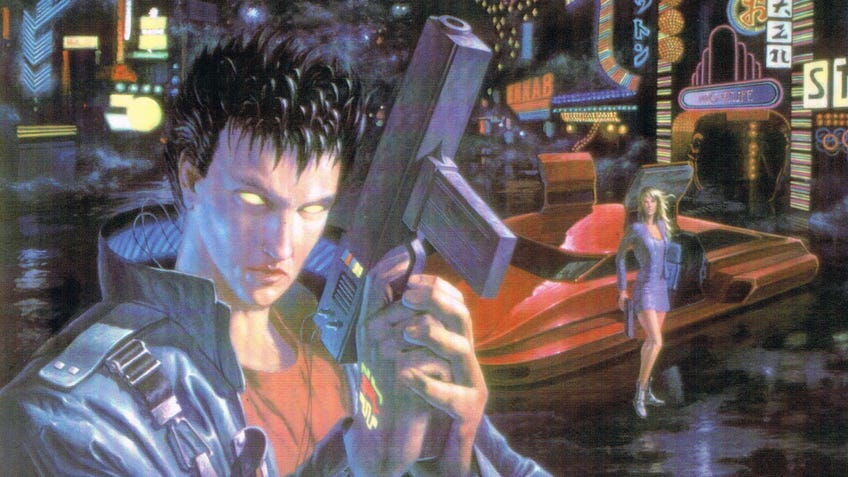 Digital RPG marketplace DriveThruRPG is offering six bundles of tabletop roleplaying games to benefit Black Lives Matter, NAACP and the National Police Accountability Project.
Each of the bundles includes approximately $500 worth of RPGs, supplements, sourcebooks and other resources for $10. All proceeds will go toward the movements, charities and organisations opposing racism, police brutality and white supremacy in the wake of protests sparked by the killings of George Floyd, Breonna Taylor and many others.
There are two bundles supporting each group, offering a selection of both big names from the world of roleplaying and smaller indie titles. All of the titles are in digital form.
The Black Lives Matter 1 bundle includes dark fantasy RPG Zweihander and Uprising: The Dystopian Universe RPG - set in the world of social deduction game The Resistance - along with Ancestry & Culture, a set of alternative character creation rules for Dungeons & Dragons 5E that introduce ancestry, culture and heritage, and a collection of rare content for classic setting-less RPG GURPS.
The second Black Lives Matter bundle includes the acclaimed Great Pendragon Campaign for RuneQuest creator Greg Stafford's Arthurian RPG Pendragon, the latest edition of science-fantasy RPG Troika and War Birds, a collection of LARP and freeform games about women during World War II, among many others.
The first bundle benefitting the NAACP Legal Defense Fund features the inventive Spell: The RPG - a roleplaying game that uses letter tiles a la Scrabble - solo journal-writing game Sigils in the Dark and Apocalypse World-based urban fantasy RPG Urban Shadows from Magpie Games, the studio behind the upcoming Root RPG.
Also benefiting the NAACP LDF is a second collection including Grant Howitt and Chris Taylor's rebellious elf RPG Spire, Lovecraftian detective game Cthulhu Confidential and the incredibly-titled Heavy Metal Thunder Mouse, which is essentially Biker Mice from Mars as an RPG. The bundle also branches out into wargaming rules with WWII skirmish wargame Ultracombat: Normandy.
Contributing to the fund for the National Police Accountability Project is a selection of games including Mike Pondsmith's seminal sci-fi RPG Cyberpunk 2020 and Mina McJanda's post-apocalyptic Legacy: Life Among the Ruins, alongside many others. The most recent edition of Cyberpunk, the Cyberpunk Red Jumpstart Kit, is separately on sale, down from $30 to $10, with proceeds going toward charity.
The second National Police Accountability Project bundle brings together dozens more titles, including recent kaleidoscopic fantasy RPG Overlight and mythical roleplaying game Scion.
The six DriveThruRPG bundles will be available until June 22nd. They join a number of other roleplaying games supporting racial justice, with all proceeds going toward Black Lives Matter and other charities selected by creators.