Rhino Hero publisher Haba files for insolvency, announces large-scale job cuts
Company will continue "as usual."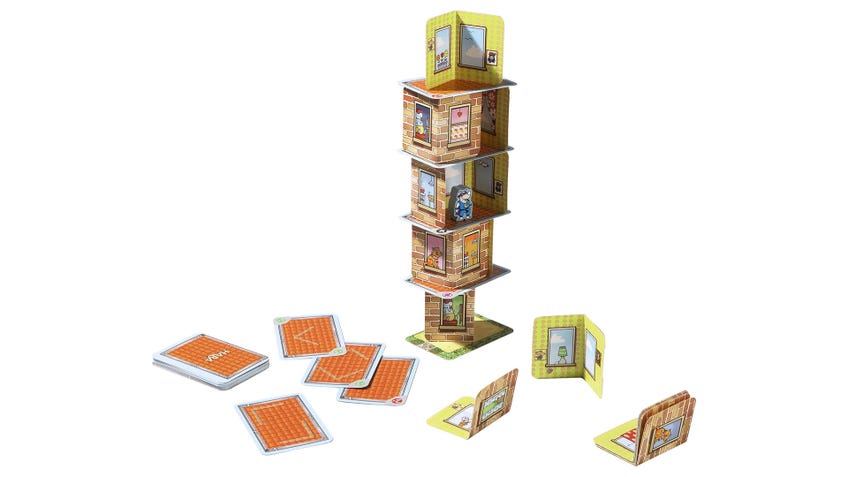 Haba, the German board game studio, has filed for insolvency with its local district court.
The publisher is best known for releasing board games for kids such as Rhino Hero – a game in which players must stack cards to create a tower for a Rhino meeple to climb up – as well as the animal stacking game Animal Upon Animal and the barrel rolling game Valley of the Vikings, which was awarded the Kinderspiel des Jahres in 2019: the highest accolade a children's board game can receive.
Dicebreaker plays Rhino Hero Super Battle live at EGX.
Another notable tabletop titles launched by Haba include Karuba, a tile-laying game in which players must navigate the dangerous path into an ancient temple, a board game called Adventure Land, that was co-designed by Tikal co-creators Wolfgang Kramer and Michael Kiesling, and a fantasy-themed board game called King of the Dice.
The publisher reportedly filed for insolvency earlier this week with the Coburg district court in Germany, announcing that Haba has been ordered provisional self-administration. (Thanks The Observational.) This means that Haba is in a state of financial distress in which the company is reporting that it is unable to pay back its debts. When a company files for insolvency, unlike bankruptcy, it decides how it intends to pay its debts: such as contacting creditors to request more manageable payments or liquidating its assets.
Maddie recommends a selection of great board games for kids.
Managing director for Haba, Mario Wilhelm, stated that: "The application for self-administration was anything but easy for us [Haba]." Despite the insolvency proceedings, the normal management team for Haba will remain in office and business operations will proceed "as usual."
This announcement follows the decision made by the parent company of Haba – The Haba Familygroup - to discontinue its Jako-o clothing line in August, reorganising its management team and announcing large-scale job cuts at the same time.