Deep Sea Adventure studio Oink is bringing its delightful board games to Nintendo Switch
Nintend-to back the Kickstarter?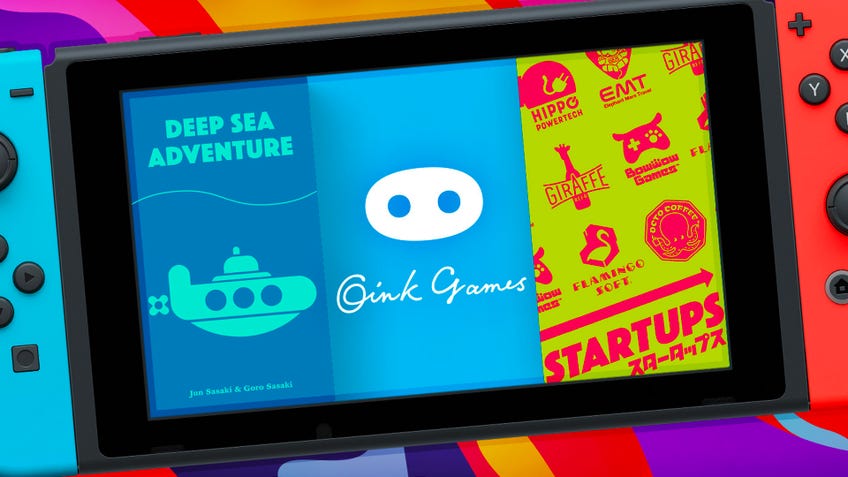 Oink Games, the Japanese board game publisher behind dinky delights Deep Sea Adventure, A Fake Artist Goes to New York and Insider, has revealed it will be developing digital versions for the Nintendo Switch.
"Oink Games plans to digitize its titles and take them online! A step forward, using our digital & analog experience," the studio announced in a tweet.
The post linked to a pre-launch Kickstarter campaign page for Oink Games + (plus), the description for which is simply "Play Oink Games board games on your Switch".
An image released as part of the announcement shows the box art for Deep Sea Adventure and Startups.
[お知らせ‼️]
オインクゲームズのボードゲームをデジタル化するプロジェクトを立ち上げます!オンラインプレイ可能で、デジタルアナログ両方の知見を活かした、未来への新しい一歩です。まずはSwitchで。5月にクラウドファンディング @kickstarter 開始。ぜひ下記から登録を!https://t.co/EwXhz9Z4dX pic.twitter.com/IglXcmFyQn

— Oink Games (@oinkgms) April 30, 2021
One of Oink's biggest hits, Deep Sea Adventure is a push-your-luck game in which players control divers retrieving treasure from the ocean floor. They must manage a shared air tank carefully to return safely to the surface with valuable tokens, while also hoping to use enough air to stop their rival divers from making it back.
Startups, meanwhile, puts players in the place of investors looking to turn a profit from newfounded companies by carefully buying shares to become the majority shareholder.
No additional titles have been announced for Oink Games +, with the studio also yet to confirm potential pricing or format for the digital games. As well as Deep Sea Adventure and Startups, the label is known for social deduction drawing game A Fake Artist Goes to New York and 20 Questions-meets-Spyfall word guessing game Insider. Almost all of the studio's output is released in extremely compact glossy boxes, with minimal components and relatively simple rules given their inventive gameplay.
Last summer, Oink released Takeshi & Hiroshi for Switch and iOS. The roleplaying game follows two brothers and features claymation cutscenes alongside animated graphics. The studio's Tiger Trio's Tasty Travels, a puzzler set in a sushi bar staffed by animals, is due for release on Switch next month.
The Kickstarter for Oink Games + will launch in May, marking the return of the publisher to the platform after it made its crowdfunding debut in February. There are currently no details on potential releases dates for any of Oink's digital board games.