Dead of Winter co-designer launches own studio, announces debut board game and RPG
Plus a deckbuilding video game.
Isaac Vega, co-creator of Dead of Winter and Forgotten Waters, has started his own publishing company and announced the label's first projects, including a board game, tabletop RPG and video game.
After leaving Plaid Hat Games early last year - just as the studio became independent once again - Vega has now formed his own tabletop studio alongside fellow board game designer Lindsey Rode. In a statement regarding the new company, Vega described Rose Gauntlet Entertainment as a publisher that will provide the tabletop community with "a place of love, laughter, warmth and inclusion where everyone is welcome to be themselves".
Rose Gauntlet is set to release several upcoming tabletop titles, including a board game called Keystone: North America. Co-created by Vega and Jeffery Joyce, a wildlife conservation enthusiast, Keystone: North America has players becoming biologists intent on cultivating an interconnected ecosystem of animals using a combination of cards and actions.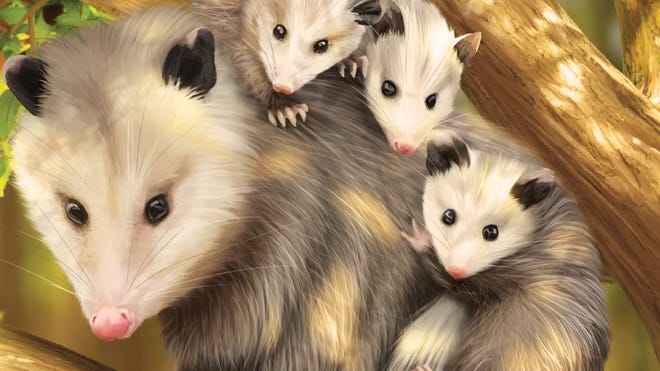 Meanwhile, Life After Dungeon is an upcoming roleplaying game co-designed by Vega and Rodes about the world of After. A co-op dungeon-crawling RPG with artwork from Alyssa Menold, Life After Dungeon will apparently provide players with the tools they need to tell "touching" and "action-packed" stories together.
Vega revealed to Dicebreaker that Rose Gauntlet would be looking to create "designs that feature digital integration", with the studio intending to release titles that are capable of connecting tabletop and video games together. "We are hopeful that Life After Dungeon will be our first implementation of this," said Vega.
The final project to be confirmed by Rose Gauntlet is Gone to Gaia, the first video game designed by Vega. A deckbuilding video game, Gone to Gaia challenges the player to guide three playable characters into a world filled with a mysterious fog called The Tide. Threatened by both the poisonous fog and an alien entity that manifests in various locations throughout the game, the player will have to use a mixture of cards, character abilities and items to survive.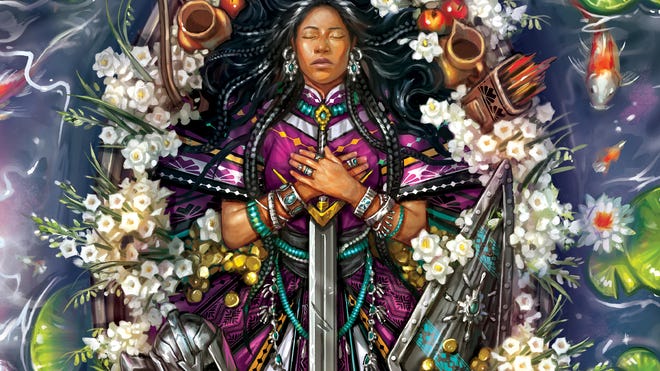 Vega told Dicebreaker that he will not be producing any more entries for franchises owned by other companies - such as Ashes: Rise of the Phoenixborn, Dead of Winter or Forgotten Waters - now that he has launched Rose Gauntlet, although he will continue to support their development and corresponding with the lead developers behind each series.
"Nothing is ever completely off the table," said Vega, "but as of right now my hope is that Rose Gauntlet will allow me to exhaust all the creative energy I have."
Asked whether he had any plans to re-release any of his older designs under the Rose Gauntlet label, Vega confirmed that he wouldn't be looking into the possibility for the meantime: "Revisiting old designs right now doesn't interest me. Plus many are still under contract with other companies and that wouldn't be something I could pursue even if I wanted to."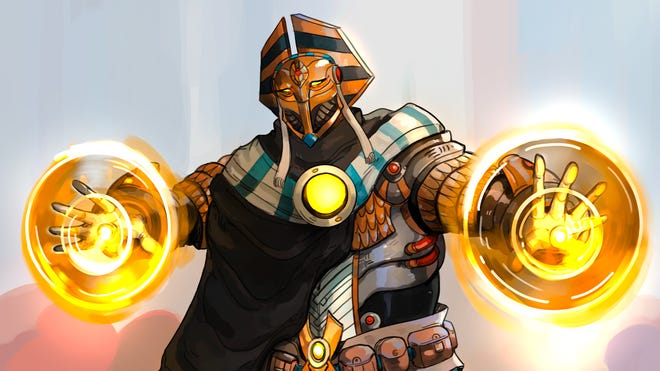 In regards to whether Rose Gauntlet would be open to publishing any tabletop titles designed by creators outside of Vega and Rodes, Vega confirmed that submission guidelines would be made available for other designers "when we have time to focus on bringing in new designs".
"We hope to be able to introduce the world to many new designers as we continue to grow," Vega commented. "We hope to mentor and inspire new designers as well as established ones who have games they think would work well for Rose Gauntlet."
Besides Dead of Winter and last year's Forgotten Waters, Vega is also known for creating two-player expandable card game Ashes: Rise of the Phoenixborn, which was recently rebooted by Plaid Hat, and dexterity board game Flick 'em Up!: Dead of Winter. Rode has previously created board games such as Countdown: Action Edition! - a board game that has players becoming characters starring in a 1980s action movie - and the Ancient Greek-inspired title Labyrinthos.
Featured on Rose Gauntlet's website is a table listing the progress of all the studio's upcoming projects, which includes several titles aside from Keystone: North America, After the Dungeon and Gone to Gaia that are currently in the process of being designed. Apart from Keystone: Africa, the official names of these projects are yet to be confirmed, with code names such as There Will be Ghost, First Fifteen, Quantum Leap, Project Camelo and Abuelita.
Keystone: North America is set to be released in Q2 2022, with Gone to Gaia coming later next year and Life After Dungeon estimated to arrive in 2023.