Wingspan, Tapestry and Viticulture expansions coming next year
Word on a wing.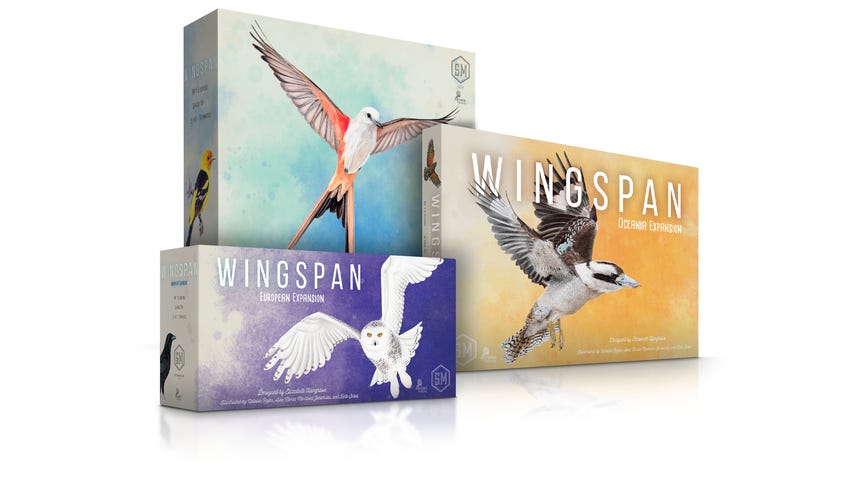 Popular board games from tabletop studio Stonemaier Games, including Wingspan and Tapestry, will be receiving expansions in 2021.
In a recent newsletter released by Stonemaier, it was revealed that the publisher is currently working on a number of expansions for many of its most beloved board games, as well as several standalone titles.
Among the upcoming board game expansions are new releases for Wingspan, Between Two Castles of Mad King Ludwig and Viticulture, as well as the second expansion for civilisation-building game Tapestry following this year's Plans and Ploys.
Currently in the early stages of development, the planned third expansion for Wingspan has not yet been given a name, nor any details regarding gameplay. The most recent expansion for Wingspan - winner of 2019's Kennerspiel des Jahres prize - is the Oceania Expansion, which was released earlier in 2020. In March, Stonemaier revealed that Wingspan had nearly outsold its hit strategy game Scythe in the year since its release.
Both Oceania, and the earlier European Expansion, provide players with new species of birdlife to attract to their habitats, with each release focusing on the kinds of birds found in the relevant continents. The European Expansion added an additional tray for players to use to hold bird cards, whilst the Oceania Expansion provided players with an entirely separate set of boards to use instead of the standard ones found in the main game.
On Wingspan creator Elizabeth Hargrave's website, the designer states that there will be a Wingspan expansion released for every one of the world's continents.
"We are planning to offer new birds from around the world, with one expansion per continent," said Hargrave.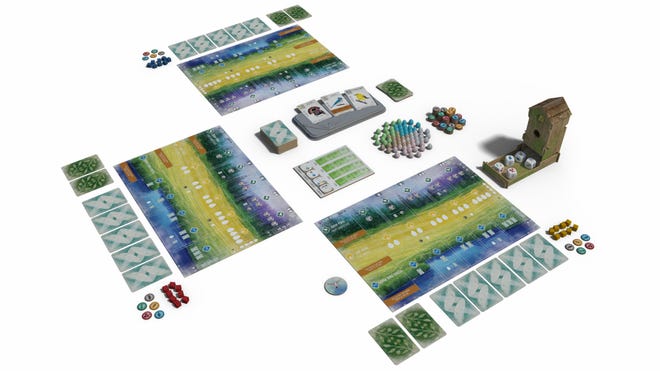 It has not yet been confirmed whether this next Wingspan expansion will be themed around the birdlife found in one of the continents not yet featured in the series, or whether it will contain any new gameplay mechanics or components.
Between Two Castles of Mad King Ludwig is a tile-laying game that combines elements of individual board games Between Two Cities and The Castle of Mad King Ludwig in a single title. Originally released in 2018, the board game is yet to receive an expansion - having only seen releases of additional components such as a dice tower and promo packs - meaning that this upcoming release will be its first.
The expansion is still in its pre-production phase, with a planned release date of 2021. Further details on its title or gameplay features are yet to be revealed.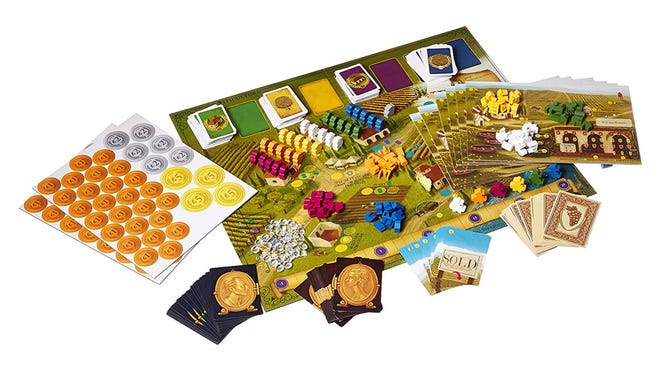 Viticulture is a worker-placement game that sees players managing their own vineyard in Tuscany. Released in 2013, Viticulture has since received several expansions and multiple editions, with the latest being the Tuscany Essential Edition released in 2016. The design for the upcoming expansion has been completed, with Stonemaier currently working on further developing the title. A release date for the expansion is yet to be announced.
The newsletter also revealed that several new titles are in development at Stonemaier Games, including a roll-and-write title by Scythe creator Jamey Stegmaier called Rolling Realms - originally titled Nine Worlds - which the designer first launched as a free print-and-play game earlier this year. Rolling Realms will be getting an official release in 2021.
Other upcoming titles found in the Stonemaier newsletter have yet to be given official names or release dates - code names for the upcoming games include Sail, Cape, Draw, Wild and Dive.
Edit: This article previously stated that the European Expansion for Wingspan included a new tray for rolling dice. The tray is used to hold additional bird cards. This has been amended.