Gen Con plans to return with a physical convention next summer
"A variety of factors need to come together for a physical convention to be feasible."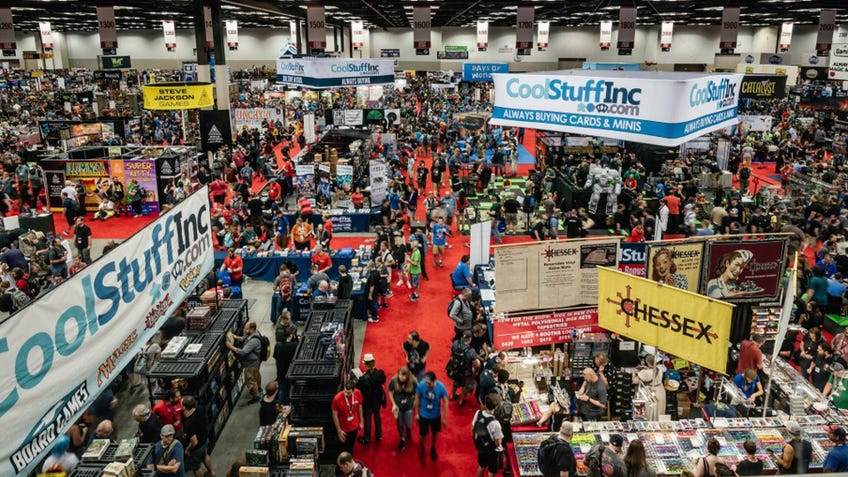 US board game convention Gen Con plans to return in-person next year, following the physical event's cancellation in 2020 due to COVID-19.
The dates for Gen Con 2021 have been announced as August 5th to 8th, with the long-running convention returning to the Indianapolis Convention Center.
That's only if mass gatherings can be held safely at the time, the show's organisers made clear in a blog post:
"We're working towards that objective with health and safety as our top priority," they wrote. "A variety of factors need to come together for a physical convention to be feasible, and we're carefully monitoring local and national safety and travel guidelines, health data, resource availability, and the advice of our finest sages, scientists, and sorcerers."
Originally due to be held from July 30th to August 2nd this year, Gen Con 2020 was cancelled in May due to concerns surrounding the coronavirus pandemic. The decision marked the first time that Gen Con has been cancelled in its 50-plus-year history, having taken place every year since 1968. Visitors who had purchased a badge to the cancelled show were able to roll their ticket over to 2021 or request a refund.
In place of the physical event, a digital convention, Gen Con Online, was held from July 30th to August 2nd. Featuring game demos, panels - including the Dicebreaker team playing Codenames with ProZD - and other elements of the in-person show, the online event drew more than 40,000 visitors, according to the organisers.
Gen Con said that badge registration and event submission for the 2021 event would be postponed due to the uncertainty surrounding the physical event's return. More information will be announced in 2021.
Gen Con's hope to return next year follows the announcement of 2021 dates for the similarly cancelled PAX Unplugged, the Philadelphia board game convention organised by Dicebreaker parent ReedPop. PAX Unplugged 2021 will take place from December 10th to 12th - with health and safety once again being the determining factor as to whether it goes ahead.
In May, Essen Spiel, generally considered the largest board game convention in the world ahead of Gen Con, was announced to be 'postponed' to October 2021, effectively cancelling the physical trade show for this year. An online counterpart, Spiel.Digital, was held in place of the 2020 gathering.