PAX Unplugged dated for December 2021
Tabletop convention set to return next year after cancellation due to coronavirus.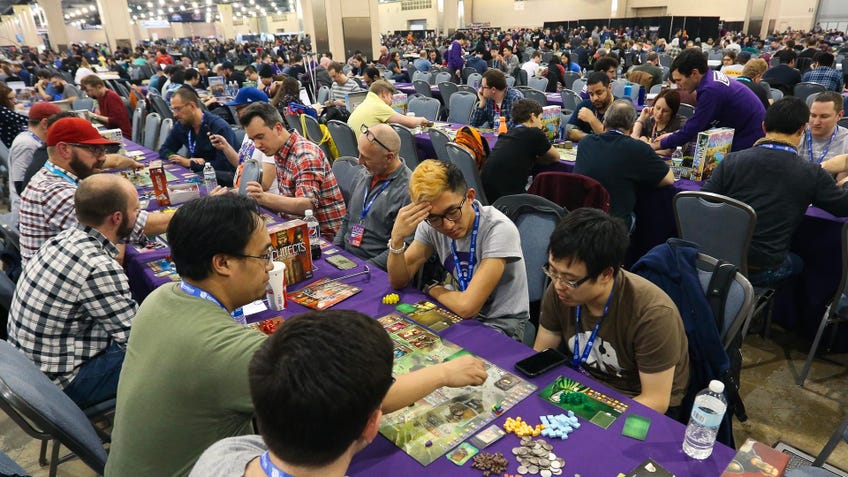 PAX Unplugged will return in 2021 following the physical tabletop convention's cancellation this year as the result of COVID-19.
PAX Unplugged is an annual tabletop event held in Philadelphia's Pennsylvania Convention Center - 2020 marked the first year the convention hasn't been held since it began in 2017. The event is organised by ReedPop, the company that also owns Dicebreaker.
In October, it was announced that this year's PAX Unplugged had been cancelled due to ongoing concerns around health and safety at social gatherings in the wake of the coronavirus pandemic. It had originally been scheduled to take place from November 20th to 22nd.
Unlike other in-person tabletop conventions cancelled during 2020, including Gen Con, Essen Spiel and UK Games Expo, no dedicated digital event was announced to replace PAX Unplugged. However, the PAX Online x EGX Digital event held online in September combined elements of the respective US, Australian and UK games shows, including a tabletop zone and panels covering board games and pen-and-paper RPGs. Dicebreaker made multiple appearances during the nine-day virtual event.
The show's organisers announced dates for PAX Unplugged 2021 alongside prospective dates for video game-focused events PAX East and PAX West, both of which feature dedicated areas for tabletop gaming. Information on PAX Australia was said to be coming in the "next few weeks", while the San Antonio-held PAX South was confirmed to be postponed into 2022.
Next year's PAX Unplugged is currently slated to take place from December 10th to 12th 2021. PAX East will be held between June 3rd and 6th, while PAX West will take place from September 3rd to 6th.
"Let's just say the quiet part out loud: if COVID-19 remains a major barrier to safely gathering at one of our shows, we won't do it or we will take it virtual," the organisers added.
"As much as we miss, even crave, the togetherness and magic of a PAX, we will not put attendees, exhibitors, or our guests at risk for the sake of an event if things aren't on the up and up."
Panels, exhibitors and further details for PAX Unplugged, West and East are due to be announced in 2021 ahead of the returning shows.