Come play games with the Dicebreaker team at PAX Unplugged 2019
Beat us at our favourite games!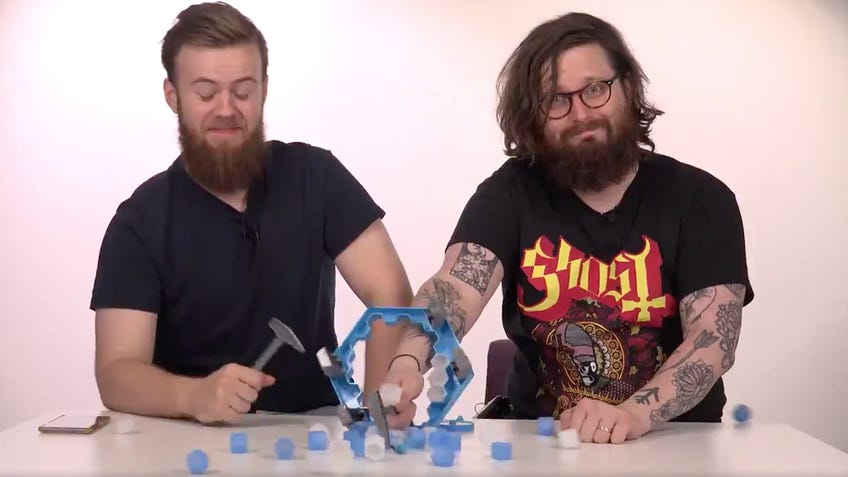 Ever wanted to join Johnny's party in a game of Set a Watch? How about face Wheels in a Keyforge duel? Or take on the entire Dicebreaker team in a party game like Happy Salmon or Werewolf?
We're giving you the chance to play games with us for a couple of hours at this year's PAX Unplugged convention!
From 2pm until 4pm on Sunday December 8th, we'll be set up somewhere in the convention's open gaming area with a pile of our favourite games. You're welcome to come along, grab a game and play a round with the Dicebreaker crew and other members of the community.
We're willing to play a mixture of games, so if there's something you're itching to play (and we ideally know how to play already), feel free to suggest it!
We'll decide the exact location closer to the time, so keep a watch on our Twitter, Facebook and Instagram feeds to find out where we're at and join in.
It's as simple as that: you, us, games, good times. The perfect way to close out a weekend of gaming, we'd say.
Before we get to that, though, don't miss the rest of our plans at PAX Unplugged 2019!
On Friday at 10am in the Crab God Theatre, Matt will be chatting to designers Cole and Drew Wehrle about Pax Pamir 2E and the much-anticipated return of beloved cult favourite John Company.
On Saturday evening, head along to McGillen's Olde Ale House at 6pm to hang out and chat with the Dicebreaker team at our community mixer.
Sunday morning sees Johnny, Wheels and Alex joining forces with Matt and Quinns from Shut Up & Sit Down to play a game live on stage with your help - you really won't want to miss it.
(Full disclosure: PAX Unplugged is an event run by ReedPOP, which owns Dicebreaker parent Gamer Network.)