This year's PAX Unplugged has been cancelled
With no digital replacement.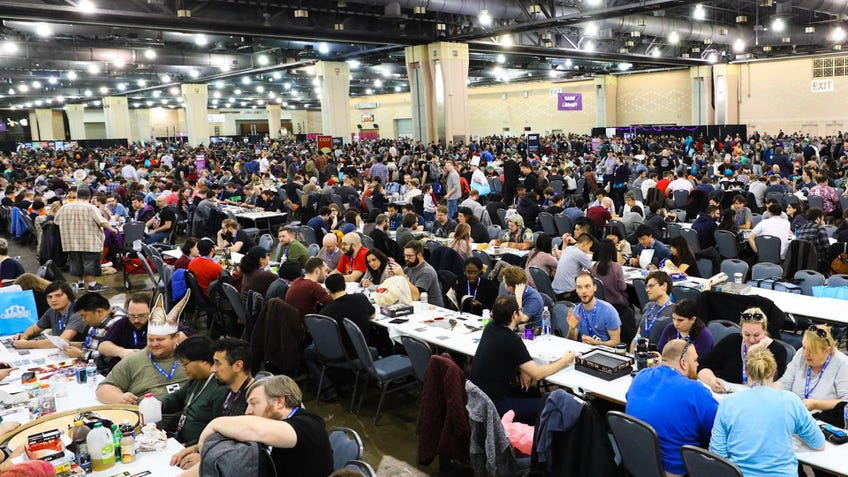 PAX Unplugged 2020, the US board game and tabletop convention due to take place next month, has been cancelled.
PAX Unplugged has been held annually since its debut in 2017, and is organised by the owner of Dicebreaker, ReedPop. This year's PAX Unplugged was planned to take place from November 20th to 22nd in Philadelphia's Pennsylvania Convention Center.
In an announcement confirming the show's cancellation for 2020, its organisers said that PAX Unplugged had been cancelled after consideration of the "state of Covid-19 and social gatherings and the mandates on social gatherings from local officials".
It added that, unlike events such as UK Games Expo, Gen Con and the upcoming Essen Spiel, there would be no digital replacement for PAX Unplugged.
Last month saw PAX Online x EGX Digital take place across nine consecutive days, following the cancellation of the UK-based EGX and US and Australian PAX events. The combined virtual conventions included a tabletop gaming zone and a number of talks, panels and live-play sessions around board games, tabletop RPGs and more. (Including multiple appearances from Dicebreaker.)
"We're looking into ways we can celebrate the games and community you look forward to every year at the show," PAX Unplugged's organisers said, indicating that further information on "live streams, panels, and community events" outside of the cancelled event would be announced later this month. Merchandise planned to release at the show will be available via the event's online store.
The PAX team added that it would release updates on the status of other PAX shows "as soon as we are able". PAX Unplugged 2021 is currently planned to take place next year. Dates are yet to be announced.