Announcing our judges for the Tabletop Awards 2023
The best and brightest from across the industry.
The Dicebreaker Tabletop Awards are back for a second year, with some of the most innovative and excellent board games, tabletop RPGs, card games, designers, publishers and - for the first time - artists set to win the recognition they deserve. With the nominations now in, it's time to reveal who is on this year's Tabletop Awards jury!
Whilst some names on here are returning members from last year's awards, we also have plenty of new faces on the jury. Besides the Dicebreaker team themselves, the jury features a range of the best designers, artists, influncers and writers from across the industry. These are the people deciding which entries will win in our various categories - apart from the People's Choice award, which is currently still open for nominations.
The winners of the Tabletop Awards 2023 are presented by Misty Mountain Gaming and will be revealed during this year's PAX Unplugged convention at the start of December.
Watch on YouTube
The awards ceremony for the very first Tabletop Awards.
---
Alex Hague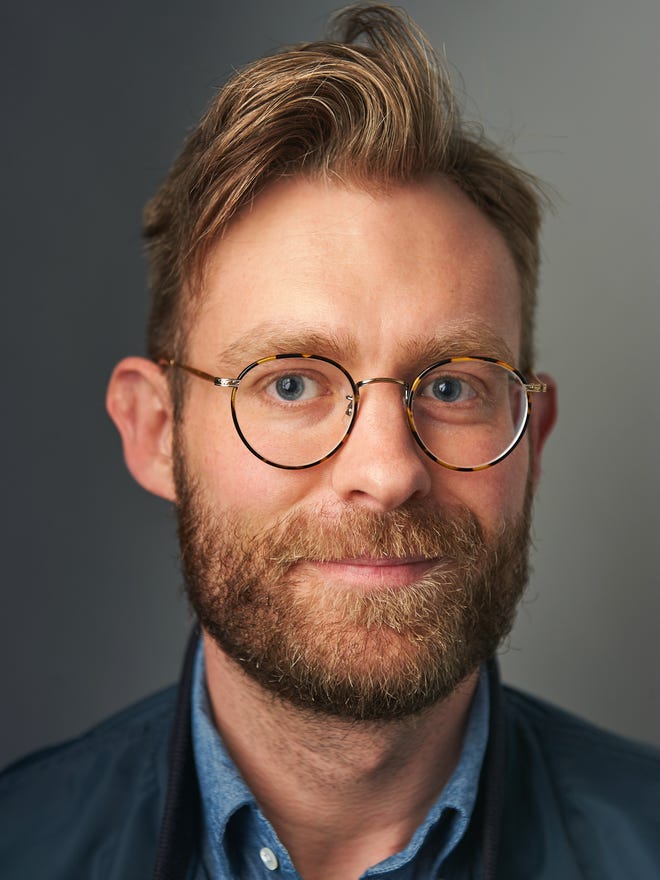 Alex Hague is the cofounder and CEO of the game studio CMYK. Prior to working in games, he cofounded Kepler, a higher education program based in Kigali, Rwanda. He is a proud graduate of New College of Florida, before that got weird to say.
---
April Kit Walsh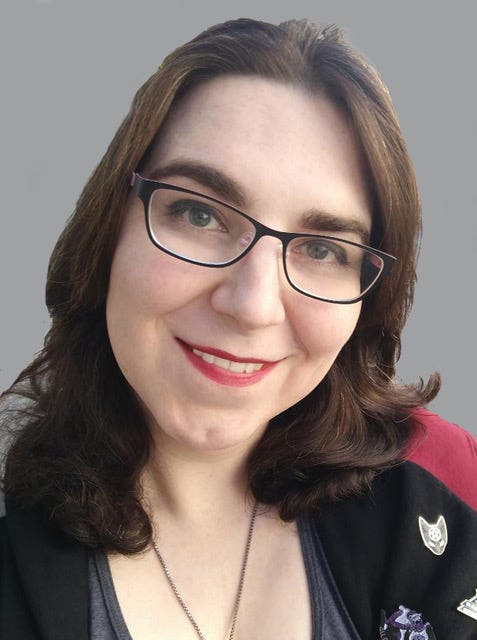 April Walsh writes tabletop RPGs and is best known for *Thirsty Sword Lesbians*, winner of multiple gold ENnies and the only Nebula award ever given to a TTRPG. She has been running games since the second grade, when she GMed on her school bus and rolled dice in a shoebox. When not designing games, she is a civil liberties attorney fighting for the rights of journalists, activists, creators, and everyone else to build a more equitable future.
---
Alex Meehan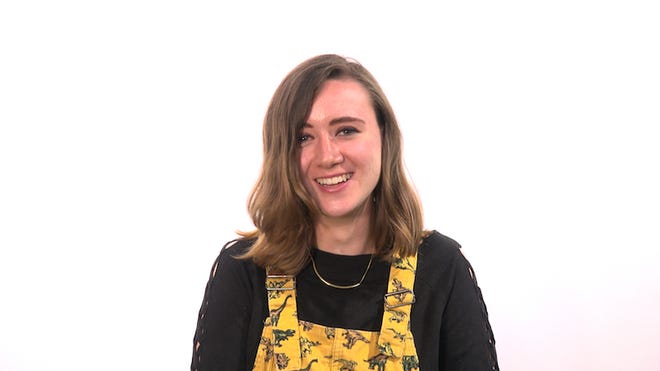 Alex's journey to Dicebreaker began with writing insightful video game coverage for outlets such as Kotaku, Waypoint and PC Gamer. Her unique approach to analysing pop culture and knack for witty storytelling finally secured her a forever home producing news, features and reviews with the Dicebreaker team. She's also obsessed with playing Vampire: The Masquerade, and won't stop talking about it.
---
Banana Chan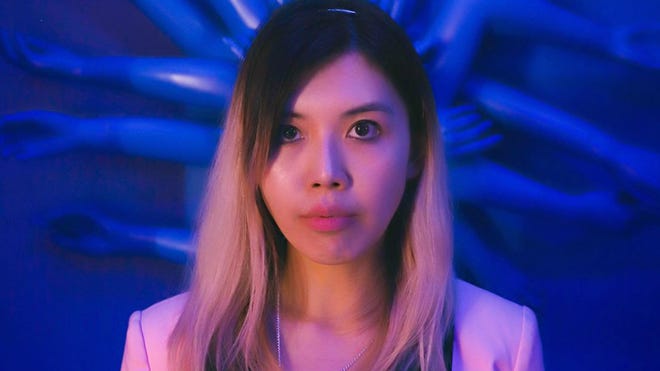 Banana Chan is a Cantonese Canadian game designer, writer and publisher living in the US. They are the owner of a small board game and RPG publishing company called Game and a Curry. Her latest work has been on Forgery, The Revenant Society, Exquisite Crime, Jiangshi: Blood in the Banquet Hall, Scooby-Doo: Betrayal at Mystery Mansion and Van Richten's Guide to Ravenloft. You can find them on Instagram and Bluesky, like all the time, @bananachangames.
---
Banzainator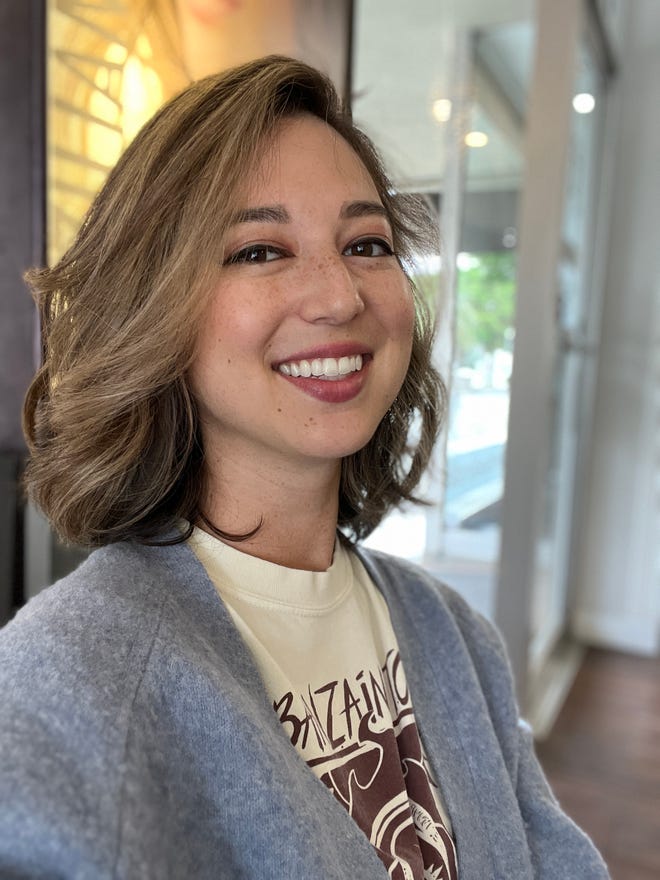 Banzainator, aka Banz, is a family-friendly board game and video game streamer on Twitch! She currently freelances in marketing, film, and content creation for all things board games. Her favorite game is The Castles of Burgundy, and loves traveling to conventions and meeting people in her community.
---
Chase Carter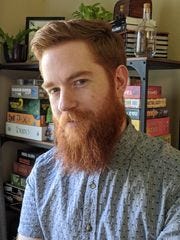 Chase is a freelance journalist and media critic. He enjoys the company of his two cats and always wants to hear more about that thing you love. Follow him on Twitter for photos of said cats and retweeted opinions from smarter folks.
---
Cody Pondsmith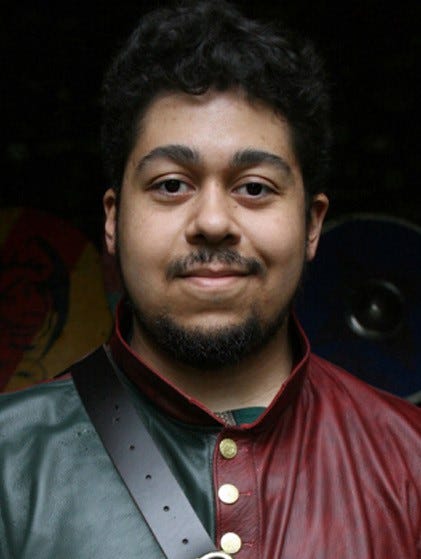 Born to game and raised to design, Cody Pondsmith is one of the lead designers at R.Talsorian Games and the creator of the Witcher TRPG. When he isn't hiking the backwoods of Washington State, Cody can be found in his office working hard to build great games for great people.
---
Colin Cummings
Colin Cummings is a TTRPG designer from Canada best known for "Boy Problems", a game inspired by the pop artist Carly Rae Jepsen. He is also involved in the video game industry, working as Communications Director for Threshold Games. He is working on many projects right now and will tell you about them if you ask him.
---
Dan Jolin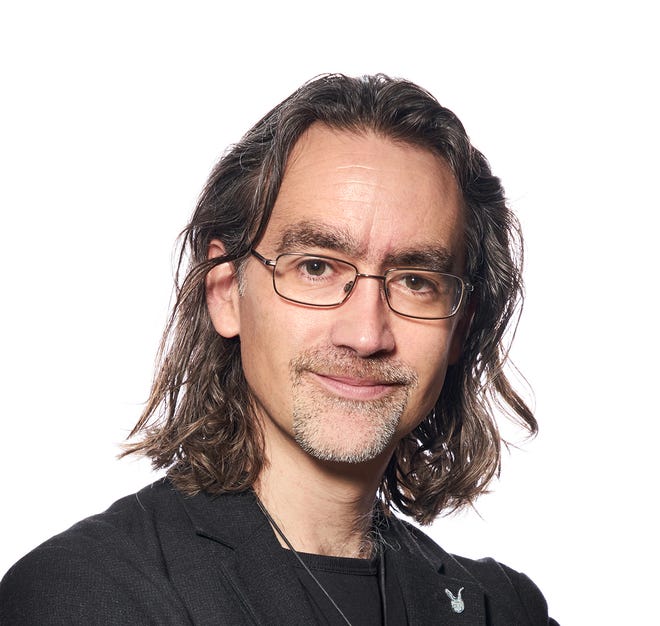 Dan Jolin is the co-founder and editor of Senet, an award-winning independent print magazine about the craft, creativity and community of board gaming. As editor, he has been shortlisted for a BSME award three years running. He is also a contributing editor to Empire magazine, writes for Tabletop Gaming, Screen International and Time Out, among other publications, and regularly appears on the Empire podcast. He can be found on Twitter as @DanJolin.
---
Danielle Reynolds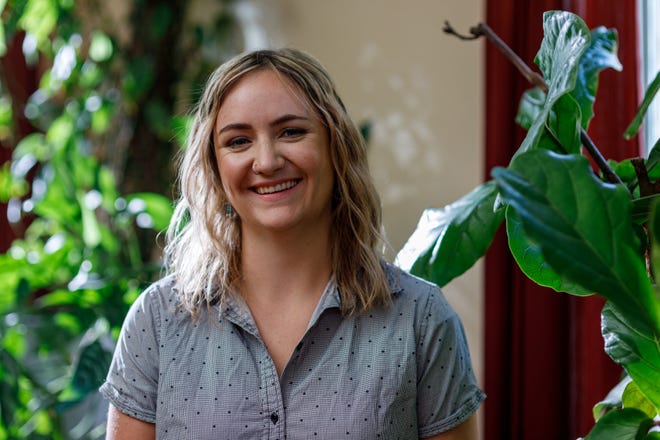 Danielle, an LGBTQ+ game designer, seeks to increase diversity in the gaming world. As the host of "Game Design Unboxed: Inspiration to Publication," she amplifies marginalized voices and shares insights into the industry. Beyond design, Danielle passionately champions minorities in gaming, dedicating her spare time to various organizations. Her contributions extend to board positions on Tabletop Gaymers, UNPUB, and Board Game Besties, where she helps shape more inclusive spaces. Additionally, she volunteers for other causes, working to create a gaming industry where everyone feels seen, heard, and empowered. Danielle wants to be a game changer, on and off the tabletop.
---
Em Partlow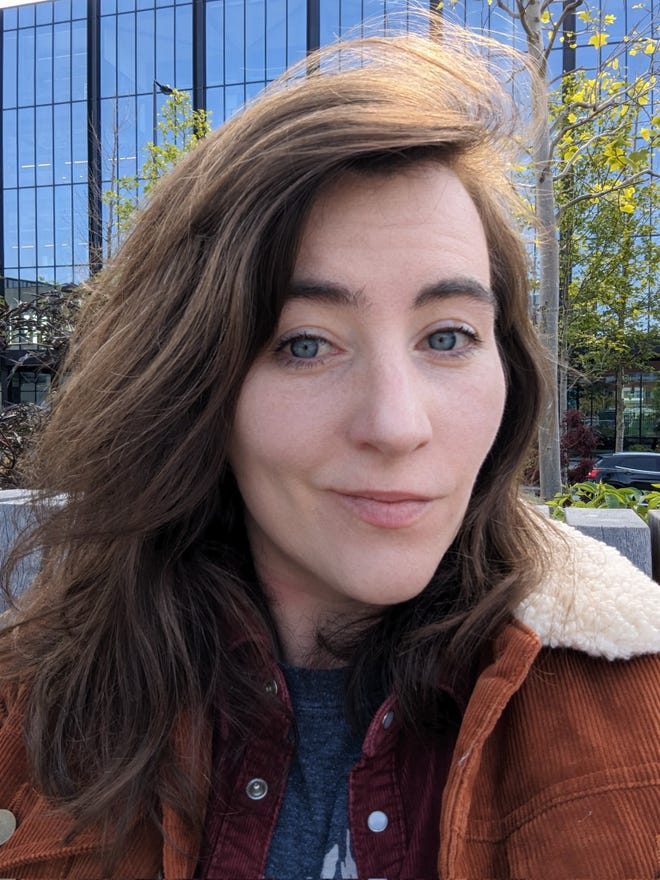 Emma is a Content Editor for TCGplayer who loves helping players dive into games of all kinds. You can find Emma on X (formerly Twitter), where she discusses Magic: The Gathering cards, accidentally drinking paint water or referencing The Simpsons.
---
Gabe Hicks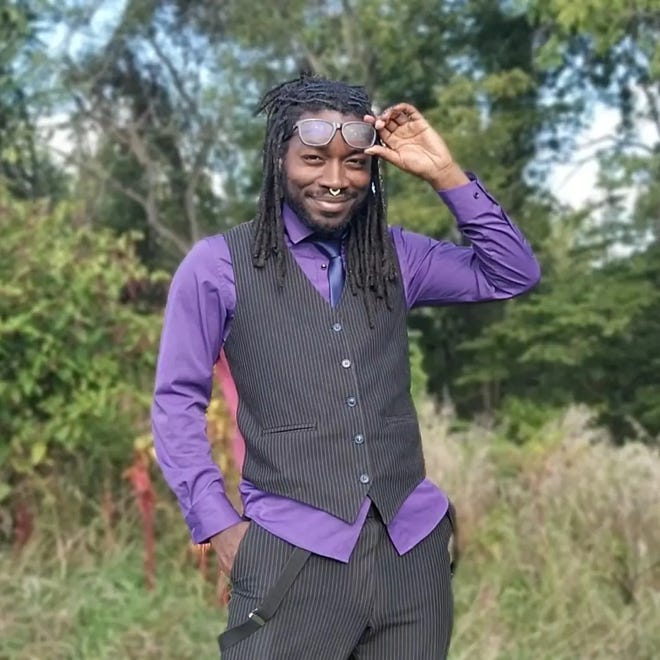 Gabe is an East Coast game designer and storyteller. Working on projects to the Transformers RPG to flee mortals from MCDM, Gabe lives for a good story. CEO of Mythic Grove Productions and maybe a plant person.
---
Henry St Leger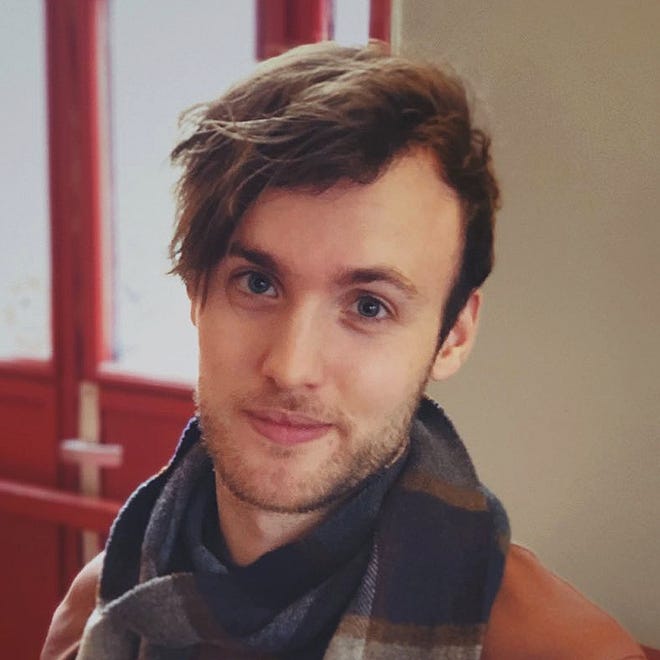 Henry St Leger is a freelance arts, games and entertainment critic with bylines for Edge, GamesRadar, and The Times. They're also a regular contributor for Dicebreaker, keeping its readers up to date on the next iteration of Dungeons & Dragons.
---
Isaac Vega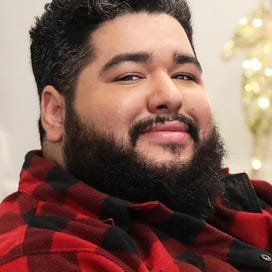 Isaac Vega has been designing board games for over 10 years. Over that period, he has sold over 500,000 copies of his games worldwide and won numerous industry awards for his work. His career has fostered a love and reverence for the tabletop industry, and he is excited to give back through Rose Gauntlet. Isaac knows the impact games can have on others and builds his creative worlds to reflect a diverse community and focuses on the underlying themes that tie us all together. He's excited to have the freedom to explore new entertainment mediums and discover new creative talent. He hopes to use Rose Gauntlet Entertainment to leave a lasting positive impact on the gaming community he loves and pay tribute to an industry that has given him so much.
---
Jay Dragon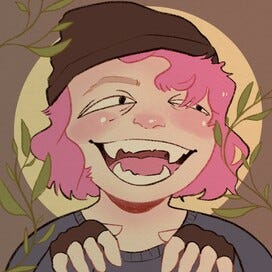 Jay Dragon is the editorial director at Possum Creek Games and creator behind Wanderhome, Sleepaway, and Yazeba's Bed & Breakfast. Jay likes to make games about gender, community, marginality, and the magic of the mundane. At Possum Creek, Jay has strived to change the cultural landscape of TTRPGs and prioritize games that really push the envelope for what is possible.
---
Jenna Beasley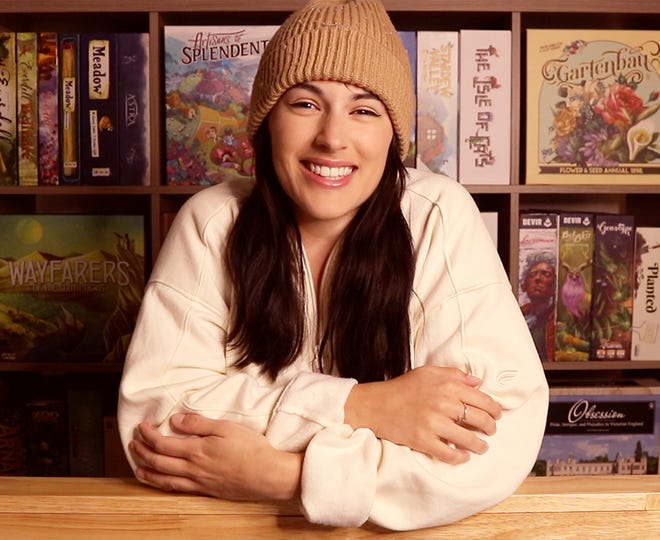 Jenna is the face behind the Youtube channel - The Board Game Garden. A welcoming & cozy space for all, from seasoned gamers to new gaming hobbyists! Lists, reviews, gaming vlogs, challenges, crowdfunding previews, and even live playthroughs, Jenna tries to have something for everyone. You can also find Jenna on Instagram @jennarosebeasley and The Board Game Garden Patreon!
---
Justin Bell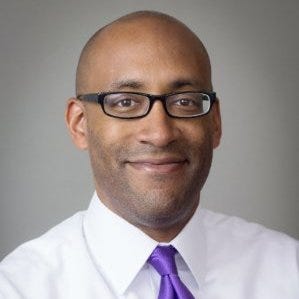 Justin Bell (he/him) is a contributor with Meeple Mountain, a premier tabletop media outlet founded in 2014 with writers in the US, Canada and the UK. Justin has published hundreds of articles, interviews, best-of lists, and convention roundups, including 140 reviews last year. He is based in Chicago.
---
Lindsey Rode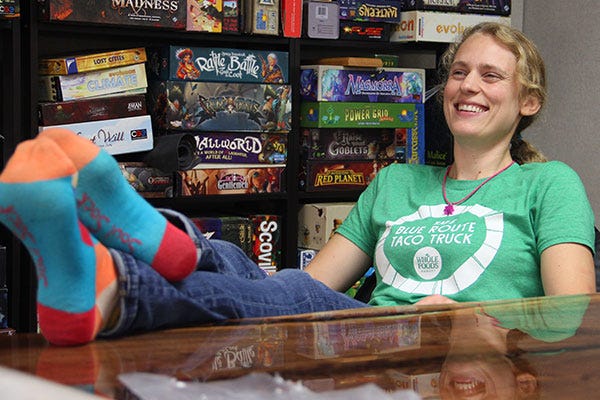 Ten years ago, Lindsey made the move from a successful culinary career to full time game designer. Since that time, she has written and designed for multiple popular board and role-playing games and has published two successful solo designs of her own. Lindsey has a deep passion for world building and storytelling and loves crafting the vibrant worlds of Rose Gauntlet. Being a little girl who sought out female heroes beyond princesses, she appreciates the power that diverse themes and characters can have on others. Through Rose Gauntlet she hopes to help gamers gain new perspectives and understanding through her stories and become inspired to tell their own.
---
Maddie Cullen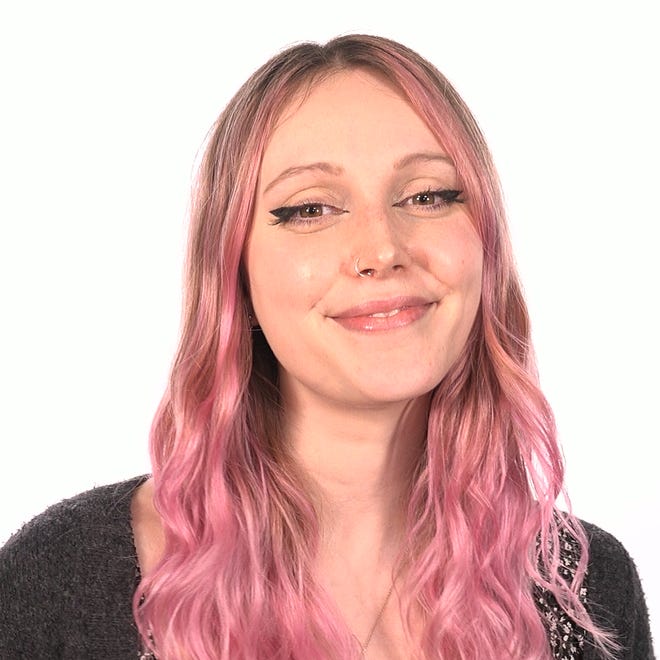 Maddie has spent most of her life writing and turned that passion for sharing words into video when she worked as producer at a creative agency. Until her colleagues got tired of the constant badgering to play board games or hear about her latest D&D session, so she joined Dicebreaker to find people who might be more interested.
---
Matt Jarvis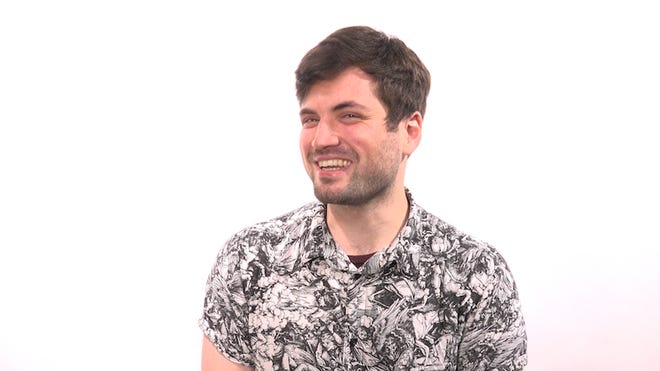 After starting his career writing about music, films and video games for various places, Matt spent many years as a technology, PC and video game journalist before writing about tabletop games as the editor of Tabletop Gaming magazine. He joined Dicebreaker as editor-in-chief in 2019, and has been trying to convince the rest of the team to play Diplomacy since.
---
Michael "Wheels" Whelan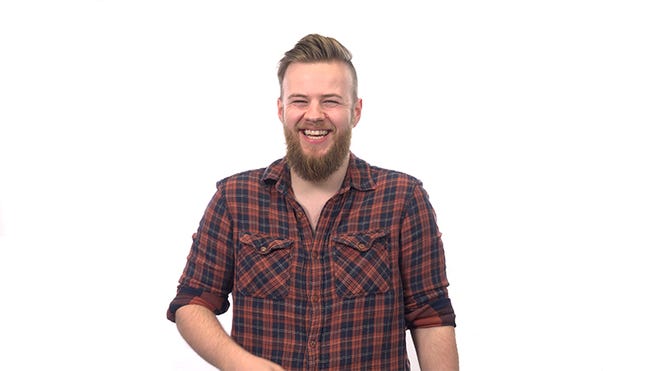 Michael "Wheels" Whelan started life in the video game industry working as a community manager and content producer on titles such as the Total War franchise and Sorcery! 4. He was able to integrate his lifelong enthusiasm for tabletop into his job by starting a new series of tabletop livestreams on Total War's marketing channels, before becoming the second talented member of Dicebreaker's video team in mid-2019.
---
Mik and Starla (Our Family Plays Games)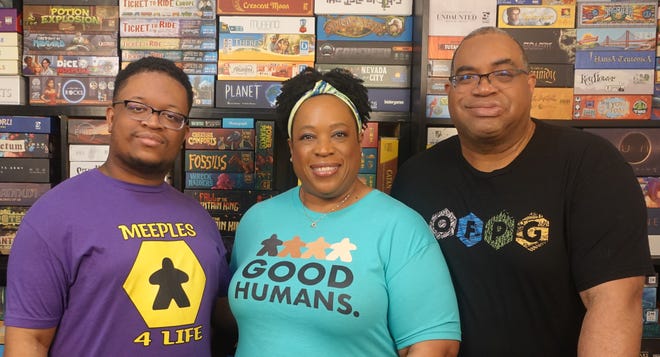 Our Family Plays Games, LLC is an African American family-owned business whose mission is to promote growth and awareness of the modern board game hobby. From day one, their goal has been to bring more BIPOC's and families into the board game hobby. They launched on social media in 2018, posting about the board games they played and events they attended. In January 2020, they started posting videos on YouTube and by June 2020 were featured on Good Morning America. Since then, they have been featured on several programs and in publications, such as - NBC News Online, Senet Magazine (UK), Ligadas.com (Brazil), a variety of YouTube programs, podcasts, and on local television in Omaha, NE. In January of 2022, they launched a second program on their channel, called OFPG Voices to highlight other underrepresented voices in the hobby. In addition,, they make special appearances at board game conventions all around the country and work with board game publishers from around the world.
---
Momatoes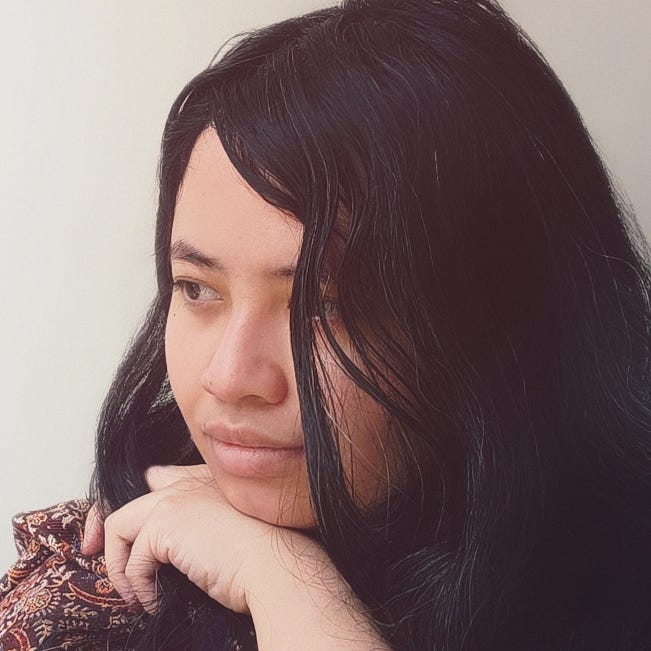 momatoes is a Manila-based Diana Jones emerging designer, tabletop game and visual artist from the explosive Southeast Asian RPG scene. Best known for her game ARC, her works run the gamut from apocalyptic tales to stories of hubris, magic, and capybaras.
---
Olivia Kennedy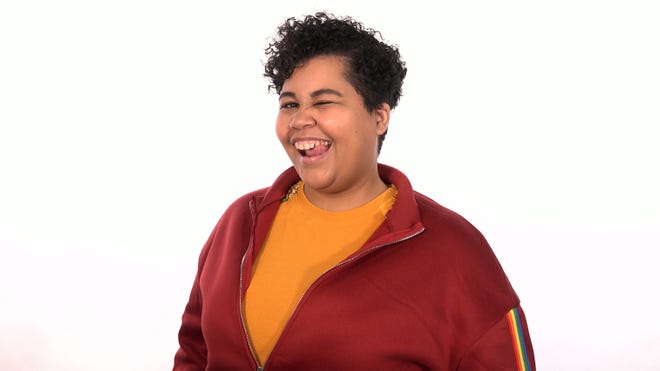 Since studying Creative Writing and English Literature at university, Olivia has produced written content and copywriting for a wide range of businesses. While working in digital marketing, she has also focused on creative endeavours such as streaming and videography. She spends her free time waiting for someone - anyone - to suggest playing a hidden role game.
---
Sen-Foong Lim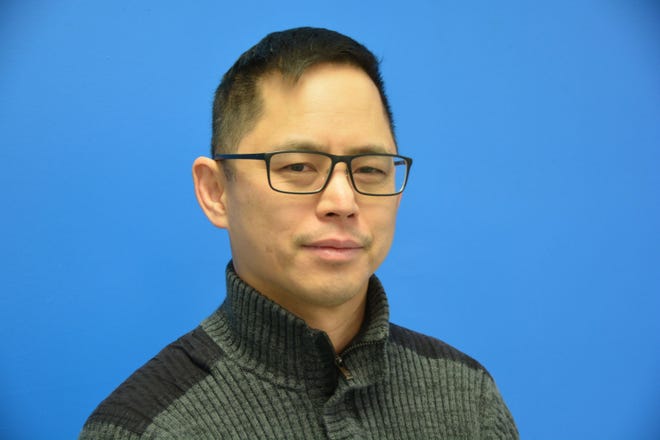 Sen is constantly dreaming, even when awake. He's passionate about helping others lose track of time through meaningful play. When he's not working on games, Sen is teaching psychology and Brazilian Jiu Jitsu. Discover more about Sen's game career at https://senfoonglim.carrd.com
---
Sharang Biswas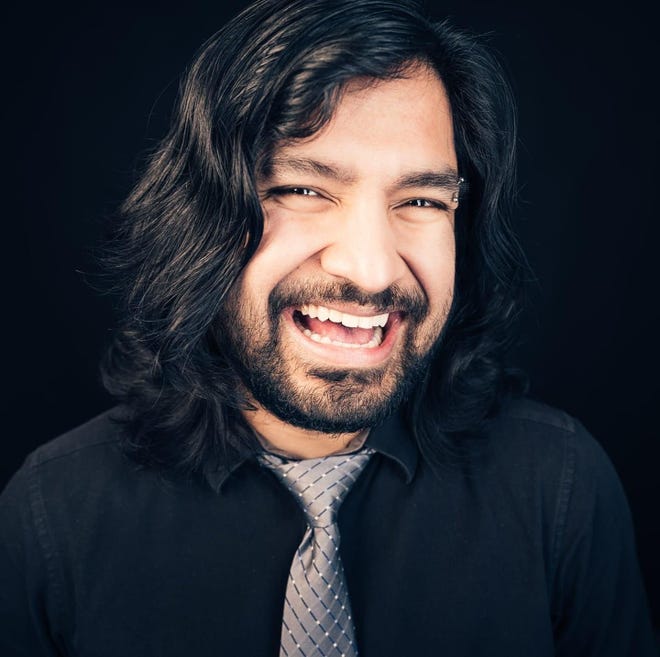 Sharang Biswas is an NYC-based game designer, artist, and writer. He has won two IGDN awards, three Ennie Awards, an IndieCade award, and a Golden Cobra award. He has showcased interactive works at institutions such as The Institute of Contemporary Art in Philadelphia, Pioneer Works in Brooklyn, and The Museum of the Moving Image in Queens. He has written for games such as Avatar: Legends, Spire: The City Must Fall, Moonlight on Roseville Beach, Jiangshi: Blood on the Banquet Hall, and Dungeons & Dragons Live. He has taught game design at a number of institutions including Dartmouth, the NYU Game Center, and Parsons: The New School for Design.
---
Tony Vasinda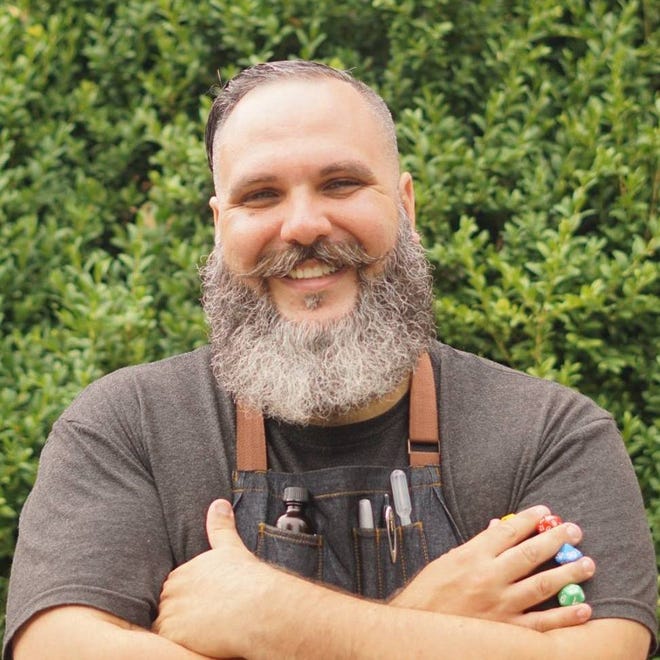 Tony Vasinda is the Chief Alchemist over at Plus One Exp. He lives in Philly. He has a long history of building community spaces & platforms in and out of the TTRPG Community. Plus One has a passion for helping indie RPGs get played through content creation and publication.
---
Vincent "PleasantKenobi" Chandler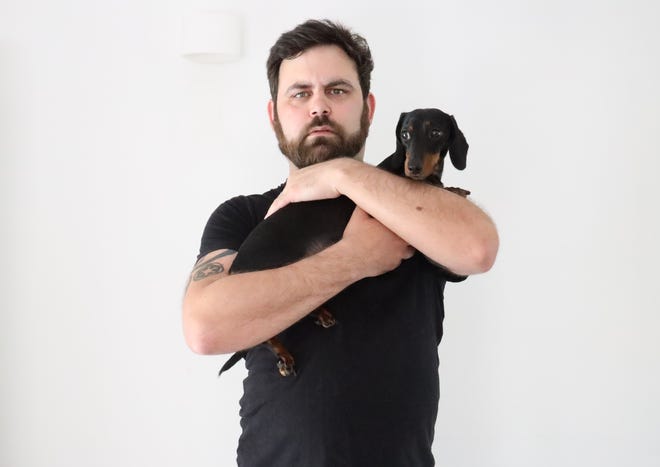 Vincent "PleasantKenobi" Chandler is a social media influencer and video content creator specialising in card games. The sarcastically self proclaimed "greatest beard in esports entertainment" - he respects and understands the need for table top gaming not to not simpyl chase the digital, but embrace the uniqueness of in person play. Whilst his main niche is Magic: The Gathering, Vince enjoys board games and table top wargames too.
---
Vincent Dutrait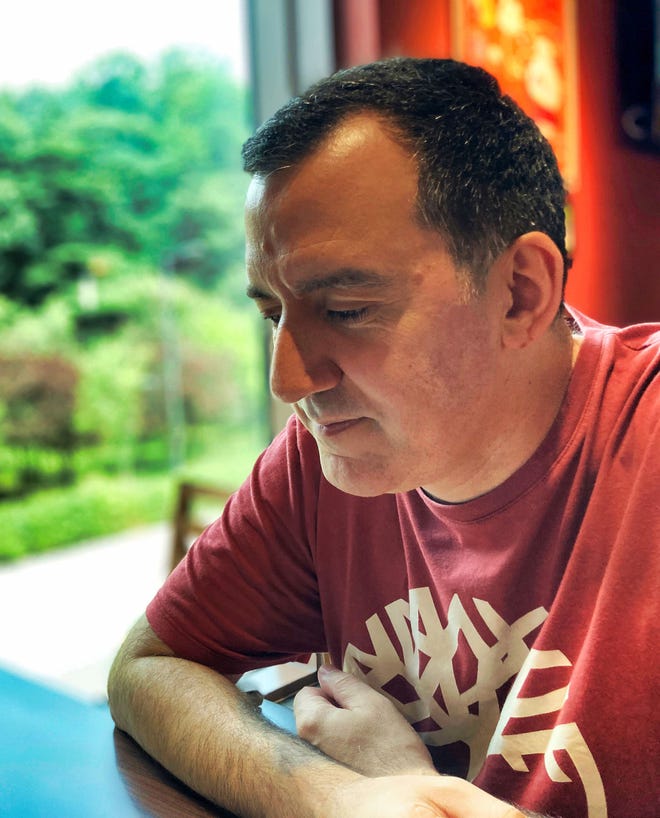 I have been creating artwork in the "traditional" way for more than 25 years. Hand-drawn and painted on paper. Proudly upholding the history and heritage of documented, lifelike conventional art. While at the same time developing modern sensitivities and approaches to pictorial storytelling. Transmitting and sharing are my watchwords.