New Cthulhu mythos RPG Against The Gods Themselves will span both time and several media formats
Wibbly wobbly, Cthulhu fhtagny.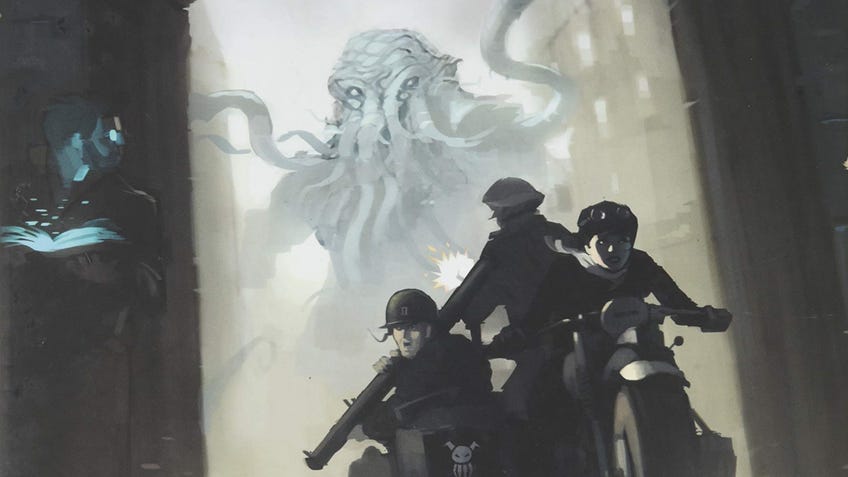 Fight a time-spanning war against cosmic horrors and cult leaders in a newly announced series of titles set in the same universe as miniatures RPG Achtung! Cthulhu.
As reported by Wargamer, publisher Modiphius is planning to unveil Against The Gods Themselves next sometime in May. Founder Chris Birch told the publication that the project will encompass an RPG, lines of miniatures, novels and others as it expands the original setting of Modiphius' 2012 Achtung! Chtulhu.
That broader scope will reportedly take the gameplay beyond just the 1940s and its focus on World War II and traditional Nazi enemies. How far back or forward chronologically Against The Gods Themselves will allow players to explore has not yet been detailed. "It's a vengeance story against the Old Gods, and it's going to be all the way through time," Birch told Wargamer.
This new project will reportedly prioritize a swift and easy transition from opening the box to playing the game, cutting as much preparation and onboarding fat as possible. Birch said players won't need to comb through dozens of pages of rules and explanations in order to learn how to play. He wants groups to be able to enjoy a session together, even if they only have one hour to spare.
Achtung! Cthulhu marked Modiphius' first project as a publisher and has been continually supported since its successful crowdfunding nearly a decade ago. Allied protagonists wage a secret war against an occult Nazi sect using the Cthulhu Mythos to fuel the Axis war effort. Through its lifetime, Achtung! Cthulhu's introductory roleplaying game - which used Call of Cthulhu and the Savage World system - gradually expanded into miniatures, card games, board games and novels.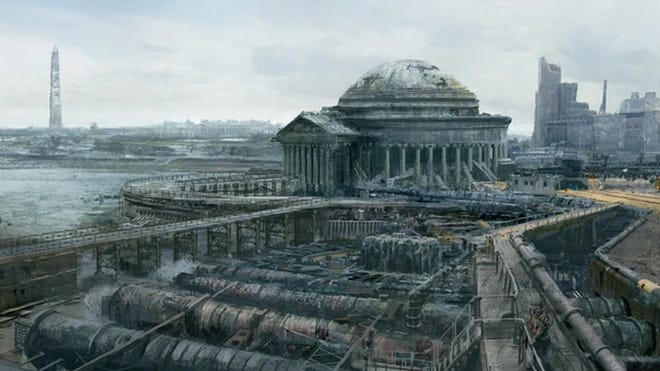 Against The Gods Themselves seems to be following that trend, according to Birch. It's not clear how many games - or their format - will be available at launch. The publisher plans to formally unveil the project next month and will likely provide more details at that time.
Modiphius has not been idle leading up to this new project. The publisher recently released the Fallout tabletop RPG as a separate game from its initial basis in the Wasteland Warfare miniatures game. It also announced an upcoming Skyrim board game and the sci-fi themed solo wargaming title Five Parsecs From Home.
Edit: The name of the publication that first reported the details in this article, Wargamer, has been corrected. We apologize for the error.