A Skyrim board game is on the way from makers of the Elder Scrolls miniatures game
See that mountain of cardboard? You can climb it.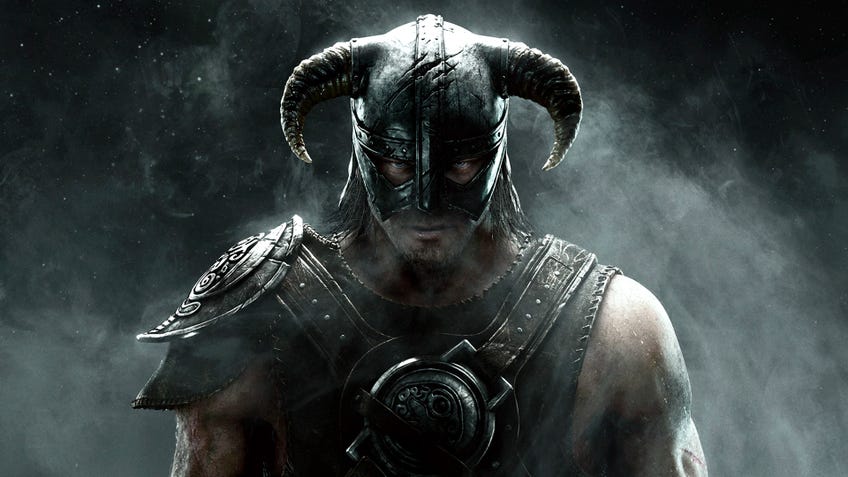 Skyrim, the immensely popular entry in the Elder Scrolls series of roleplaying video games, is being adapted into an upcoming board game.
As first reported by Polygon, the latest tabletop spin on the 2011 video game comes courtesy of Modiphius, which previously turned the open-world fantasy adventure into a skirmish-based miniatures game, The Elder Scrolls: Call to Arms. The publisher has also brought other hit video games, including Fallout and Dishonored, to the tabletop as roleplaying and miniatures games.
Details on the pithily-named The Elder Scrolls V: Skyrim The Board Game are currently scant, with its pre-launch crowdfunding page simply describing it as an "an epic board game of adventure across Skyrim for 1-4 players".
It is not clear whether the board game will use any of the existing figures or rules from Call to Arms' Skyrim-based sets, which have included a miniature representation of the player-controlled Dragonborn hero and potential ally factions such as the Stormcloaks and Imperial Legion, as well as Draugr, Deathlord and skeleton warrior foes. The miniatures game features options for narrative-driven play based around questlines, spanning competitive, cooperative and solo game modes, as well as an AI system for controlling non-player characters.
The Skyrim board game will be launched on crowdfunding platform Gamefound, marking Modiphius' first project on the fledgling Kickstarter rival. Founded last year, the website has previously hosted successful campaigns for ISS Vanguard and mobile spin-off Kingdom Rush: Elemental Uprising, with upcoming projects including a collector's edition of survival game Robinson Crusoe: Adventures on the Cursed Island, packing in a new expansion and miniatures, that's due to launch in March.
The Gamefound campaign for The Elder Scrolls V: Skyrim The Board Game is expected to launch in June, with a full release date yet to be detailed.