Here's everyone you'll be able to play as in Apex Legends: The Board Game - and how to get them (Sponsored)
The 13 Legends making their way from screen to table.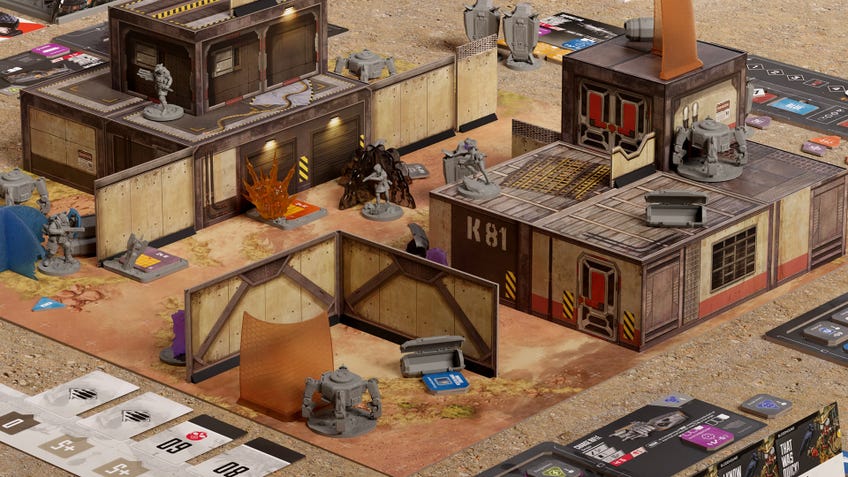 This article is sponsored by Apex Legends: The Board Game and Glass Cannon Unplugged. You can find out more and back Apex Legends: The Board Game on Kickstarter from May 17th.
Apex Legends: The Board Game is headed to Kickstarter next month, bringing the popular battle royale shooter video game to the tabletop - along with its roster of playable characters.
The Apex Legends board game will include 13 of the Legends seen in the video game, represented on the tabletop by miniatures and unique gameplay abilities. Dicebreaker can exclusively reveal the full roster and how to get your hands on them.
Time-bending skirmisher Wraith, recon tracker Bloodhound, artillery-equipped assault Legend Bangalore and damage-blocking support Gibraltar were revealed in February as part of Apex Legends: The Board Game's initial announcement. The four characters will be included in the game's core set offered via its Kickstarter campaign.
A further eight characters will be added to the roster via dedicated Legend packs and expansion modules, spanning Apex Legends' five core classes: assault, skirmisher, recon, support and controller.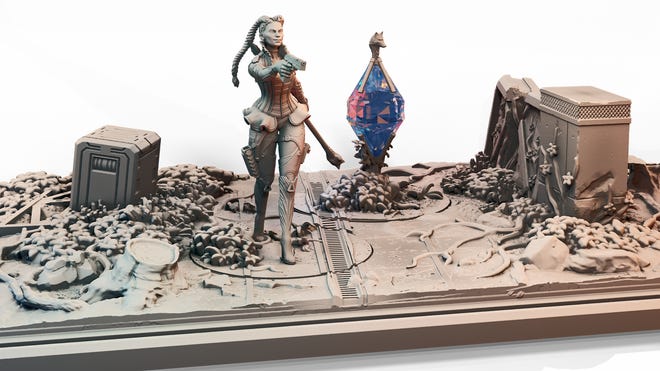 Healing support Lifeline, grappling skirmisher Pathfinder, poison gas-unleashing controller Caustic, cloaking skirmisher Mirage, fast-moving skirmisher Octane, recon hacker Crypto, stealthy assault Revenant and electrified controller Wattson will bring the board game's roster up to a dozen Legends.
A 13th Legend, the loot-grabbing support Loba, will be offered as a free Legend Pack only available via Apex Legends: The Board Game's Kickstarter campaign, as well as by publisher Glass Cannon Unplugged at conventions. The Loba expansion will include a Kickstarter-exclusive sculpt for the character, along with a separate miniature for her Black Market Boutique power - a portable teleporter that zaps loots straight to the Legend.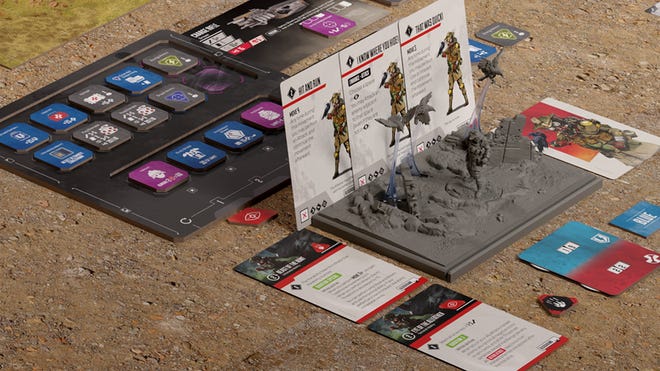 The Legend packs and expansion modules will include everything needed to play as each Legend - such as cards, tokens and figures - and use their unique abilities in the board game, as well as allowing increasing the game's maximum player count to six people.
Like the video game's 60-player matches, Apex Legends: The Board Game places players in teams of two or three Legends. During each roughly hour-long session, the squads will drop into a map and battle to be the last team left.
The board game's maps will be three-dimensional arenas based on the environments in the video game. Five battle royale maps have been released for Apex Legends to date, with three typically available during each of its rotating seasons. A further six maps play host to the game's more up-close-and-personal Arena mode.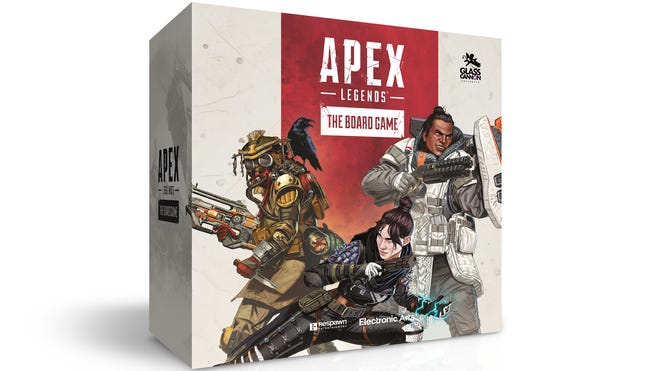 Glass Cannon said it had developed the board game's "inspired new way to recreate the hero shooter experience at the game table" over the last two years, taking inspiration from video game developer Respawn Entertainment.
The board game uses a new gameplay system described as "authentically captur[ing] the voice and imagination of Apex Legends" in a highly replayable and innovative combat system. The system will support multiple game modes; Glass Cannon said it has been created with "tournament and organised play in mind", with a "long roadmap" ahead for future support.
Players will need to adapt their strategies and swap between playstyles on the fly, looking to outmanoeuvre and outshoot their opponents while using a limited supply of resources and their Legends' unique abilities. Glass Cannon said that the board game would be easy to learn for newcomers, while "providing tactical depth rarely made available in the world of board games" as expected by Apex Legends fans and dedicated tabletop gamers.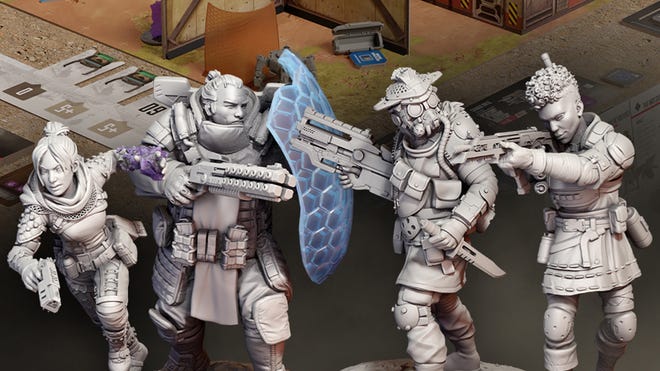 Glass Cannon Unplugged is no stranger to adapting video games for the tabletop. The studio, formed by Jakub Wiśniewski, the creator of This War of Mine: The Board Game - based on the moving video game - and industry veteran Michał Ozon, previously adapted brutal strategy PC game Frostpunk for the tabletop as its debut release last year. Among its other upcoming adaptations of video games is a board game based on open-world zombie survival game Dying Light.
Apex Legends: The Board Game will launch its Kickstarter campaign on May 17th.