Xia: Legends of a Drift System creator's long-awaited fantasy RPG board game Arydia finally gets a Kickstarter
Begin your journey along The Paths We Dare Tread this summer.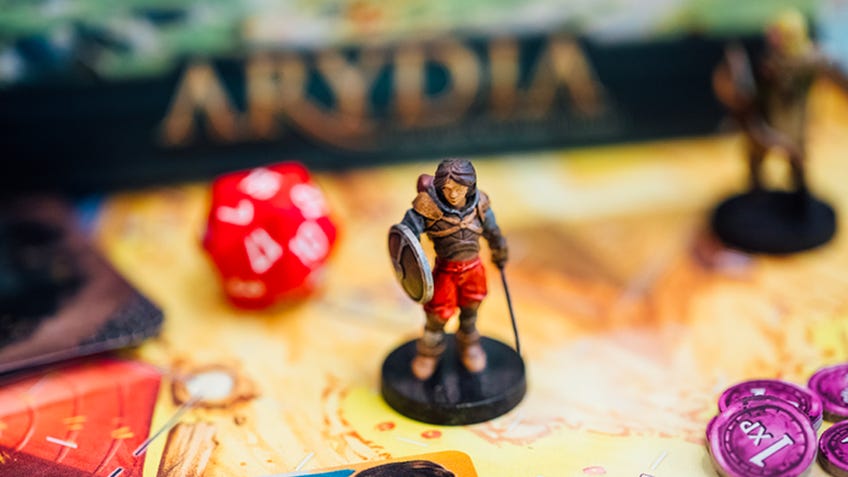 After almost eight years in development, Xia: Legends of a Drift System designer Cody Miller's ambitious 'green legacy game' Arydia: The Paths We Dare Tread is coming to Kickstarter.
Arydia was first revealed in 2017, when Miller revealed that the fantasy RPG board game had been in the works for four years at the time and was nearing "final development". A Kickstarter campaign was initially announced for 2018, before falling off the radar for several years and eventually resurfacing for this summer.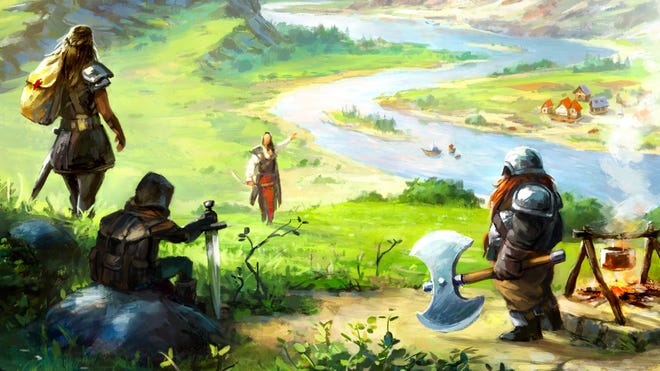 Miller describes the upcoming board game as a "green legacy game", offering a similar level of discovery, progression and evolution as legacy games such as Pandemic Legacy and Gloomhaven, but without the need to permanently modify or discard components, allowing the entire game to be reset and played again.
Arydia sees up to four players exploring a fantasy world as a number of characters, who appear to expand beyond the combat-focused warriors and magic-users of a typical RPG party. Among the possible playable characters mentioned by Miller are a "disgruntled shop owner" and "a poorly-dressed bandit leader", with the game offering players the ability to create their own narratives through the game's roleplaying elements as they develop their character's skills and story over multiple connected sessions.
The open world offers various locations for players to explore, all of which are promised to feature unique text and artwork - with no elements of randomised or remixed aspects - and a litany of non-player characters and monsters to encounter. Players can discover treasure during their travels, upgrading their weapons and equipment, and unlocking new skills and abilities to use.
Combat is resolved using a combination of cards and dice. Miller described the system as "tactical", with players needing to combine their skills to overcome their opponents. The game will include the ability for a lone adventurer to play in single-player, although details of the solo mode are still yet to be revealed.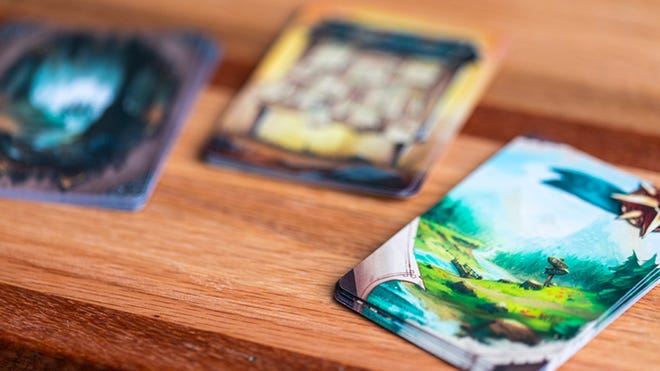 As with other legacy games, the world will react to players' actions and decisions, with locations and characters changing based on the group's adventures. The dynamic world is handled by an index system said to be straightforward but deep in its implementation, ensuring that sessions aren't extended by a lengthy setup.
Arydia will be published by Far Off Games, the publisher founded by Miller and responsible for the designer's acclaimed 2014 sci-fi sandbox adventure game Xia: Legends of a Drift System.
Arydia: The Paths We Dare Tread will launch on Kickstarter on August 3rd. Details of pricing and a release date are yet to be announced.