Brass: Birmingham digital version slated for early 2021
Possible Lancashire app teased.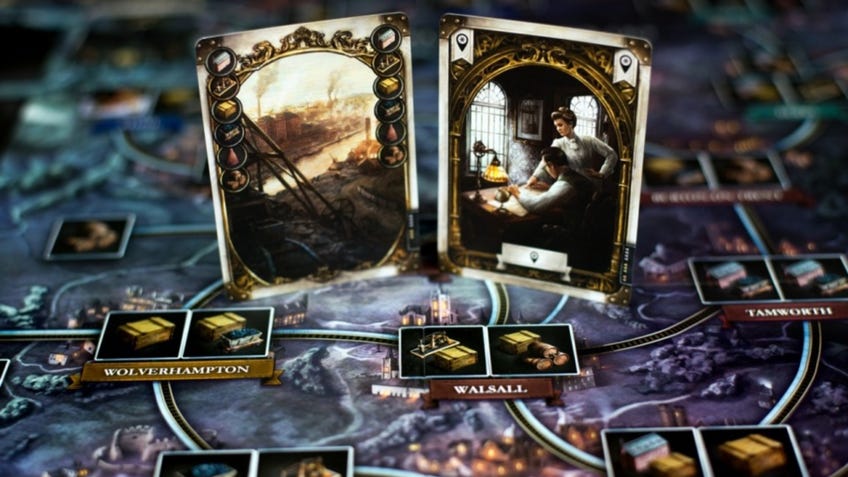 Industrial revolution board game Brass: Birmingham is getting a digital version on mobile next year, with an app for the updated edition of the original Brass, Lancashire, possibly to follow.
The upcoming app was revealed by the director of Roxley - which publishes the Brass series - Gavan Brown, in a forum discussion on BoardGameGeek. Asked whether there would ever be a digital board game version of Brass: Birmingham, after the original Brass was adapted into an app in 2015, Brown confirmed that an app was indeed in the works.
According to Brown, the digital version of Brass: Birmingham is being produced by the same team that worked on the Brass app - Phalanx - and is set to be released in early 2021. The app will initially launch on mobile devices, but Brown expressed the desire to release the digital version on PC as well.
Brass: Birmingham is a sequel to Brass: Lancashire, originally published as Brass before being retitled for its updated 2018 re-release, in which players compete to develop the greatest industrial network the English Midlands has ever seen. Set during the height of Britain's industrial revolution, the board game sees players constructing factories and other parts of their entrepreneurial empire whilst plying their wares and acquiring new funds to keep their businesses afloat.
A single round contains six separate steps, during which players must decide how they will grow their businesses, where to connect their factories to on the canal and rail network, make a profit from their goods, and collect loans to finance their endeavours. Finally, players can scout to discover new locations and resources with which to expand their businesses - an action new to Brass: Birmingham.
Whichever player successfully collects the most victory points by selling products, claiming industrial tiles and building their rail and canal network claims victory.
Gavan Brown was a co-designer for Brass: Birmingham, alongside Martin Wallace - creator of the original Brass: Lancashire and train game Railways of the World - and Matt Tolman, co-creator of deckbuilding board game Super Motherload.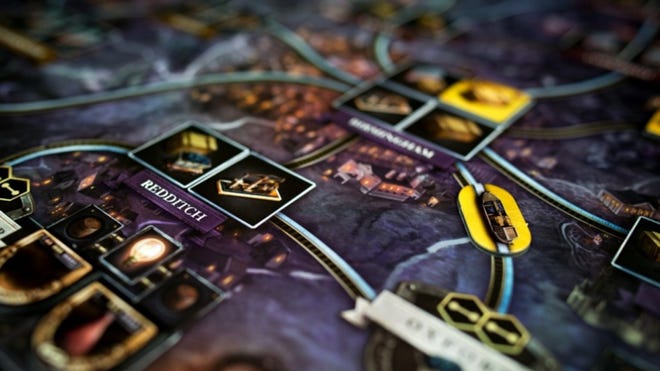 Other than publishing the Brass series of board games, Roxley is known for releasing beginner game Santorini and the upcoming sequel to scientist racing game Steampunk Rally, Steampunk Rally Fusion.
Asked whether fans could expect Lancashire to get the same digital treatment as Birmingham in the future, Brown replied, "We are discussing this, but no concrete plans yet. It would also happen post Birmingham launch if it does actually happen."
Dicebreaker has reached out to Roxley for further information.