Brass: Birmingham digital edition rolls off the production line to mixed reviews
Smelt on your screen.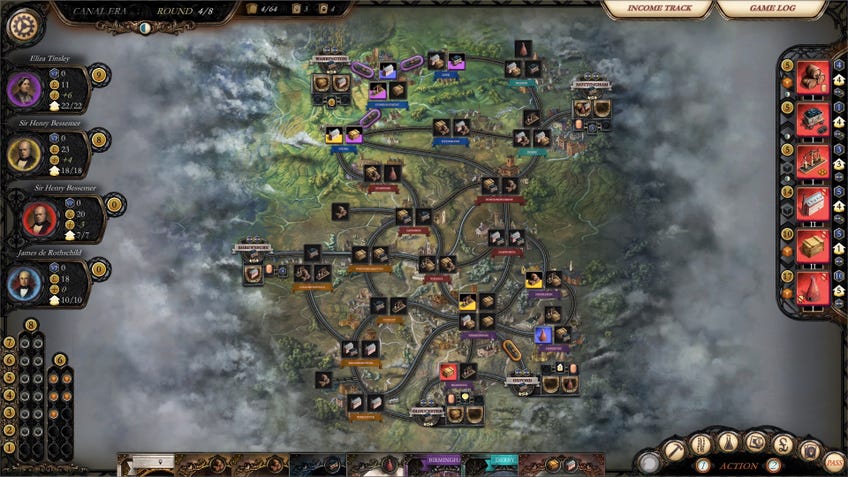 Outproduce your rivals and become an 18th century success in the newly released digital edition of Brass: Birmingham, which has released to mixed reviews.
Released on the Steam store for PC earlier this week, the digital board game version of Brass: Birmingham sees players becoming competing factory-owners during the British industrial revolution. As ambitious entrepreneurs, players will be looking to establish themselves as successful industrialists by gathering resources, managing their existing factories and constructing new ones.
Similar to the tabletop original, players in the digital edition of Brass: Birmingham will take turns to play cards from their hand to perform various actions - such as building new coal mines, ironworks, potteries, breweries and cotton mills to further increase their production output and earn more profits. As players invest more into their businesses, they'll be able to unlock technologies and open up new opportunities to muscle in on even more profitable industries. Whichever player acquires the most wealth by the end of both the canal age and rail age of industry, will be the winner of the video game version of Brass: Birmingham.
However, since its release on the Steam store, the digital edition of Brass: Birmingham has earned a mixed reception, with some reviews praising the game's "smart UI" and hailing it as being a "great implementation" of the tabletop original, whilst others have criticised the title for having "a lot of bugs" and even being "currently unplayable" for new players thanks to the fact that its tutorial is apparently broken. Brass: Birmingham is currently in early access - meaning that the game is still in the midst of being developed - which may be the reason behind the technical issues highlighted by reviewers.
The digital version of Brass: Birmingham was developed by Cublo and published by Phalanx, the two companies responsible for the digital adaptation of Brass: Lancashire.
Brass: Birmingham, the tabletop original, was co-created by Gavan Brown and Matt Tolman - who have previously worked together on the sci-fi deckbuilding game Super Motherload - as well as Martin Wallace, the designer behind Brass: Lancashire and Railways of the World.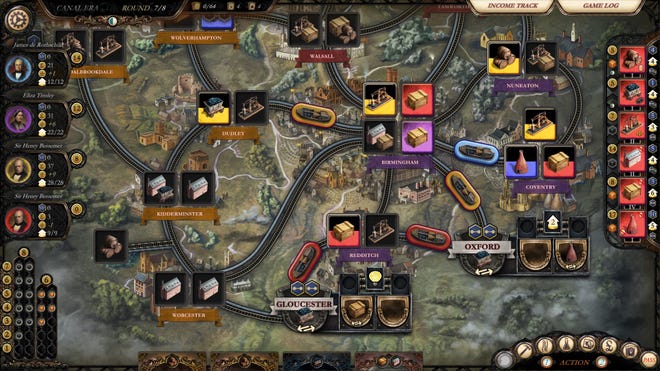 The studio responsible for releasing Brass: Birmingham is Roxley, a company that's otherwise best known for releasing board games such as Santorini - an abstract game that sees two-players competing to build the tallest temple first - and Steampunk Rally.
Brass: Birmingham digital edition is currently available for £9.91, 20% off it's usual price due to the Steam summer sale.