Breakdancing Meeples is a dexterity game dance-off that has you literally throwing shapes
Step Up 2 the Scoresheets.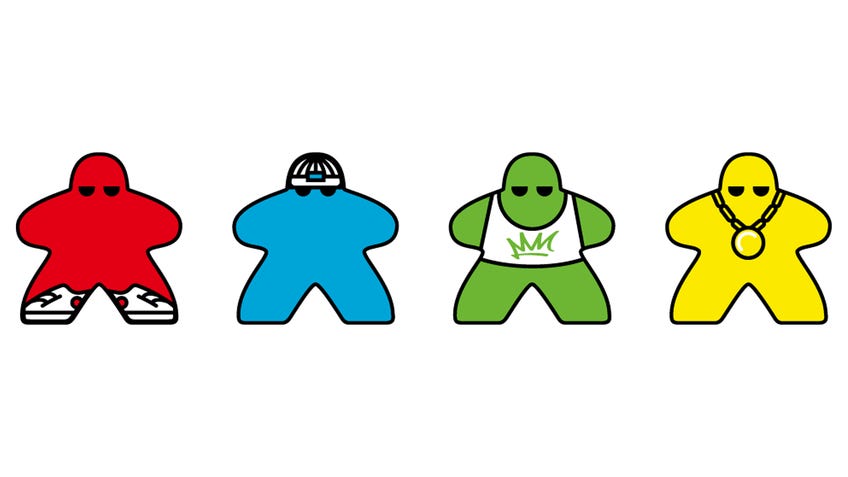 Get ready to get down in upcoming board game Breakdancing Meeples, where players are challenged to perform as many killer dance moves as possible using the iconic gaming pieces.
A dexterity game for two to four players, Breakdancing Meeples sees players competing to win the world championship trophy by pulling off the most crowd-pleasing dance show. Taking place over four rounds - each lasting just a single minute - Breakdancing Meeples has players simultaneously rolling their set of six meeples in order to perform as many dance moves as they can. In other words, you're literally throwing shapes to throw shapes.
These dance moves are illustrated on a deck of cards that are gradually dealt out over each of the four rounds. Players start the game with two different cards that indicate how their meeples must land in order to score points. For example, the House Party dance move shows that two meeples must be on their side, one must be upside-down at an angle and another must be standing up.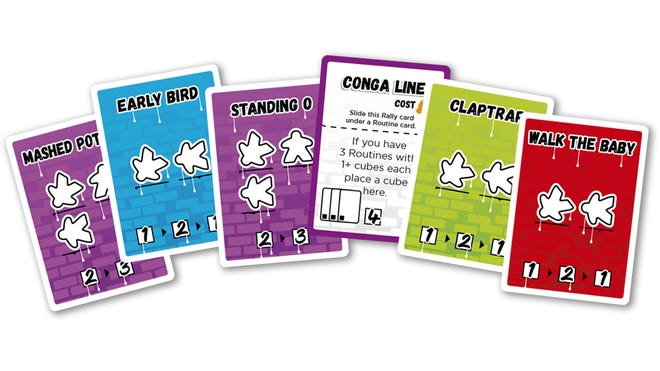 After every round, players are given another card to use, with each dance move performed scoring the player a different amount of points. Scores can be recorded using a free companion app that will be released alongside Breakdancing Meeples - the app also features a timer for each round and an optional music track.
Whichever player scores the most points with their moves after four rounds wins the game and gets to go home with the world championship trophy.
Breakdancing Meeples is the second board game from designer Ben Moy, having previously helped to co-create tile-laying capture the flag game Sabotile: Isles of Hexoté in 2016. It's published by Atlas Games, the studio best known for macabre card game Gloom.
Breakdancing Meeples is out now, with an RRP of $20 (£15).