Catan digital releasing on Playstation and Xbox consoles next month
Sheep on the Series X.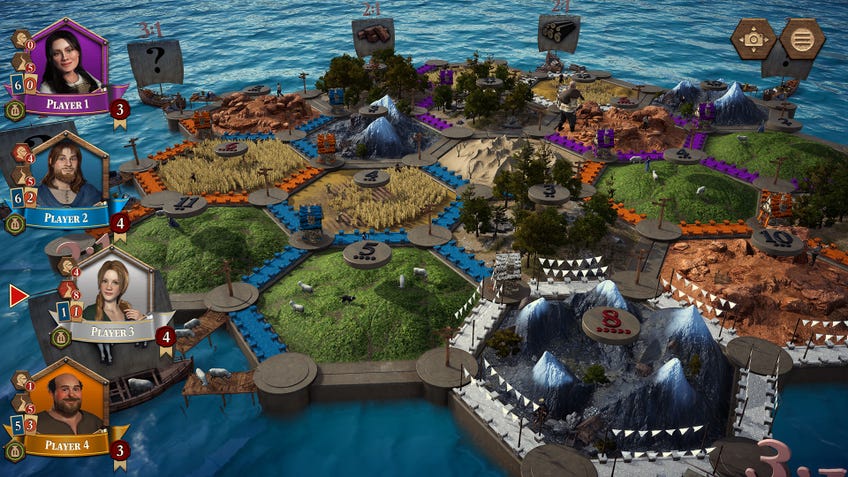 The digital version of Catan is set to be released on both Playstation and Xbox consoles next month.
Catan – Console Edition, the video game version of Catan, is set to be released on Playstation 4, Playstation 5, Xbox One, Xbox Series S and Xbox Series X at the end of February. Both a standard and deluxe edition of the digital board game are planned, with the deluxe version featuring five board layouts taken directly from real-life playthroughs of Catan from the Catan World Championships competition.
In Catan – Console Edition, players can compete with one another – both locally and online – to be the first to gather 15 victory points. With access to a single console, players will be able to play against one another in the same room and track their individual resources using an official Catan app. Otherwise, players can play against each other online, including players using different consoles – thanks to the title's crossplay feature.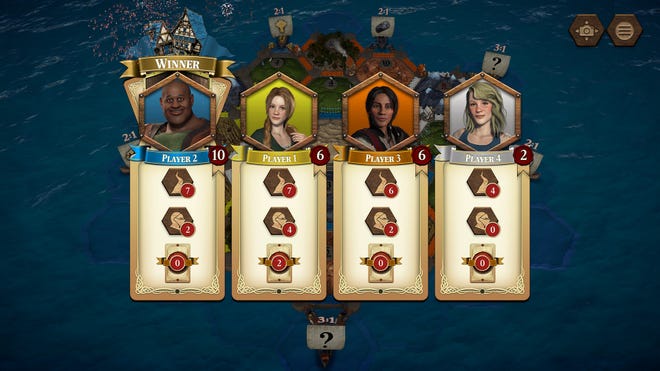 Besides the multiplayer aspect of the game, Catan – Console Edition also contains a solo game mode wherein players can compete against one or more AI opponents. The AI opponents' behaviours will alter depending on what their priorities are and how the human player/s approach the game. Whilst some AI opponents will prioritise trading, others will be less willing to cooperate with their rivals. Regardless of whether players challenge human or AI opponents, they'll be able to witness the digital world of Catan play out on the board via the digital graphics and animations.
Catan - Console Edition was developed by Nomad Games, the studio responsible for developing digital versions of board games such as fantasy board games Talisman and Mystic Vale, and is set to be published by Dovetail Games: the company behind several simulation video games such as Train Simulator and Bassmaster Fishing 2022.
Lolies highlights some of the best digital board games out there.
Originally released as Settlers of Catan, Catan is a board game for three to four players that takes place on a fictional island that is being colonised by the players. As leaders of their respective civilisations, players will need to gather the resources they need to construct new settlements, cities and roads. Depending on where their settlements are placed on the board, players can receive resources when certain numbers are rolled on the game's die. Whatever resources players can't acquire via the dice, they can attempt to gain via trade – either with the board or with the other players. Constructing buildings and roads will gain players victory points, as do development cards and holding key records.
Catan – Console Edition is set to be released on February 28th, with the retail price for the standard edition being £17 ($20) on the Xbox consoles, whilst the version for Playstation consoles will be priced at £16 ($19). The deluxe version of Catan – Console Edition will be released at £20 ($20). Those who pre-order the upcoming game will be able to play an early-access version of Catan – Console Edition on February 23rd.