Clank! legacy board game is getting a sequel featuring PvP gameplay
Return to Acquisitions Incorporated.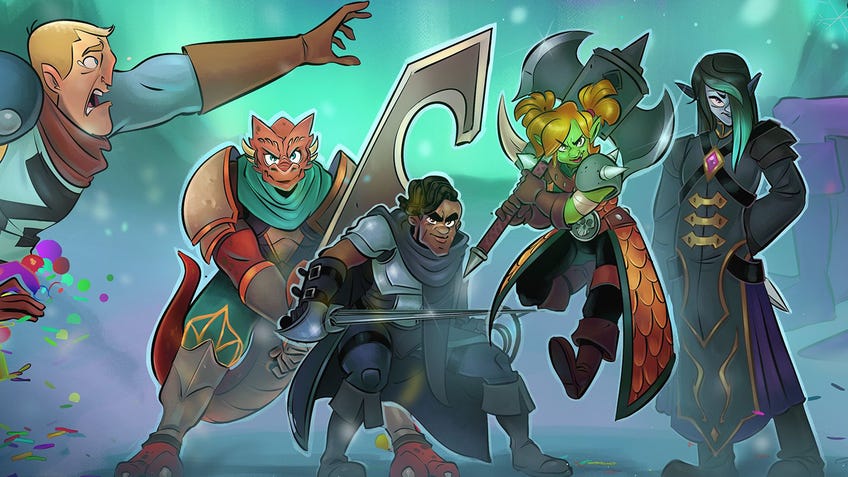 The Clank! Legacy board game series is getting a new entry that will introduce player-versus-player gameplay for the first time.
Announced via a press release from Dire Wolf – the publisher responsible for releasing the series – Clank! Legacy 2: Acquisitions Incorporated – Darkest Magic is an upcoming board game taking place in the Penny Arcade universe: a series of webcomics themed around pop culture and video games.
The new title will have players once again getting their hands dirty in the name of corporate advancement within a fantasy world. As part of the Acquisitions Incorporated company, players will be venturing into various dangerous dungeons and other locations in search of adventure and treasure. However, whereas the first Clank! Legacy was purely a co-op board game, Darkest Magic will enable players to turn against their colleagues to further their own advancement in the company.
A trailer for Clank! Legacy 2: Acquisitions Incorporated – Darkest Magic.
Featuring a campaign that will take place over the course of 12 separate sessions, Darkest Magic will see players gradually develop their characters and fill out their personal journal. As a team of adventurers, players in Darkest Magic can choose to work together with their fellow explorers or can betray them for the sake of their own selfish gains.
Besides publishing Clank! Legacy 2: Acquisitions Incorporated – Darkest Magic and the original Clank! Legacy: Acquisitions Incorporated, Dire Wolf is also responsible for publishing the original Clank! - a deckbuilding board game about breaking into a dungeon to steal from an angry dragon – as well as its sci-fi spin-off Clank! In Space. Dire Wolf has developed and released digital board game versions of tabletop titles such as Root, Munchkin and Sagrada.
The original Clank! Legacy: Acquistions Incorporated is a legacy board game released in 2019. As members of an adventuring organisation, players work together to explore a fantasy world through a campaign taking place over more than 10 sessions. In search of treasure, the players will venture into places populated by dangerous creatures – such as vampires and dragons – being sure not to draw their wrath by making too much noise.
Meehan and Wheels play the original Clank!.
Performing actions in Acquistions Incorporated requires players to use cards from their deck, allowing them to move, fight monsters and nab treasures. On their turn, players must use all the cards from their hand: even those with negative effects. Playing clank! cards will catch the attention of monsters, increasing the possibility of them being attacked. Players can improve their decks by gaining more cards during each session, allowing them to perform a wider variety of actions and develop their characters.
A Kickstarter campaign for Clank! Legacy 2: Acquisitions Incorporated – Darkest Magic is set to launch May 2nd, with pledge amounts yet to be confirmed.