Play Codenames online with official free-to-play digital version
Spyware.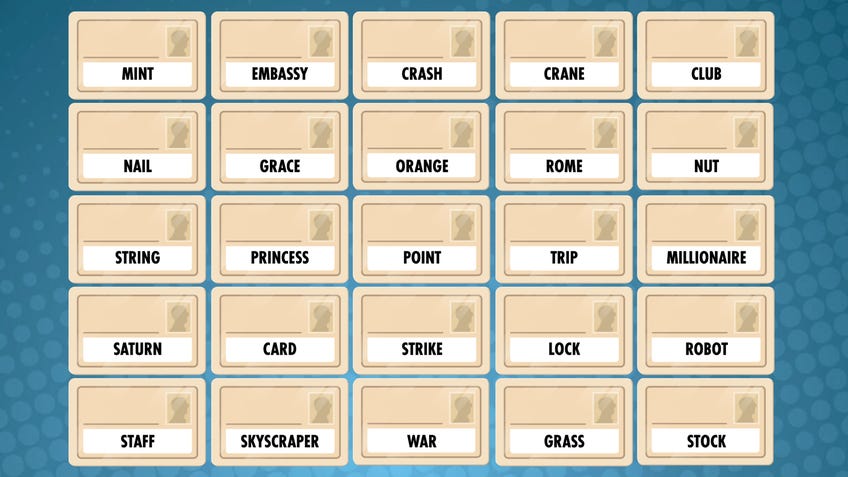 Connect with distant friends and contact secret agents in the field with Codenames Online, an official free-to-play digital board game version of the popular word game.
Available to play in a web browser, Codenames Online enables players to create virtual rooms to start their own digital match. By creating a room and sharing the URL, players can host a session and play a game with anyone they like regardless of their location - especially useful considering current social distancing measures in the wake of the COVID-19 pandemic.
The original Codenames is a party board game that sees two to eight players splitting into teams and attempting to communicate with their allies using clues.
Each game begins with a five-by-five grid of word cards being placed in front of all the players, before one player from each team is chosen to be the clue-giver. Whilst the clue-giver can see which of the cards corresponds to their secret agents, their teammates cannot - meaning careful hints are required to help them choose the right cards.
Each clue-giver take turns to provide a one-word clue and the number of cards they feel it relates to. Using this clue, the other players on the team must pick which word cards from the grid they think the clue-giver is hinting at. For example, if the clue-giver were to give the clue "flour, two", the players might choose the two cards with "bread" and "mill" written on them.
Should the players choose a card that doesn't correspond to one of their secret agents, that team's turn instantly ends. Any cards corresponding to enemy agents result in the opposing team scoring. If the hidden assassin card is chosen, the active team immediately loses the game. The winning team is whichever side successfully locates all their secret agents first.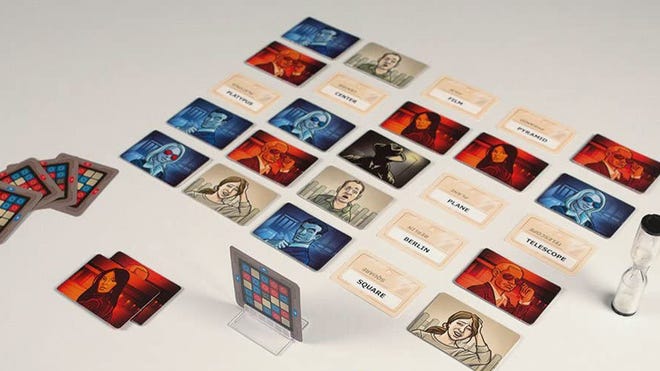 The designer of Codenames is Vlaada Chvátil, who also created games including deckbuilding game Mage Knight, epic card game Through the Ages: A New Story of Civilisation and chaotic co-op board game Space Alert.
Czech Games Edition is the publisher behind Codenames and is also known for releasing games such as Alchemists and Tzolk'in: The Mayan Calendar. The publisher is responsible for the official online version of Codenames, as well as digital versions of its games such as Through the Ages and Galaxy Trucker. A companion app for Codenames was previously released, allowing for random setups, and an official mobile app is said to be in development.
You can play Codenames Online for yourself by visiting the website and creating a room.