Call of Cthulhu meets Pirates of the Caribbean in tabletop RPG Cursed Captains of Cthulhu
From The Spy Game creators.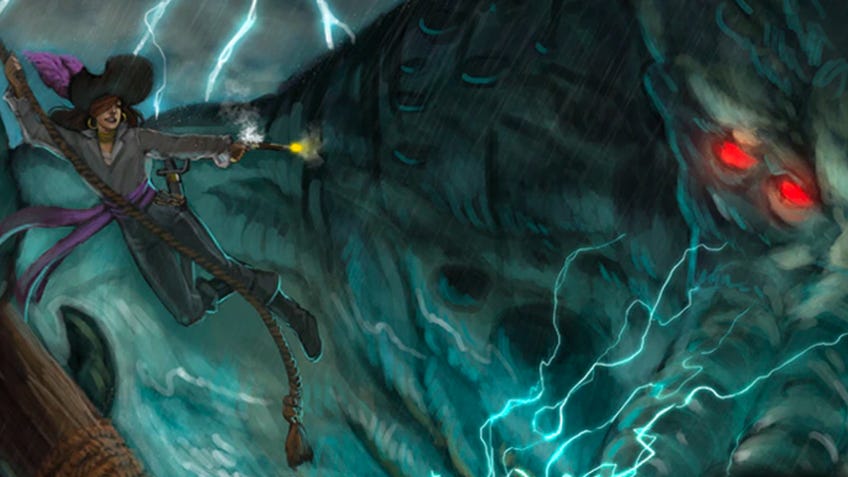 Sail the seven seas during the Golden Age of Piracy and try to survive the cosmic horrors lurking below their waves in upcoming tabletop RPG Cursed Captains of Cthulhu.
As its name suggests, Cursed Captains of Cthulhu is billed as a blend of Pirates of the Caribbean-esque swashbuckling and the Lovecraftian horror of roleplaying games such as Call of Cthulhu. Players become a ship's crew as they travel the waves, dealing with eldritch horrors and the threat of European colonisers alike.
Players can choose to play the RPG solely as a pirate adventure free of its more supernatural aspects, or delve deeper into the game's horror elements, such as cultists, conspiracies and the pantheon of Old Ones. As well as including inspirations from the Cthulhu Mythos, Cursed Captains of Cthulhu will feature new creations original to the setting.
The RPG features a new gameplay system built around 4d6 rolls that's said to be designed for ease of play. Players can create their character from a number of classes, with the option to draw from famous pirates and crew their ship with occultists, buccaneers, sailors and more. Characters are equipped with weapons, tools and equipment that can help modify their rolls, increasing the possibility of success.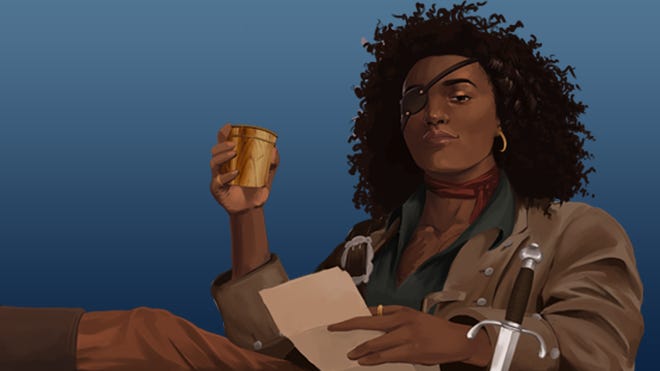 Cursed Captains of Cthulhu is the second release from indie roleplaying studio Black Cats Gaming, which released Spycraft spiritual successor The Spy Game earlier this year after a successful Kickstarter campaign in 2019. Black Cats co-founders and The Spy Game developers James Barry and Sam Webb, who previously worked on the Fallout tabletop RPG, are responsible for designing Cursed Captains' gameplay and setting.
Cursed Pirates of Cthulhu will launch on Kickstarter on June 29th, with a release date to be announced. The crowdfunding campaign will include the standalone RPG's core rulebook.