Darkest Dungeon, the video game about the horrors of adventuring, is getting a board game
From Solomon Kane and Time of Legends: Joan of Arc maker Mythic.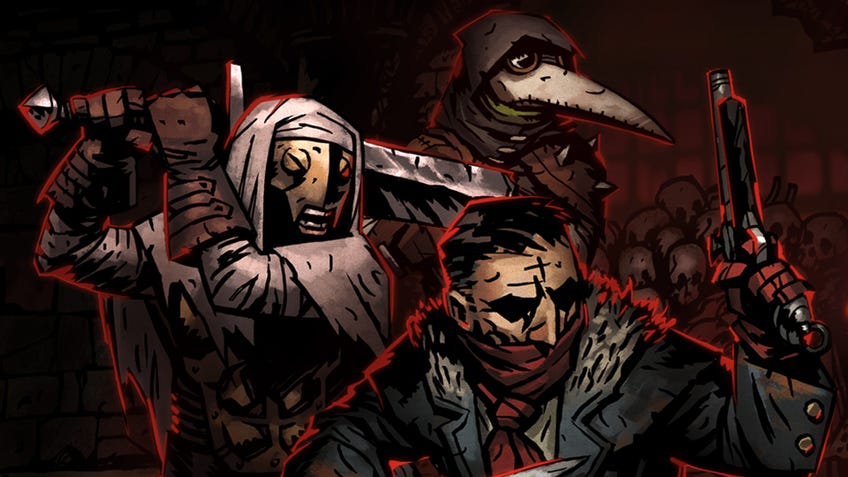 Venture through shadowy pathways in search of fortune in the upcoming board game adaptation of hit indie video game Darkest Dungeon.
The video game board game was announced by Mythic Games co-owner and managing director Léo Vesperini during a Dice Tower video stream .
Discussing Mythic's next project, Vesperini revealed that the studio would be launching a Kickstarter campaign for a licensed adaptation of Darkest Dungeon "at the end of the year, probably fall".
The publisher has previously crowdfunded games including this year's Viking adventure game HEL: The Last Saga, Solomon Kane - based on the stories by Conan writer Robert E. Howard - Time of Legends: Joan of Arc and Greek-inspired miniatures board game Mythic Battles: Pantheon.
A single-player turn-based RPG first released in 2015, Darkest Dungeon presents a gothic fantasy world in which a group of adventurers controlled by the player explores various dangerous locations in search of wealth.
With the option to hire characters in different classes, from grave robbers to plague doctors, the player must select their party members carefully. Aside from the multitudes of vicious beasts and rivals encountered during each excursion, the player's party of adventurers must also contend with battling terrifying supernatural monsters.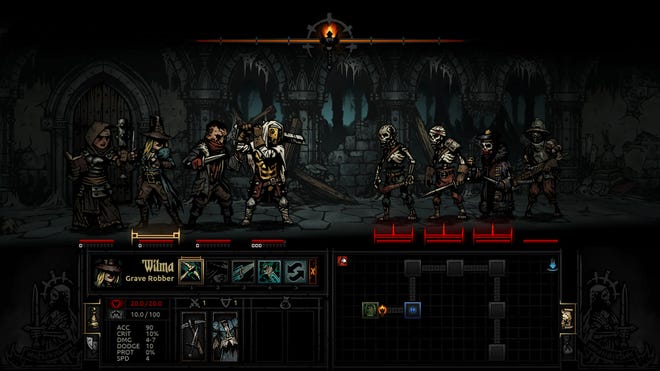 The doom-and-gloom tone translates into various effects that can cause characters to behave in ways beyond the player's control. For example, the fear condition can force a character to move further back in the fighting line, while other effects can cause characters to actively jump into harm's way, such as the masochistic trait, or have them take all the discovered treasure for themselves.
The further the player's party ventures into a dungeon, the greater the rewards will be. However, each enemy encountered means risking another opportunity for characters to acquire new effects or even die, with any character deaths being permanent.
A sequel to Darkest Dungeon was announced early last year with developer Red Hook Studios revealing that the new video game would be releasing in December 2020.
The Kickstarter campaign for the Darkest Dungeon board game will launch sometime later this year. Further details on its gameplay and release date are yet to be announced.