Small World of Warcraft board game brings the PC MMO back to the tabletop in unexpected crossover
For the board!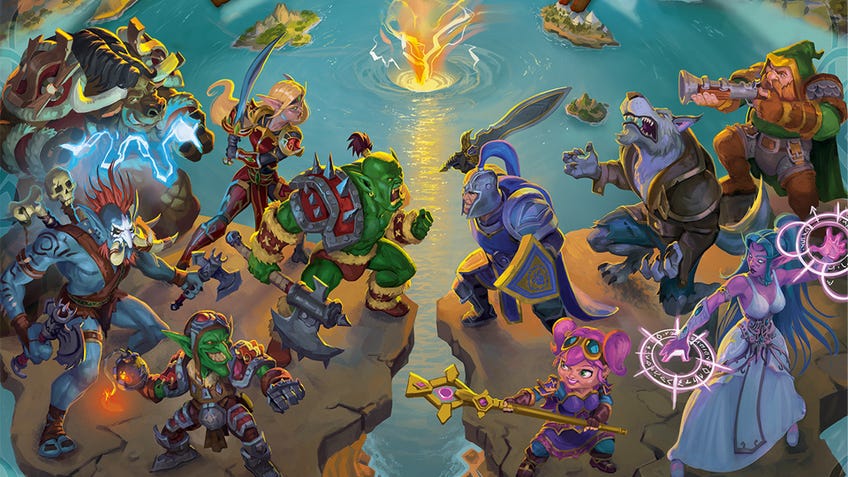 Step into the war-torn land of Azeroth and take control of an Alliance or Horde empire in Small World of Warcraft, the latest video game board game crossover based on the hit MMO.
The original Small World is a family board game designed by Philippe Keyaerts in which players lead one of 14 different fantasy races, including wizards, dwarves and giants, to victory by conquering as many tiles as possible. Every faction has a unique special ability that can be combined with other powers to make them more formidable.
Each turn players can decide to either expand their civilisation onto adjacent territories or push their race into decline, flipping any of those tiles over and stopping the faction from expanding further. Should a player put one of their races in decline, they can choose to control a different race instead in an effort to amass even more points.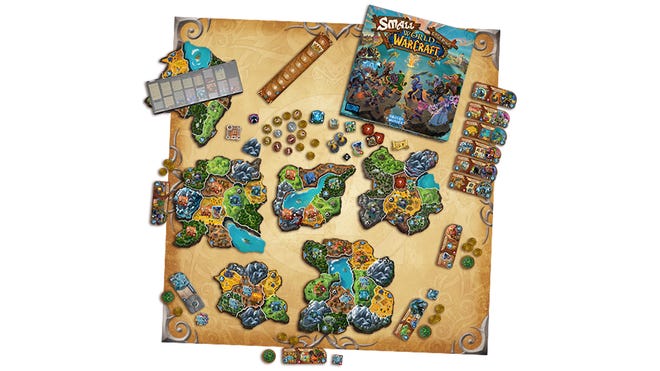 World of Warcraft is a massively-multiplayer online game developed by Blizzard, in which players explore the vast open world of Azeroth together in search of quests and adventure. Originally released in 2004, World of Warcraft saw over 10 million players at its peak, making it the most popular MMO in the world at the time. The hit PC game was later adapted into a blockbuster movie, as well as multiple board games, a miniatures game and a trading card game. The game's last major tabletop outing was 2008's World of Warcraft: The Adventure Game.
In Small World of Warcraft, players find themselves thrown into an epic conflict between the massively multiplayer PC game's forces of the Alliance and the Horde across several islands in the land of Azeroth.
The video game board game sees players choosing between World of Warcraft races such as the mighty orcs, intelligent gnomes, devious goblins and many more, before selecting special powers to apply to their chosen faction.
As they place their tiles across the different regions of Azeroth, players will need to decide when their chosen race has overextended themselves and pick a new empire to support as their previous one declines.
Small World of Warcraft includes the rules for legendary places and artefacts introduced in Small World expansion Underground, as well as the brand new element of travelling between distant locations. The board game was apparently created with the input of Blizzard, adding aspects of World of Warcraft to Small World's gameplay.
The upcoming board game was designed by Keyaerts - the creator of the original family board game - and will be released by Small World publisher Days of Wonder, known for train board game series Ticket to Ride and co-op board game Shadows Over Camelot.
Small World of Warcraft is set to be released sometime this summer and will cost $60 (£49).