Detective: Season One, the beginner-friendly intro to the crime-cracking board game, is out this week
Includes three new cases and suspect images to pin on a cork board.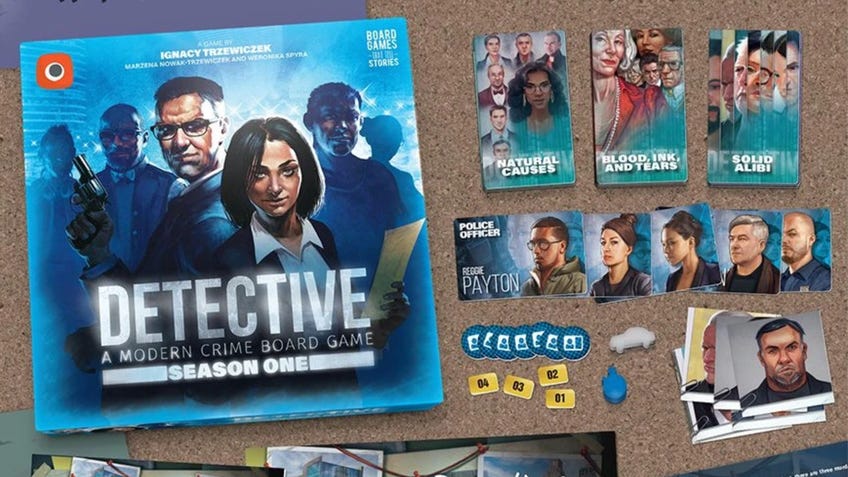 Detective: Season One, the standalone spin-off from Detective: A Modern Crime Board Game designed to introduce beginners to the crime-solving series, has a release date - and it's in a matter of days.
Season One is a self-contained introduction to Detective, the 2018 game from Robinson Crusoe and Imperial Settlers designer Ignacy Trzewiczek that sees players cracking a series of mysteries with the aid of a companion app database of evidence.
The upcoming board game, co-designed by Trzewiczek, Marzena Nowak-Trzewiczek and Weronika Spyra, is aimed at newcomers, simplifying the original Detective's rules and offering three brand new cases that can be approached in any order rather than being strung into a connected campaign.
Each scenario can be completed in under two hours - making them shorter than the chapters in original Detective - and features a different location and time period. Also new to the game are unique player characters, who can take on different roles during each playthrough.
In a fun little addition, the box includes 24 pictures of potential suspects, which the game's creators suggest pinning to a corkboard and connecting with red string to fully live out the fantasy of being an investigator. (As far as the game's description mentions, the yarn is not provided.)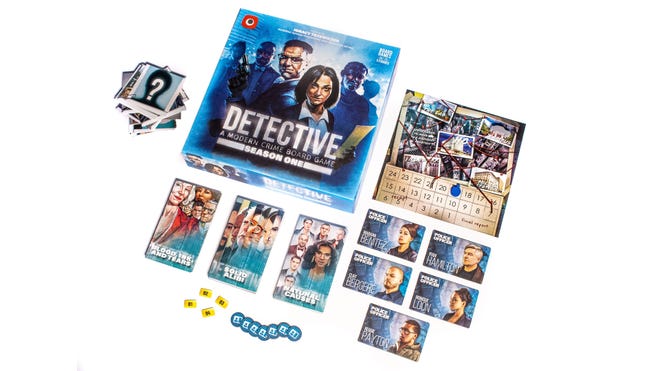 Detective's online database, Antares - accessed via the game's free companion app - has also been updated alongside the new game's release, adding new types of evidence for players to consider during each case. The game's press release points out that the use of the digital database means Detective can be played over the internet.
Detective: Season One has been confirmed to release this Thursday, September 17th. The game is currently up on publisher Portal Games' web store for €22/$30, with pre-orders throwing in a hardback 'Designer's Journal' written by Trzewiczek detailing the making of the game.