Disney Animated is a co-op board game from the studio behind Disney Villainous
Don't cell out.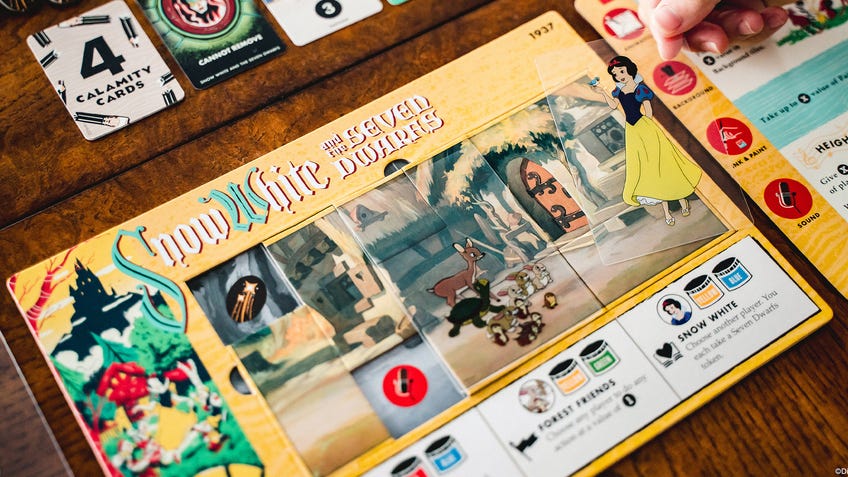 Prospero Hall, the studio responsible for creating Disney Villainous, has made another Disney board game.
A co-op board game for two to four players – that's intended to last between 40 to 80 minutes – Disney Animated sees players working together to create their own Disney films. Inspired by the real-life creation process behind some of the studio's most beloved animated films, Disney Animated challenges players to gather all the necessary elements together to form a complete movie before they run out of time.
Featuring a collection of Disney films made using classic animation techniques – such as Snow White and the Seven Dwarfs, Fantasia, Aladdin and Alice in Wonderland– Disney Animated has players working on their own specific movie, whilst ensuring that they plan their moves together collectively. From background art to cells of the characters to paint and sound, players in the Disney-themed board game will need to finish the various aspects of their movie boards.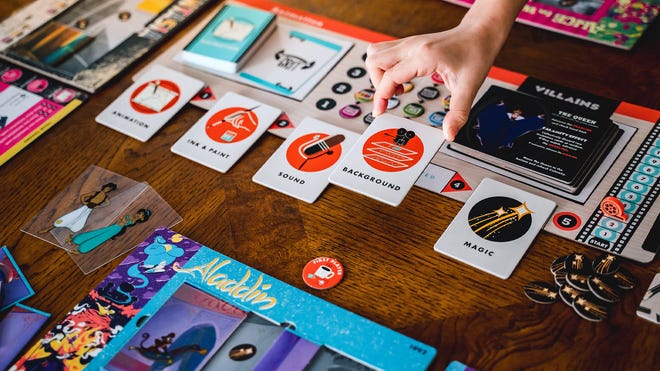 Players can work on their movie boards by choosing between a selection of different Disney studio strengths, or potential benefits they can gain every round. Each benefit is based on a strength – heart, focus, inspiration, grit and teamwork – with everyone assisting players in moving forward with their film boards. The elements of the film boards require players to complete specific tasks before they're finished, with the group needing to make shared decisions that will help all of them reach their eventual final goal.
However, along the way the players will need to overcome various challenges presented by an iconic Disney villain from one of the films represented in the board game. These challenges will confront players with deadlines that they'll need to achieve if they don't want the studio to fall into calamity. Too many missed deadlines and disasters results in the group moving further along the calamity track, eventually causing the players to lose if they fail to all finish before the track is completed.
Watch on YouTube
Wheels shares some of the most exciting board games coming this year.
Apart from designing Disney Animated and Disney Villainous, Prospero Hall is also responsible for creating horror board game Horrified, as well movie board game Jaws. Funko Games is the publisher behind the upcoming board game as well as other tabletop titles such as the Funkoverse Strategy Game and Back to the Future: Back in Time.
Disney Animated is set to be released sometime in Q3 at a retail price of $35 (£28).