Disney Sidekicks is the next board game from the co-creator of Marvel United
Featuring Timon & Pumbaa and Tinker Bell.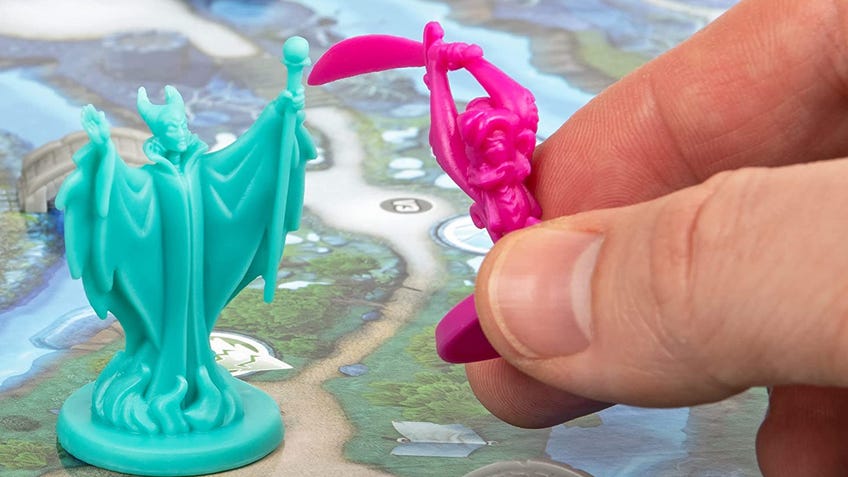 Save the heroes behind classic Disney films as their second-in-commands in Disney Sidekicks, an upcoming board game from the co-designer of Marvel United - Eric Lang.
Announced by Lang from his Twitter account, Disney Sidekicks has two to four players becoming the supporting cast of several beloved films from the animation studio, as they attempt to rescue their friends. Featuring the likes of Timon & Pumbaa from the Lion King, Tinker Bell from Peter Pan and Abu from Aladdin, Disney Sidekicks is a co-op board game in which players must work together to save the heroes of their characters' respective films from the clutches of the villains who have kidnapped them.
Facing off against the likes of Captain Hook, Gaston, Scar, Jafar and Maleficent, players will need to buddy-up and make their way across the game board to the castle wherein their friends are being held captive. Along the way, players will be fighting against baddies, saving helpless victims and gradually collecting all the keys they need to open up the castle doors - thereby freeing their incarcerated heroes. Should players manage to find all the keys and reach the castle, then they win the Disney-themed game.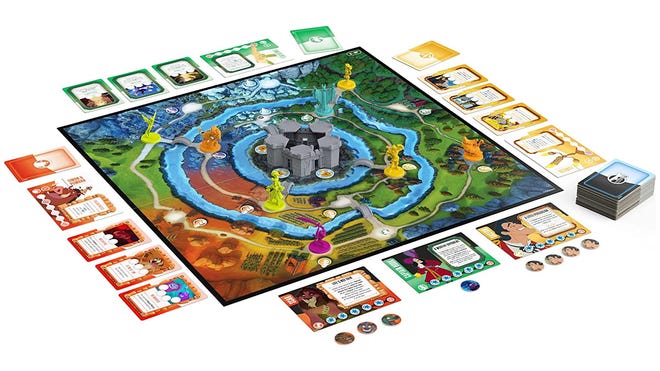 Besides designing Disney Sidekicks and co-creating Marvel United, Lang is best known for designing the 'Mythic Trilogy' of games - which includes Blood Rage, Rising Sun and Ankh: Gods of Egypt - as well as XCOM: The Board Game and co-creating Arcadia Quest.
Further development on Disney Sidekicks was completed by Quillsilver Studio, a company that has previously worked on tabletop titles such as Everdell and Black Orchestra.
Disney Sidekicks is set to be published by Spin Master Games, the studio responsible for co-releasing the aforementioned Marvel United and last year's abstract board game Santorini: New York.
The announcement of Disney Sidekicks follows the release of Disney Villainous in 2018, an asymmetric board game - meaning that players have different abilities and goals - focusing on the likes of Jafar, Ursula, Prince John and Hades as they attempt to carry out their evil schemes. Disney Villainous has since seen the release of several expansions, including the addition of Gaston and Scar, and a spin-off title called Marvel: Villainous - which enables players to control antagonists from the Marvel Cinematic Universe.
Disney Sidekicks is set to be released on August 1st at a retail price of $29.99 (£21).