Dune: House Secrets, the story-driven board game based on the upcoming movie, gets a release date
Paul the other one.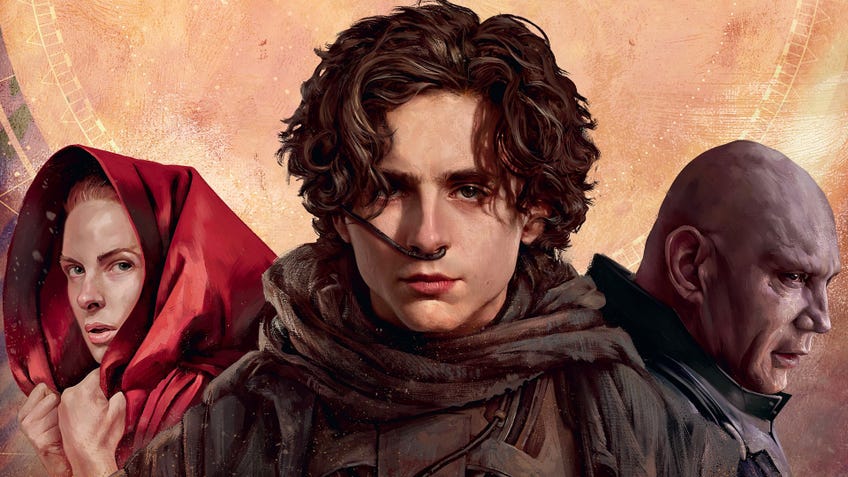 The latest board game based in Frank Herbert's expansive sci-fi universe of Dune will see a release this autumn.
Dune: House Secrets was announced earlier this year by publisher Portal Games, which billed the spin-off from its Detective series of co-op story-focused board games as the first in a planned trilogy set in the Dune-iverse.
The upcoming board game sees up to four players jump into the political conflict over planet Arrakis, with their band of rebels needing to complete various secret missions. Along the way, they'll pick an assortment of allies, travel around the world in pursuit of leads and have to make choices that impact the narrative. Like Detective, House Secrets will combine decks of cards and other physical materials with a required digital companion app accessed via a web browser.
The three two to three-hour scenarios in the box (there's also a short prologue) can be tackled individually or form a connected campaign, during which players can level-up their characters and unlock future story options. Characters and choices made during House Secrets will potentially impact the story of the subsequent two sequels in the series, Portal added.
Designing House Secrets - which is said to feature a number of new gameplay elements inspired by Dune - is Detective co-creator and Portal founder Ignacy Trzewiczek. Detective writer Przemysław Rymer returns to pen the game's story.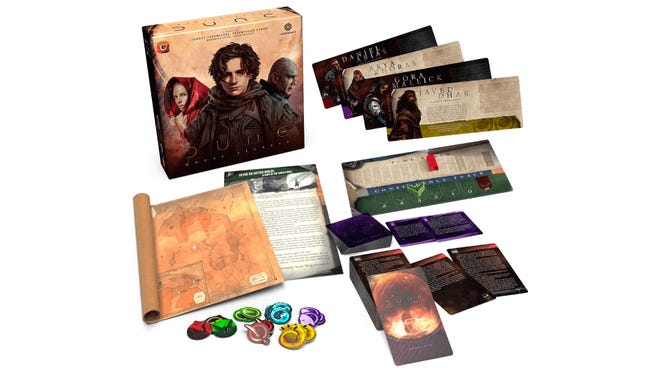 Portal announced that Dune: House Secrets will be released on October 15th, during this year's Essen Spiel. The major German game fair is due to return with a physical convention from October 14th to 17th following its move online with virtual event Spiel.Digital in 2020 due to COVID-19.
House Secrets is the latest tabletop game to adapt Dune ahead of the release of Denis Villeneuve's upcoming movie reboot on October 1st, following the re-release of the classic Dune board game in 2019, last year's deckbuilder Dune: Imperium and this year's pen-and-paper RPG Dune: Adventures in the Imperium.