Van Richten's Guide to Ravenloft included in sale on D&D Beyond
Alongside newest adventure book Candlekeep Mysteries.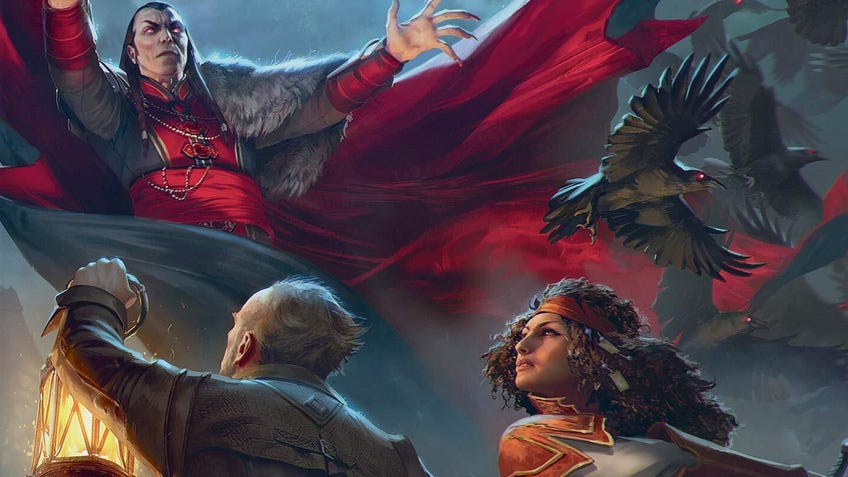 Get the upcoming Dungeons & Dragons sourcebook, Van Richten's Guide to Ravenloft, at 25% off its usual asking price on D&D Beyond right now.
D&D Beyond, an online platform designed to support Dungeons & Dragons, is currently hosting a sale wherein all of the digital books for the fantasy roleplaying game - including sourcebooks, adventure books and other supplements - are available at a 25% discount.
Set to be released on D&D Beyond on May 18th, the digital version of Van Richten's Guide to Ravenloft, the latest sourcebook for Dungeons & Dragons, can be pre-ordered at the reduced price of $22.49 (£16). Announced earlier this year, Van Richten's Guide to Ravenloft is inspired by the character of Van Richten - a famed vampire slayer found in the Curse of Strahd adventure - who has decided to compile his knowledge of the land of Ravenloft, and the dangers contained therein, into a single volume. Players and dungeon masters will be able to use the sourcebook to create and experience adventures within the D&D setting of Ravenloft.
Besides featuring a bestiary of monsters and vampiric foes, Van Richten's Guide to Ravenloft will include rules for creating domains for those creatures to roam around in. Players can also create characters with dhamphir lineages, the child of a vampire and human, or those of a hexblood or reborn. There will be two new subclasses introduced in the D&D sourcebook - with bards able to utilise the powers of the afterlife using The College of Spirits and Warlocks capable of gaining an Undead Pact.
Also featured in the D&D Beyond sale is Candlekeep Mysteries, priced at $22.49 (£16), which is a book containing a collection of various adventures for DMs to run and players to experience. Released last month and written by a group of diverse writers - such as Graeme Barber, who later spoke out about their contribution being edited without their knowledge, and Kelly Lynn D'Angelo - Candlekeep Mysteries includes 17 oneshot adventures designed to be used as either a jumping off point for a larger campaign, or as a single RPG session.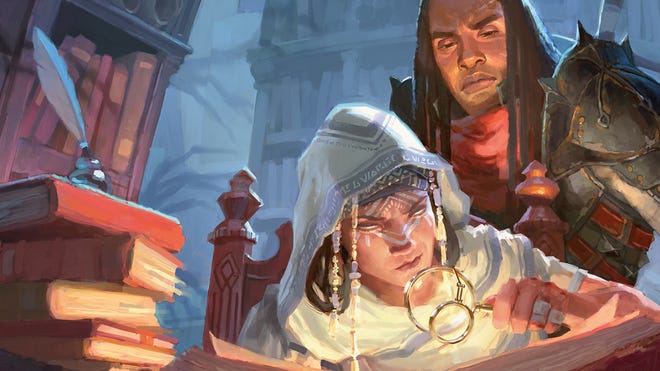 Other notable inclusions in the D&D Beyond sale are the Player's Handbook and Dungeon Master's Guide - the two most essential books required to play Dungeons & Dragons, both priced at $22.49 (£16) - last year's Tasha's Cauldron of Everything, which is also currently $22.49 (£16), and the recent revision of the classic Curse of Strahd adventure book, reduced to $18.74 (£13.50).
The sale on D&D Beyond continues until May 2nd, with players able to get discounted sourcebooks and campaign books on the marketplace website.