Dungeons & Dragons 5E sourcebook and adventure bundles are on sale at D&D Beyond
Savings throw.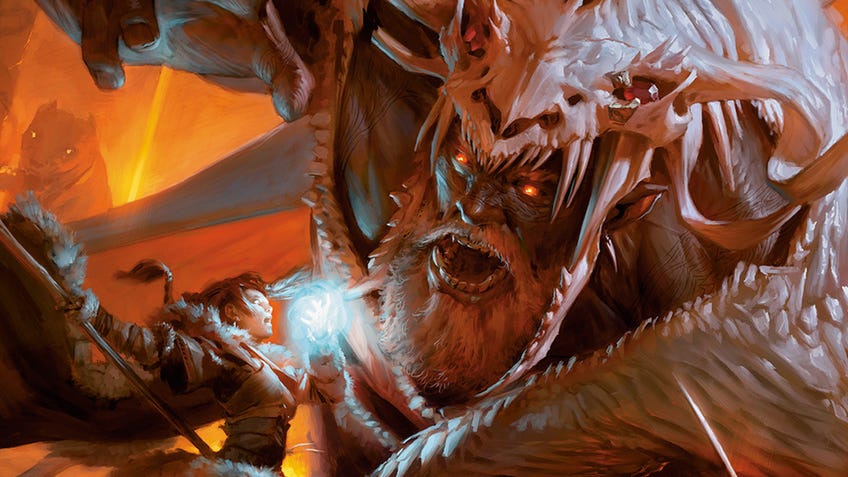 Grab a collection of digital sourcebooks and adventure books for Dungeons & Dragons 5E at a discounted price with the D&D Beyond Resolution Sale.
D&D Beyond is an online platform where players can keep their character sheets and unlocked content for the roleplaying game. Users can access some basic tools for creating characters and building encounters for free. However, D&D Beyond requires account holders to purchase sourcebooks and adventure books in order to use certain subclasses or view certain pieces of information related to D&D 5E.
One of the bundles currently on sale is the Sourcebook Bundle, which features digital versions of all 17 official sourcebooks released for Dungeons & Dragons 5E. Usually priced at $391.35, the Sourcebook Bundle is available for $313.08 (£230) and includes essentials such as the Player's Handbook and Dungeon Master's Guide, as well as additional sourcebooks such as the Sword Coast Adventurer's Guide; Eberron: Rising from the Last War and the most recently-released sourcebook, Tasha's Cauldron of Everything. Buyers will also get a 10% discount on all future digital sourcebooks released on D&D Beyond.
Another bundle is the Adventure Bundle, which is currently priced at $331.03 (£243) - 20% less than its usual asking price of $413.79 - and contains digital versions of all 23 official adventure books released for the fantasy roleplaying game. The collection features classic adventures such as Tomb of Annihilation and Curse of Strahd, alongside more recent releases including Baldur's Gate: Descent into Avernus and last year's Icewind Dale: Rime of the Frostmaiden. Getting this bundle also grants buyers a 10% discount on every digital adventure book released on D&D Beyond in the future.
Alternatively, buyers can get all of the above in a single bundle with the Legendary Bundle - which unlocks digital versions of all 40 official sourcebooks and adventure books released for Dungeons & Dragons 5E. For $608.32 (£447), rather than its usual retail price of $760.41, buyers gain access to every available digital book on D&D Beyond - which also applies to character creation and encounter builder tools - and get a 15% discount on all digital versions of future sourcebooks and adventure books released on D&D Beyond.
Should buyers already own any of the books included in the bundle they want to purchase, then the amount they've already paid for those unlocked books will be subtracted from the total due for the bundle. The D&D Beyond Resolution Sale is live until the end of tomorrow, December 9th.