Get dozens of D&D books, including R.A. Salvatore's Legend of Drizzt series, for under £12
Including the complete Cleric Quintet.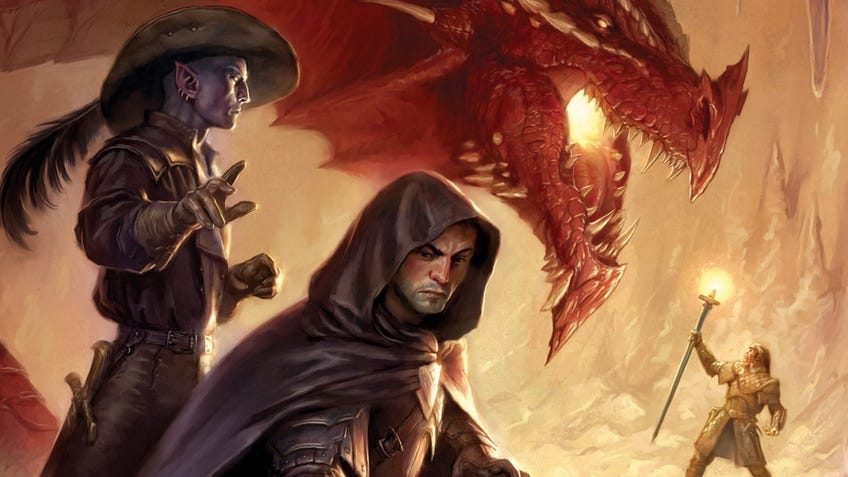 Complete your set of Dungeons & Dragons novels or gain an instant collection for a song by picking up dozens of digital books set in the world of the tabletop RPG in the latest Humble Bundle deal.
The Dungeons & Dragons: R.A. Salvatore Showcase bundle includes more than 30 ebooks by the prolific fantasy author, spanning Salvatore's popular Legend of Drizzt and Cleric Quintet series.
Almost all of Salvatore's Legend of Drizzt books are included in DRM-free form, minus the first two arcs in the long-running series set in the world of Dungeons & Dragons - the Dark Elf and Icewind Dale trilogies - and its latest trilogy Generations.
All in all, 27 Drizzt books are included for those who pay £11.62 or more, with the lowest tier - unlocked from just 77p - nabbing you the seven books in the Legacy of the Drow and Paths of Darkness arcs, along with Canticle, the first instalment in the Cleric Quintet series, and a companion pack for PC MMO Neverwinter.
The four remaining Cleric Quintet books are split between the next two tiers, along with the Sellswords, Hunter's Blades, Transitions, Neverwinter Saga, Sundering, Companions Codex and Homecoming arcs in the Legend of Drizzt. In total, the books are said to be worth a combined $255.
The Dungeons & Dragons R.A. Salvatore Showcase Humble Bundle runs until Wednesday, October 14th. As with all Humble Bundles, a portion of profits will go to charity - in this case, gaming organisation Extra Life, which benefits Children's Miracle Network Hospitals.