Dungeon Extravaganza bundle opens the door to D&D 5E adventures from under £1
Eight adventures and settings at a bargain price.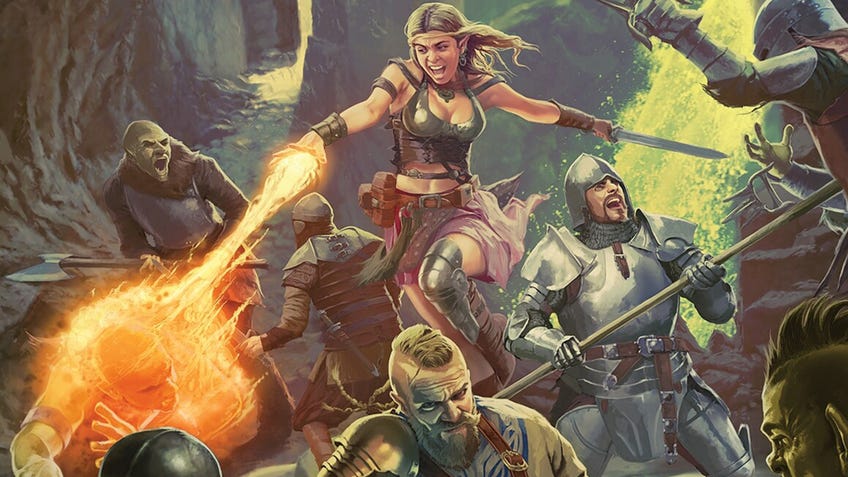 Step into a world of adventure at an affordable price with the 5th Edition Dungeon Extravaganza Humble Bundle, currently offering supplements for D&D from under £1.
Available on the Humble Bundle website, the 5th Edition Dungeon Extravaganza enables buyers to get their hands on a selection of storylines and settings designed to be played with Dungeons & Dragons 5E at a discounted price.
For £0.72 ($0.92), ambitious roleplayers can acquire eight new pieces of content for D&D 5E, including several pre-generated tavern environments - featured in the Book of Taverns Vol. 1 - where player characters can sit back and quaff a few ales whilst chatting to some NPCs and, if they fancy it, get embroiled in an adventure or two.
Alternatively, players can visit a mysterious town with a troubled past in Ruins of Ends Meet, or perhaps travel to a quaint little community called Glitterburn Glenn with the Temple of the Azure Eye. This first tier also provides the buyer with a $30 discount on a World Anvil Lost Lands Premium Access annual pass, which grants the owner a gateway to maps, adventures and art they can use in their fantasy RPG outings.
£5.83 ($7.96) will provide the buyer with all of the previously mentioned content, as well as 11 additional pieces of supplementary material they can use with D&D 5E. The tier two collection includes the Book of Taverns Vol. 2 - meaning that your player characters can continue exploring the world of imaginary pubs - alongside several adventures. For the Love of Valentine sees players falling face-first into a conflict between warring religions, and Cauturday presents a swashbuckling adventure that follows a group of cat people fighting some hobgoblins.
Also included in the second tier is a Player's Guide to Aihrde, a roleplaying game book that introduces players to a world filled with "ancient evils" and "eldritch wizardry" that they can explore using the Dungeons & Dragons 5E rules system
.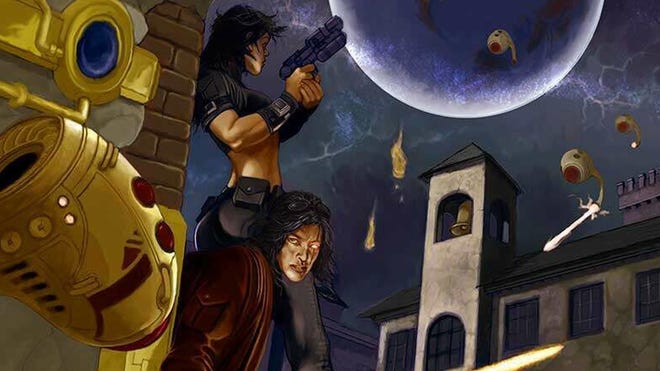 Paying £10.93 ($14.91) opens up access to all the content featured in the previous tiers, alongside 11 more supplementary items for Dungeons & Dragons 5E. The third tier includes the Amazing Adventures 5E Quickstarter - a PDF book that offers players everything they need to begin embarking on quests in a multitude of different settings and RPG genres. An Amazing Adventures storyline is featured in tier three, inviting players to investigate a secret society, as well as a guide book designed to help players and GMs navigate the sci-fi world found in the adventure provided.
The 5th Edition Dungeon Extravaganza Humble Bundle is live until February 17th, with a portion of the profits going to the Navy-Marine Corps Relief Society charity.