John Wick writer developing live-action Dungeons & Dragons TV series
Hasbro previously said it was considering "a couple of different approaches" to adapting RPG for small screen.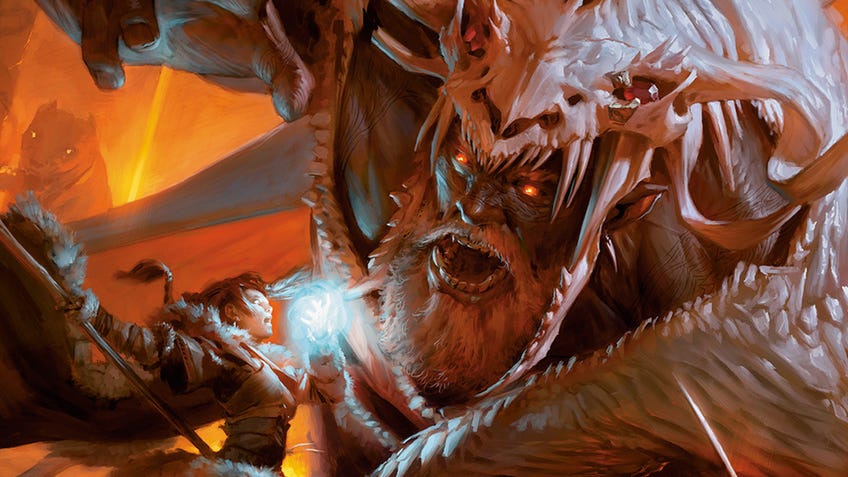 The creator of action movie franchise John Wick is working on a live-action Dungeons & Dragons series for television, it's been reported.
According to The Hollywood Reporter, Derek Kolstad is writing and developing a pitch for the adaptation of the roleplaying game that will explore the fantasy universe in a live-action format.
Kolstad penned the original script for John Wick under the title Scorn, before contributing to both sequels in the Keanu Reeves-starring action franchise. As well as the Wick series, Kolstad is writing for the upcoming Marvel Cinematic Universe spin-off The Falcon and the Winter Soldier and has been attached to adaptations of video games Hitman, Just Cause and Splinter Cell.
A live-action D&D series was revealed to be in the works last October. Hasbro CEO Brian Goldner announced during a Q3 investor call that the toy and games giant's TV and film studio eOne was "working on a couple of different approaches" to bringing the RPG to the small screen. It's not clear whether Kolstad's series was among those referenced by Goldner; no details have been announced regarding further D&D series.
At the time, Goldner said that multiple options were being considered "because there is so much mythology and canon to Dungeons & Dragons". The CEO added that "there's been very strong interest" from "global streamers and other terrestrial broadcasters" in adapting D&D for television.
The upcoming live-action series joins the long-in-development Dungeons & Dragons movie, which was first announced in 2015 and has seemingly passed through the hands of several directors, writers, actors and producers since. The film is currently due for release on May 27th 2022, with its cast reportedly including Star Trek actor Chris Pine and a script courtesy of Game Night writers Jonathan Goldstein and John Francis Daley.
As well as D&D, Magic: The Gathering - similarly controlled by Hasbro-owned publisher Wizards of the Coast - has also been announced to be making its way to the small screen. An animated Netflix series from Avengers: Endgame executive producers Joe and Anthony Russo, said to be focused on the card game's planeswalkers, is planned to debut later in 2021.