Bridgerton star Rege-Jean Page waltzes into the upcoming Dungeons & Dragons film
Joining Chris Pine, Michelle Rodriguez and Justice Smith.
Rege-Jean Page, known for his role as the Duke of Hastings in Netflix period drama Bridgerton, will be featured in the latest adaptation of Dungeons & Dragons.
According to The Hollywood Reporter, the actor is taking a leading role in the upcoming film, though details about Page's character and story-arc are yet to be revealed. Other than Bridgerton, Page has appeared in Mortal Engines - an adaptation of the first entry in a series of post-apocalyptic themed novels by Philip Reeve - as Captain Khora and in another period drama, called Sylvie's Love, in the role of Chico Sweetney.
Page will be joining Chris Pine - an actor that has previously appeared in Wonder Woman and the recent Star Trek trilogy - who was announced as having a leading role in the movie late last year. Other confirmed cast members for the D&D film include Fast and Furious actor Michelle Rodriguez and Justice Smith, who is known for starring in the video game movie Detective Pikachu.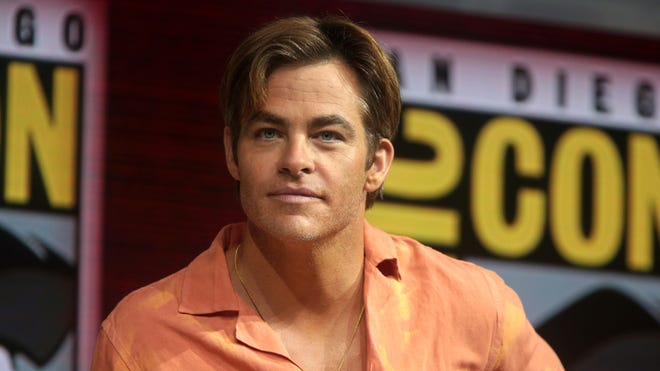 Initially revealed in 2015, the Dungeons & Dragons film has since seen a change in both production studio and leading actors. Originally set to star Ansel Elgort - known for his role in Baby Driver and Ready Player One - with Warner Bros at the helm, the D&D film is now set to be released by Paramount, after the company acquired the rights to adapt a number of tabletop properties controlled by board game giant Hasbro, which owns Dungeons & Dragons publisher Wizards of the Coast.
Jonathan Goldstein and John Francis Daley, the directors behind the 2018 comedy Game Night starring Rachel McAdams and Jason Bateman, are currently responsible for both writing and directing the D&D movie. The role of producer has gone to Jeremy Latcham, who has previously worked on other blockbuster films such as Guardians of the Galaxy and Spider-Man: Homecoming.
Dungeons & Dragons has already seen a film adaption released back in 2000, which was both a critical and commercial flop when it first released. Starring Jeremy Irons, Justin Whalin and Marlon Wayans, the first D&D movie has since acquired cult status amongst certain fans thanks to its poorly received script and special effects.
Besides the upcoming film, D&D will also be getting a live-action television series from Hasbro-owned studio Entertainment One, which was recently revealed to be working on an animated show based on the classic board game Clue. (Known as Cluedo in the UK.)
Other known tabletop television adaptations currently in production include a series based on Risk - being helmed by the creator of the series House of Cards - and a Magic: The Gathering show coming to Netflix in the near future.
The Dungeons & Dragons film is set to be released on May 27th 2022.